Whether you are an e-commerce business involved in the regular shipping of fragile items or you just need to relocate, there is a lot of thought that needs to be put into the proper packing of fragile items. If you are relocating, the fragile items could be expensive or could have immense sentimental value. And if you are in the business, then proper packing and delivery of such items would become a key aspect for you.
When you pack fragile items, you need to put in some special attention and have patience for carelessness might just destroy the object.
From stocking up on bubble roll to getting the right sized cardboard packing boxes, here are some tips that should help you out in making sure that even the most delicate items are able to survive delivery.
The Most "Notorious" Fragile Items
Before you begin packing, it is a good idea to know as much as you can about the items that are considered to be the most susceptible to damage. Here is a list of such items that may prove to be a pain to transport:
Antiques and collectibles
Kitchen glassware
Electronics
Paintings and mirrors
Picture frames
Lamps
Some of the things that you would need to stock up on are as follows:
Quality cardboard packing boxes
Bubble roll
Packing paper
Padding material
Large pieces of sturdy cardboard
Markers
Packing tape
Here's The Guide
While moving items like these, you need to be aware of all the safety measures required to ensure their safety so as to avoid facing numerous issues later on.
While ordering cardboard packing boxes, ensure that you choose the right size that is not too big as that might allow the item to fall about in the box.
Wrap the item snugly with bubble roll to offer it some shock absorption.
Then ensure that the bubble roll wrapped items don't move too much inside the cardboard packing boxes. Use cushioning foam, crumpled paper, or cotton balls to fill up the empty spaces.
Make sure you have a separate packing station so that the packing does not interfere with other tasks.
The successful outcome of delivery also depends on the efficiency of your logistics partner, so choosing the right delivery company also plays a role in the safe delivery of fragile items.
Make sure that the team involved with packing and loading is well trained and is careful with the delicate items.
Have patience. Do not try to rush the packing process and take all the necessary precautions to keep the fragile items safe.
Dedicating even a couple of extra minutes to the packaging of fragile items can make a lot of difference.
Give each item the necessary attention while packing.
Once the items are packed in the cardboard packing boxes, reinforce them by taping their bottoms and sides.
Don't forget to put a layer of crumpled paper at the bottom of the boxes.
Even after the items have been packed within bigger boxes and loaded onto the moving truck or vehicle, strap down the boxes to ensure that there is no extra movement.
Packing fragile items for delivery or even relocation does not have to be as hard as it is made out to be. All you need to do is remember these tips and use the right kind of supplies and manpower for the packing process and you'll be good to go.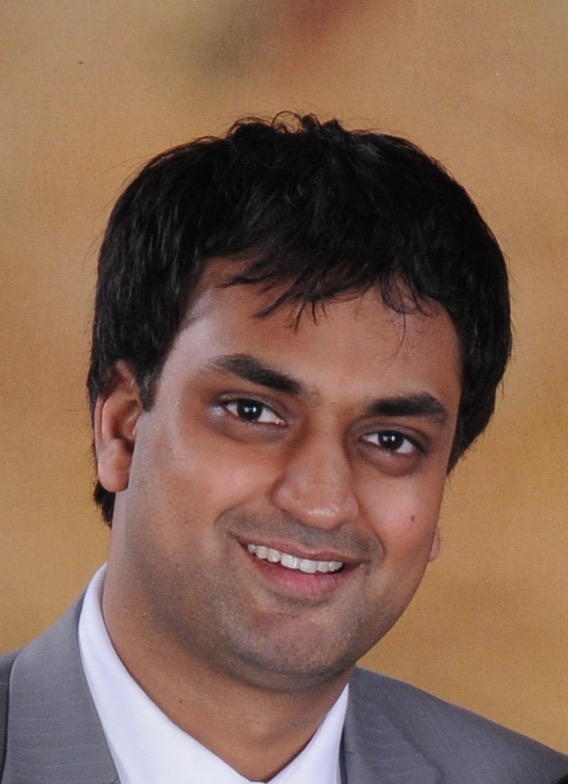 Mr. Gaurav Jalan is the Founder and Director of Packman Packaging, one of the largest Indian packaging company that has been serving some of the world's eminent technology, pharmaceutical, retail, fast-moving consumer goods, food, courier, publication, Jewellery, fashion, e-commerce organizations for the past 30 years.
A brilliant academic, a good graphic designer and a graduate from India's top management institutes, Mr. Jalan is a visionary businessman and an eminent spokesperson on matters related to the Indian Packaging industry. Under the leadership of Mr Gaurav Jalan, Packman.co.in (Packman's official website) became India's first e-commerce store for packaging solutions in the year 2002 (5 years before Flipkart was launch).
Today, Packman Packaging manufactures more than one lakhs of corrugated rolls, corrugated boxes, high-quality bubble sheets, safety/courier bags and more from it state of art manufacturing unit, located in Delhi NCR region. The manufacturing unit uses advanced packaging machinery and printing technology that ensures Packman's customers get fast and efficient delivery, high-quality brand representation through their product packaging.
Packman Packaging Top Offerings
Custom Corrugated Boxes – Packman Packaging is one of the largest manufacturers of 3 ply corrugated boxes in India, 5 ply corrugated boxes, and 7 ply corrugated boxes along with corrugated rolls in India. At Packman's online store you can customize (with your logo, graphics, shipping instruction) and buy corrugated boxes at the Best Manufacturer Rates and at Best Quality, Get PAN India Delivery, Free Shipment, Discounts on Bulk orders
Tamper Proof Courier Bags – You can buy Tamper Proof 60 Microns Security Courier Bags and 50 microns security at the Best Manufacturer Rates and at Best Quality, Get PAN India Delivery, Free Shipment, Discounts on Bulk Orders.
Stand Up Pouches – You can buy all kinds of customized and non-customized Stand-Up Pouches at the best wholesaler Rates and at the Best Qualities. Some of best seller stand up pouches at Packman store are: