Packaging and distribution are elements that may seem puny, but are vital to businesses. A lot of companies, especially in manufacturing and retail sectors, carry out these activities on a regular basis. Mistakes with packaging of products can actually costs businesses very heavily.
Why Is It Important To Do The Packaging Right?
Packaging not only contains your valuable products but also provides them the necessary protection against damages during transit. Issues with packaging processes can get in the way of your order fulfilment and make your operations less efficient. If this were to happen, you will not only have many enraged customers at your end but also lot of overheads.
So no matter whether your firm depends on shipping huge orders or not, ensuring that there are no complications with the packaging part of the business should be one of your priorities.
Common Packaging Mistakes You Should Avoid
Complicated– So as it turns out, the problem of "too much packaging" does exist. Be it in the form of extra wrapping or additional taping or simply too much Styrofoam peanuts, utilizing too much material can cost your company highly. To tackle this issue, you need to opt for options that cost you less and are not messy. Air pillows and recycled paper sheets are a few such options that you can take into consideration.
Difficult to open – General market observations reveal that hard to open packaging is among the top reasons which keep customers from ordering from a certain company. When choosing packaging materials online, companies should keep stress-free and easy user experience in mind, and avoid cumbersome and difficult-to-open packaging options.
Oversized packaging material – "One size fits all" is not a theory that you can apply when it comes to buying packaging material online or even offline, for that matter. Improper size can be a big problem in packaging and not just in terms of fit. Oversized boxes are not only a hassle to carry but also unsafe for the content if not cushioned well on the inside. So, when you buy packaging material online, focus on limiting space.
Misleading or irrelevant packaging – No customer likes being misled when they invest in a product. Among the major problems that misleading packaging can create, one is customers losing their faith in your brand. Maintaining honesty with your customers about what they should expect will help you increase your customer base. So while it is okay for you to keep your package enticing, do ensure that you are not making any false promises whatsoever.
Too basic or 'heavily inspired' – Following competitors closely and/or replicating their marketing gimmicks never helps companies get too far. Using designs or packaging materials as used by your competitors is both lazy and confusing to customers. What many companies fail to realize is that packaging can also be effectively used to set themselves apart from their contenders. Redesigning is something you can bring into use if you feel your packaging is basic or similar to that of some other brand.
Processes related to packaging should be well-planned too. From selecting the right packaging material online to working closely with a product designer to get the best and most effective designs for product packages, these processes involve a lot of steps.
And since there are various potential mistakes that can occur in the course, maintaining precision and care is of utmost importance.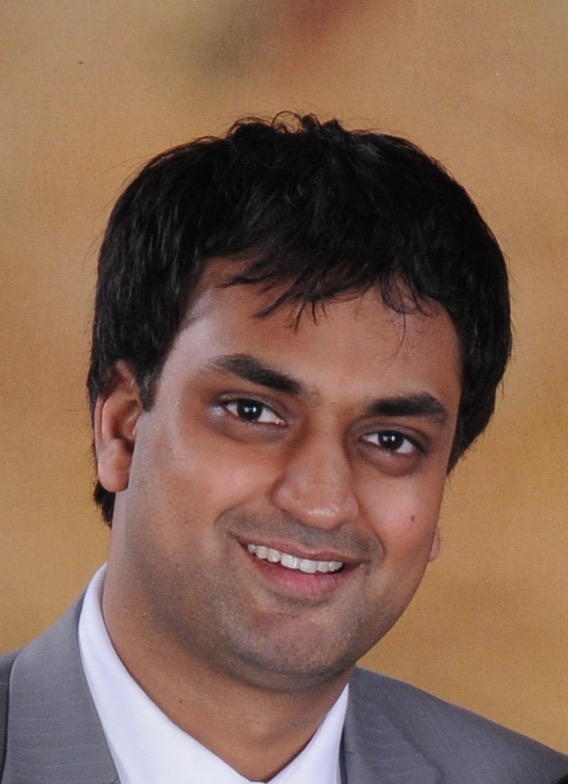 Mr. Gaurav Jalan is the Founder and Director of Packman Packaging, one of the largest Indian packaging company that has been serving some of the world's eminent technology, pharmaceutical, retail, fast-moving consumer goods, food, courier, publication, Jewellery, fashion, e-commerce organizations for the past 30 years.
A brilliant academic, a good graphic designer and a graduate from India's top management institutes, Mr. Jalan is a visionary businessman and an eminent spokesperson on matters related to the Indian Packaging industry.  He has witnessed and as well as participated in the growth process of India's packaging industry's that was few billions dollar market in 2010, grew into USD 31 billion in 2015 and is expected to turn$72 billion by 2020.
Under the leadership of Mr Gaurav Jalan, Packman.co.in (Packman's official website) became India's first e-commerce store for packaging solutions in the year 2002 (5 years before Flipkart was launch).
In years 2003-2005, when the majority of Indian packaging companies were primarily focused on their revenue and operations, Packman under Mr Jalan's leadership has started using eco-friendly and recycled packaging raw materials.
Today, Packman Packaging manufactures more than one lakhs of corrugated rolls, corrugated boxes, high quality bubble sheets, safety/courier bags and more from it state of art manufacturing unit, located in Delhi NCR region. The manufacturing unit uses some of the world's most advanced packaging material manufacturing machinery with world's best printing technology that ensures Packman's customers get fast and efficient delivery, high-quality brand representation through their product packaging.