Do you know that now the majority of the products around the globe is shipped in corrugated boxes? Corrugated boxes are almost everywhere, they are quite visible and have become the packaging material of preference for lots of brands, and in particular the packaging industry.
Corrugated boxes are made from single, double and multiple layers of corrugated sheets. The proposed content determines the type of corrugated box to select from. Strength, durability, economical and environment-friendly materials contribute to the preference of corrugated boxes for the motive of packaging. Corrugated boxes and cartons are printed upon for several reasons. While identification is the primary reason for printing on corrugated boxes, the other reasons include health and safety concerns, legality, brand uniformness and consistency and for the sales presentation.
In this article, Mr. Gaurav Jalan, Founder and Director of India's top leading packaging company Packman Packaging talk about the type of printing on corrugated boxes.
Flexo Or Flexographic Print
One of the most common types of printing on corrugated boxes flexo printing is both low cost and highly effective. Simple graphics involving one to even six colors for both small and large consignments are done with flexo printing. You can put company and package content details on the surface of the boxes.
Offset Or Screen Print
Screenprint is of superior quality. It could be relatively more expensive but the quality and finish to the print are certainly good. Screen printing is good for small to medium run quantities. There is a better visual effect in this kind of printing on corrugated boxes.
Litho Print
Litho printing refers to the method of screen printing your design on a coated press sheet and this is then laminated to the corrugated board before it is die-cut and processed into a corrugated box. Litho printing is offset printing with higher quality. You can do better and finer details on this print. While it is good for medium-sized runs, the set-up cost for litho printing is very high.
Pre Print
This is where pre-printed rolls of paper used in manufacturing liner-board are taken by the client. However, this method is most suitable only in very high volume runs because a lot of investment goes into the process. This is one of the most popular modes of printing on corrugated boxes in the food and beverage industry particularly in the packaging of mandarin orange boxes and beer cases.
Light Weight
When you work on low to medium quantity runs, label stickers are one of the best options. Printed sheets are glued to the outer surface of the corrugated material. A glossy finish to the print can be availed and hence a neat professional appearance will be observed. Label laminates are used as 100% coverage or even as spot coverage either by itself or along with flexo printing.
Packman Packaging is the leading 2 ply corrugated rolls, 7 ply, 5 ply and 3 ply corrugated boxes and manufacturer and supplier in India and it offers customized size and printing options on the boxes as per the business requirements.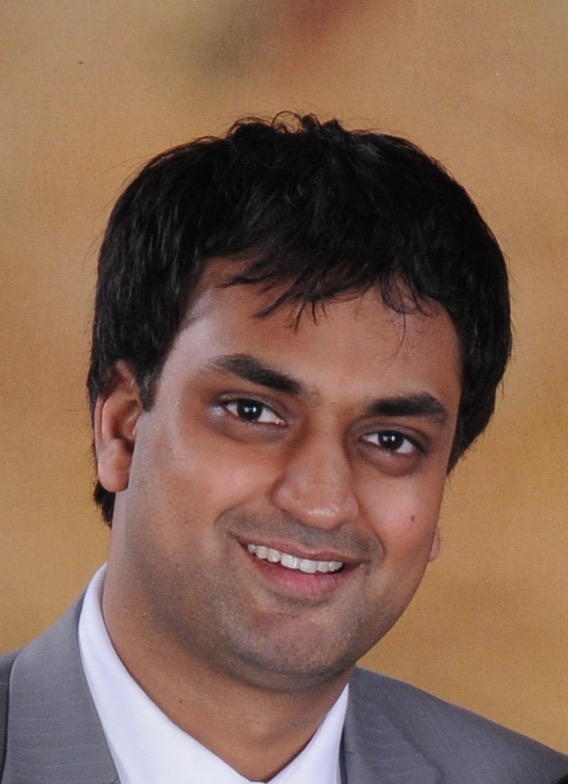 Mr. Gaurav Jalan is the Founder and Director of Packman Packaging, one of the largest Indian packaging company that has been serving some of the world's eminent technology, pharmaceutical, retail, fast-moving consumer goods, food, courier, publication, Jewellery, fashion, e-commerce organizations for the past 30 years.
A brilliant academic, a good graphic designer and a graduate from India's top management institutes, Mr. Jalan is a visionary businessman and an eminent spokesperson on matters related to the Indian Packaging industry.  He has witnessed and as well as participated in the growth process of India's packaging industry's that was few billions dollar market in 2010, grew into USD 31 billion in 2015 and is expected to turn$72 billion by 2020.
Under the leadership of Mr Gaurav Jalan, Packman.co.in (Packman's official website) became India's first e-commerce store for packaging solutions in the year 2002 (5 years before Flipkart was launch).
In years 2003-2005, when the majority of Indian packaging companies were primarily focused on their revenue and operations, Packman under Mr Jalan's leadership has started using eco-friendly and recycled packaging raw materials.
Today, Packman Packaging manufactures more than one lakhs of corrugated rolls, corrugated boxes, high quality bubble sheets, safety/courier bags and more from it state of art manufacturing unit, located in Delhi NCR region. The manufacturing unit uses some of the world's most advanced packaging material manufacturing machinery with world's best printing technology that ensures Packman's customers get fast and efficient delivery, high-quality brand representation through their product packaging.