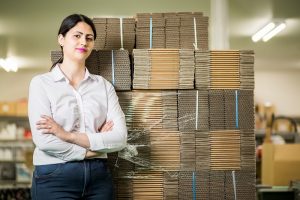 Kraft paper also called cardboard or paperboard is a product daily used in an extensive range of applications, from the point of purchase packaging at deli counters, bakeries, supermarkets – to heavy-duty industrial packaging. There are several kraft papers uses. The versatility is feasible as a result of its availability in a comprehensive range of grades, finishes, weight, and colors.
In this article, India's eminent industry leader, Founder, and Director of India's leading packaging company Packman Packaging Private Limited Mr. Gaurav Jalan talks about the usage and types of Kraft papers.
Usage Of Kraft Papers
Manufacturing
Kraft paper is high elasticity and tear resistance paper, obtained from both virgin and recycled chemical pulp. It's available in 30 to 300 gsm ranges and is present in a natural brown, or it can be bleached white, depending on the needs of the particular business or manufacturer. Fully bleached (white) and brown kraft are both high-quality papers with strength, brightness, and great tear resistance.
Choose your finish
MG (Machine Glazed) Kraft
Machine glazed or MG kraft is known for its high rigidity and durability. An innovative processing way produces a unique high gloss on one side which gives MG kraft paper great density, and printability.  MG is usually used for food packaging, shopping bags, and other non-food items, like the hygiene release liners.
SF (Smooth Finished) Kraft
Smooth finished or SF kraft gives a soft calendar which is proper for bespoke, high-quality printing. SF kraft is used for reel wrapping, carrier bags and also for 'fill & seal' food packaging alternatives.
MF (Machine Finished) Kraft
This is the most versatile paper in the kraft lineage. Its stiffness makes MF kraft paper a solid match for high speed converting machines. MF kraft is hugely used in the manufacture of protective products, carrier bags, corrugated boxes & containers.  It is also good for aluminum foil lamination and other industrial applications.
Type Of kraft paper for your project?
Printed Kraft Paper
Printed kraft provides great versatility and is largely used for branded wrapping across a wide variety of industries. Food manufacturers and fast-food restaurants, for instance, use printed kraft for wrapping all food orders, with the kraft mentioning their company branding and any other promotional or useful information about the item within.
Fashion manufacturers also use printed kraft exclusively. It is used to wrap individual objects or perhaps to wrap shoes within their boxes.  It adds another branding opportunity as well as offering another option to differentiate a product.
Virgin Natural Kraft Paper
Virgin natural kraft is the most preferred and cost-effective kraft paper option, due to its durable fiber content and relatively lesser cost. It's a popular choice for branded packaging and wrapping within the food industry.  It is also used greatly for protective layering, pallet interleaving, and career sheets.  Its high tear resistance also means it can be used for other more heavy-duty purposes.
Natural Recycled Kraft Paper
Natural and recycled kraft is the eco-friendly packaging option.  It is not as strong as tear-resistant as virgin natural kraft, but it has sufficient strength for dunnage and void filling process. It can also be used for the tray liners, box liner and newspaper's bottom wraps.
Black Kraft Paper
Black kraft paper is normally used for the dark backing of picture frames due to its durability. This paper is also popular for arts and craft projects.
Coloured Kraft Paper
Kraft is present in an extensive range of vibrant colors that makes it the perfect choice for all manner of craft projects, as well as exciting backings for notice boards, daily school supplies, scrapbooking, and several other similar applications.
White or bleached Kraft Paper
Bleached kraft or white kraft paper has the same properties as virgin natural kraft. It is strong and durable and therefore good for heavy-duty applications that need a high level of tear resistance. It is also good for attractive and economical packaging and wrapping. Another application, due to its clean and crisp looks, is an economical choice to linen tablecloths and napkins.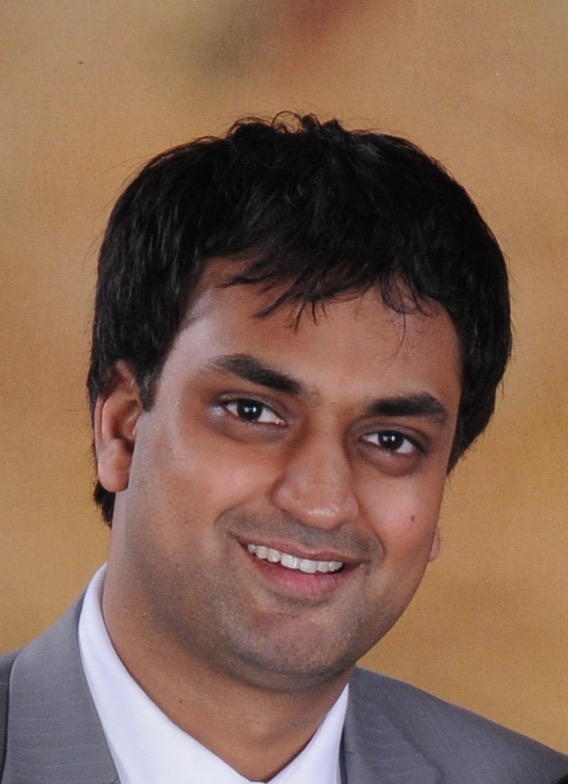 Mr. Gaurav Jalan is the Founder and Director of Packman Packaging, one of the largest Indian packaging company that has been serving some of the world's eminent technology, pharmaceutical, retail, fast-moving consumer goods, food, courier, publication, Jewellery, fashion, e-commerce organizations for the past 30 years.
A brilliant academic, a good graphic designer and a graduate from India's top management institutes, Mr. Jalan is a visionary businessman and an eminent spokesperson on matters related to the Indian Packaging industry.  He has witnessed and as well as participated in the growth process of India's packaging industry's that was few billions dollar market in 2010, grew into USD 31 billion in 2015 and is expected to turn$72 billion by 2020.
Under the leadership of Mr Gaurav Jalan, Packman.co.in (Packman's official website) became India's first e-commerce store for packaging solutions in the year 2002 (5 years before Flipkart was launch).
In years 2003-2005, when the majority of Indian packaging companies were primarily focused on their revenue and operations, Packman under Mr Jalan's leadership has started using eco-friendly and recycled packaging raw materials.
Today, Packman Packaging manufactures more than one lakhs of corrugated rolls, corrugated boxes, high quality bubble sheets, safety/courier bags and more from it state of art manufacturing unit, located in Delhi NCR region. The manufacturing unit uses some of the world's most advanced packaging material manufacturing machinery with world's best printing technology that ensures Packman's customers get fast and efficient delivery, high-quality brand representation through their product packaging.