Eyewear packaging, once done creatively and properly, is ultimately what sells your product. It attracts, asks for attention, sends a message, and makes an appeal to the buyers in a certain way. Sleek, fancy, and expensive-looking eyewear package will attract anyone.
Whether your intention is to package eyewear as a gift for loved ones or you simply want to turn a profit on a pair of vintage shades, innovative packaging will help to uplift your sales. Innovative packaging can be a great way to encourage potential buyers to buy eyewear items. Take time to consider the bestselling packaging designs for your sunglasses. You can sell everything from vintage branded sunglasses to everyday eyewear glasses when it is beautifully packaged.
In this article, Mr. Gaurav Jalan, Founder, and Director,  Packman Packaging one of India's leading eyewear packaging company share some of the innovative eyewear packaging designs.
Use Corrugated Boxes
A  5 to 3 ply corrugated packaging boxes are excellent choices for the secondary packaging box sending eyewear to the customers. Corrugated boxes are stronger than average cardboard boxes and hence can give maximum protection to the eyewear. Plus corrugated boxes are price effective, easy to customize, reusable, and you can get the brand logo printed at a very small cost.
Use Patterns
A creative way to step up your eyewear packaging is by using patterns on a plain box. This packaging idea is easy in structure it takes up the plain box a notch higher with the interesting stripe patterns on the background. The color scheme will give it a quality feel, and let the eyeglasses speak for themselves.
Consider All Available Space
When creating a package for your eyewear, make use of every inch which is available. This box uses a pretty floral design on the interior of the box. Instead of leaving the inside unused, the pattern makes the box feel more upscale, which in turn, will make the eyewear inside seem grander.
Simplicity Is Important
At times simplicity can be all that is needed to get that outstanding feel in your packaging. This holds true in this particular packaging. The earth-toned, recycled material gives an earthy feel, which is solidified with the illustration. The bright pops of color on the labels lend to the design perfectly, bringing a bit more of a modern twist to the eyewear package.
Package Eye Wears Safely
If the eyeglasses were sold with a case, be certain to package the frames inside of it for added security. Otherwise, keep the eyeglasses in a clean sock or a small cloth bag to prevent the lenses from getting scratched during shipping. Cover the entire stuff in a bubble wrap before keeping it securely in a cardboard box.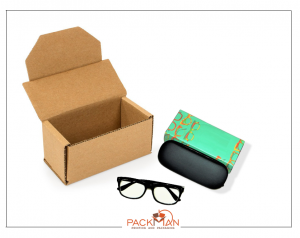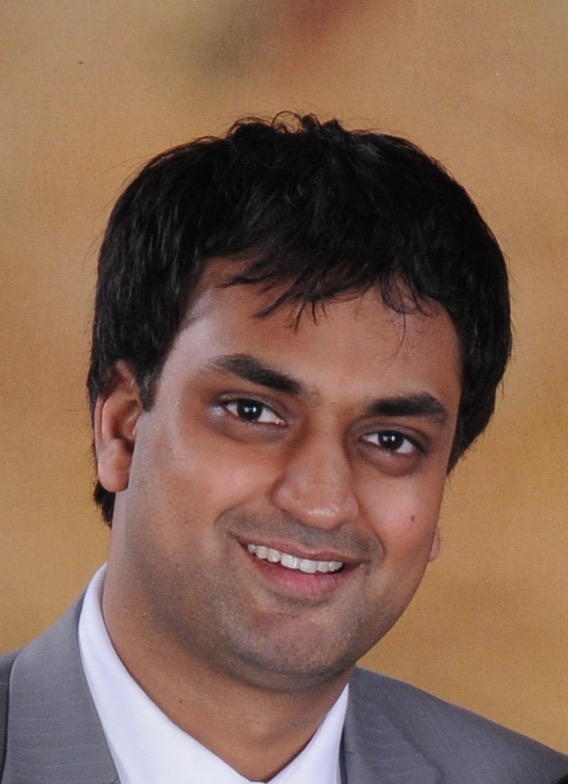 Mr. Gaurav Jalan is the Founder and Director of Packman Packaging, one of the largest Indian packaging company that has been serving some of the world's eminent technology, pharmaceutical, retail, fast-moving consumer goods, food, courier, publication, Jewellery, fashion, e-commerce organizations for the past 30 years.
A brilliant academic, a good graphic designer and a graduate from India's top management institutes, Mr. Jalan is a visionary businessman and an eminent spokesperson on matters related to the Indian Packaging industry.  He has witnessed and as well as participated in the growth process of India's packaging industry's that was few billions dollar market in 2010, grew into USD 31 billion in 2015 and is expected to turn$72 billion by 2020.
Under the leadership of Mr Gaurav Jalan, Packman.co.in (Packman's official website) became India's first e-commerce store for packaging solutions in the year 2002 (5 years before Flipkart was launch).
In years 2003-2005, when the majority of Indian packaging companies were primarily focused on their revenue and operations, Packman under Mr Jalan's leadership has started using eco-friendly and recycled packaging raw materials.
Today, Packman Packaging manufactures more than one lakhs of corrugated rolls, corrugated boxes, high quality bubble sheets, safety/courier bags and more from it state of art manufacturing unit, located in Delhi NCR region. The manufacturing unit uses some of the world's most advanced packaging material manufacturing machinery with world's best printing technology that ensures Packman's customers get fast and efficient delivery, high-quality brand representation through their product packaging.