Bubble Wraps or air bubble packing is a transparent plastic packaging material that is majorly used to pack fragile or easily breakable products. The bubbles have consistently spaced protruding air-filled hemispheres which act as the cushioning agent for sensitive and easily breakable things. The bubble wrappers are present in several sizes.
Though one can pack anything using this packaging film, there are specific items that require to be protected better and packed with utmost care. Packman Packaging India's top bubble wrap manufacturers share articles that are generally packaged using bubble wrap films.
Fragile products
The valuable chinaware, glasses, mirrors, and artworks like the paintings, figurines, and vases fall under this category of fragile items. These are delicate and prone to damage. Therefore, bubble wraps are recommended as the packaging film to give the best protection.
Sensitive items
Electronics and electrical goods are delicate and could be compromised if they are not properly protected. Even a gentle fall can occur in irreversible damage. Again, these products have to be protected against the static-induced electric charge. Wrapping these products in anti-static bubble wrap will make sure that the products are safe even if they happen to fall down and also it will secure the items against electro-static discharge.
Furniture
These days with the blooming of e-commerce stores, one can buy furniture online. The online shops make sure that the product no matter what is their size reaches the customers intact. To make sure that there is no damage to the products delivered, they wrap the product in bubble wrappers. For example, the glass table tops, glass cabinet doors, or any other glass-based furniture parts that are quite fragile are generally, wrapped in multiple layers of air bubble packaging films to lend the much-needed cushioning against vibrations and shocks during the time of transit.
Form of bubble wraps
One is supposed to choose the bubble wrap films depending on their packaging needs.
Small-bubble wraps are generally, used to pack delicate products like electronics, glassware, and so on.
Large-size bubble wraps are generally, used as padding for items like furniture and other office and household products.
Anti-static bubble wrap is used for wrapping electronic products such as television, computers, laptops, mobile phones, and so on to safeguard the items against static electricity.
Bubble wrap envelopes are used for packing books, DVDs, and photo frames. The envelope lined along with bubble wrap films lends these items with maximum protection against any shock and vibrations.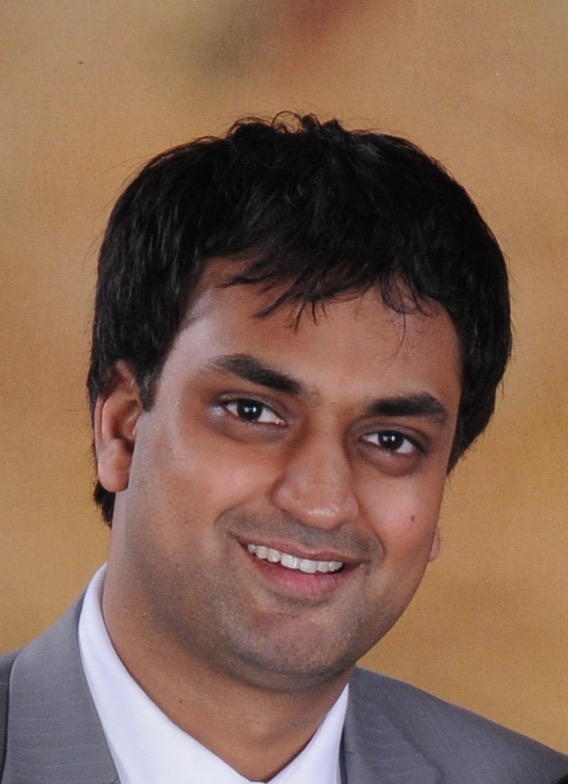 Mr. Gaurav Jalan is the Founder and Director of Packman Packaging, one of the largest Indian packaging company that has been serving some of the world's eminent technology, pharmaceutical, retail, fast-moving consumer goods, food, courier, publication, Jewellery, fashion, e-commerce organizations for the past 30 years.
A brilliant academic, a good graphic designer and a graduate from India's top management institutes, Mr. Jalan is a visionary businessman and an eminent spokesperson on matters related to the Indian Packaging industry. Under the leadership of Mr Gaurav Jalan, Packman.co.in (Packman's official website) became India's first e-commerce store for packaging solutions in the year 2002 (5 years before Flipkart was launch).
Today, Packman Packaging manufactures more than one lakhs of corrugated rolls, corrugated boxes, high-quality bubble sheets, safety/courier bags and more from it state of art manufacturing unit, located in Delhi NCR region. The manufacturing unit uses advanced packaging machinery and printing technology that ensures Packman's customers get fast and efficient delivery, high-quality brand representation through their product packaging.
Packman Packaging Top Offerings
Custom Corrugated Boxes – Packman Packaging is one of the largest manufacturers of 3 ply corrugated boxes in India, 5 ply corrugated boxes, and 7 ply corrugated boxes along with corrugated rolls in India. At Packman's online store you can customize (with your logo, graphics, shipping instruction) and buy corrugated boxes at the Best Manufacturer Rates and at Best Quality, Get PAN India Delivery, Free Shipment, Discounts on Bulk orders
Tamper Proof Courier Bags – You can buy Tamper Proof 60 Microns Security Courier Bags and 50 microns security at the Best Manufacturer Rates and at Best Quality, Get PAN India Delivery, Free Shipment, Discounts on Bulk Orders.
Stand Up Pouches – You can buy all kinds of customized and non-customized Stand-Up Pouches at the best wholesaler Rates and at the Best Qualities. Some of best seller stand up pouches at Packman store are: