Now the manufacturers within the packaging industry provide a big array of materials and options to buyers and business owners making it quite flexible to get the desired packaging results one wants.
However, with several options made available to us, how do we know which material to use?
Paperboard is one of the most common forms of material being used in almost any industry and can be quite versatile as it is available in multiple paper grades.
When thinking about your potential packaging options, examining the paper grade choices is the best place to begin, as each grade contains its unique purpose and benefits.
Cardboard is not merely cardboard
You might already notice that a standard cereal box will be different than your cosmetic product box. The variances are quite distinctive from the feel to the finish and looks of both boxes.
For beginners, what exactly makes these two boxes so distinct from each other? The paper grade.
Paperboard is popular in product packaging due to its versatility, flexibility, and durability.
Understanding the different kinds of paper grades helps you form your packaging more impactfully and understand why printing quality differentiates amongst the substrates.
Packman Packaging India's top corrugated and cardboard manufacturers share the forms of paper grade in this blog.
Solid Bleached Sulfate (SBS)
This kind of board is regarded to be the finest quality for product packaging. The procedure involves chemically pulping fibers and bleaching it. The bleached pulp is refined and developed into boxes.
Majority of its used for packaging retail products. The superior quality is made up of white surfaces both inside and outside of the box making it excellent for printing. SBS could be both coated on a single side (C1S) or both sides (C2S). SBS board quality also lets for special processes like embossing and debossing, hot foil stamping, or spot UV printing because of its grade quality. These forms of boxes are popular in several industries and are used to package food, cosmetics, pharma, confectionery, baked products, tobacco, and others. These boxes are also mostly preferred for personal care items.
Clay Coated News Backboard (CCNB)
Made through a blend of recycled newsprint, mixed secondary paper, and old corrugated containers.
Note: Commonly used for low-expense folding carton packaging because of its lower tensile strength and printing quality output.
Cartons made of CCNB/CRB could be used for dry food, pet food, and laundry detergent
The major disadvantage of these boxes is that they are able to absorb large amounts of water if come in contact with wet conditions.
Even though it is the most cost-effective out of the bunch, this grade is usually, the least favorite because of its high moisture, low weight resistance, and decreased printing quality output.
However, it still does the task as a cost-effective choice and is generally, used by budget cereal brands.
Folding Box Board (FBB)
Folding box boards are a chemically and mechanically formed multi-ply pulp material making them strong and durable. The smooth surface lends optimal opportunities for high-quality printing such as offset.
Contrary to SBS, which is fully made out of the chemical pulp, folding box board mechanical pulp composition gives a stiffer composition.
They both, however, are made from virgin fibers and suitable for all forms of product packaging.
These boxes are good for packaging foods, cosmetics, and pharmaceuticals, and in India, it is the primary packaging substrate used by several businesses.
Natural Kraft (SUS) and Coated Unbleached Kraft (CUK)
Made of recyclable materials, this form of the board is usually a popular kraft packaging option. Nearly 80% of virgin unbleached wood pulp is utilized to make CUK and gives the material with a thicker and more durable construction. While coated with polyethylene (PE) resin, this paper grade turns food-safe and suitable for takeout services.
Apart from, being versatile, and food-safe, PE resin also makes the material tear-resistant, sturdy, water/grease resistant, and enhanced for high-quality printing. Though SUS is also tear-resistant, durable, and sturdy, the surface is covered using a naturally occurring clay coating which also lends an optimal surface for printing. However, both CUK and SUS contain a natural brown color, so it is crucial to consider color output as colors might appear more muted in tone. SUS/CUK are great choices for food-safe packaging and or for those products that promote more a natural feel.
That's not all
To fully understand the suitable paper grade for your packaging, it is essential to properly understand the durability, strength, and thickness of the material. This will assist create a suitable box based on the item's weight and the structural design of the packaging. Measuring the thickness of the paperboard is by determining the PT/GSM of the material. Vitally, the higher the GSM/PT Unit, the thicker the material is and the more weight it will carry.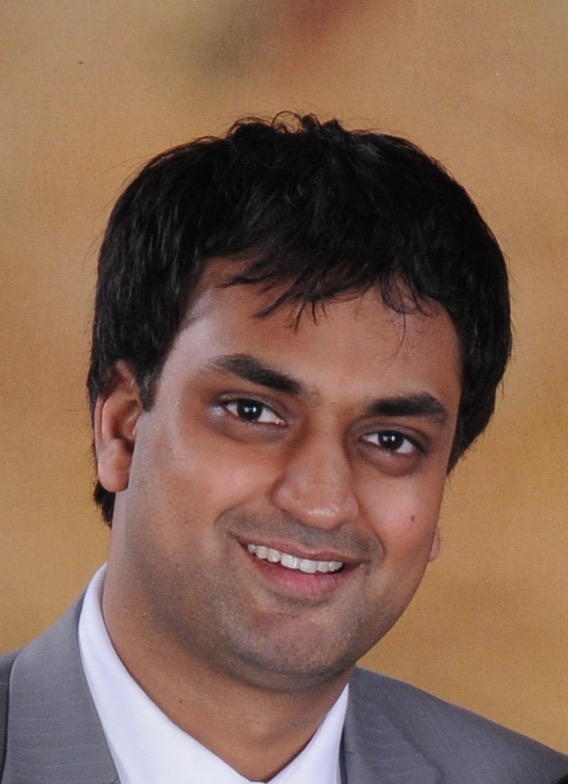 Mr. Gaurav Jalan is the Founder and Director of Packman Packaging, one of the largest Indian packaging company that has been serving some of the world's eminent technology, pharmaceutical, retail, fast-moving consumer goods, food, courier, publication, Jewellery, fashion, e-commerce organizations for the past 30 years.
A brilliant academic, a good graphic designer and a graduate from India's top management institutes, Mr. Jalan is a visionary businessman and an eminent spokesperson on matters related to the Indian Packaging industry. Under the leadership of Mr Gaurav Jalan, Packman.co.in (Packman's official website) became India's first e-commerce store for packaging solutions in the year 2002 (5 years before Flipkart was launch).
Today, Packman Packaging manufactures more than one lakhs of corrugated rolls, corrugated boxes, high-quality bubble sheets, safety/courier bags and more from it state of art manufacturing unit, located in Delhi NCR region. The manufacturing unit uses advanced packaging machinery and printing technology that ensures Packman's customers get fast and efficient delivery, high-quality brand representation through their product packaging.
Packman Packaging Top Offerings
Custom Corrugated Boxes – Packman Packaging is one of the largest manufacturers of 3 ply corrugated boxes in India, 5 ply corrugated boxes, and 7 ply corrugated boxes along with corrugated rolls in India. At Packman's online store you can customize (with your logo, graphics, shipping instruction) and buy corrugated boxes at the Best Manufacturer Rates and at Best Quality, Get PAN India Delivery, Free Shipment, Discounts on Bulk orders
Tamper Proof Courier Bags – You can buy Tamper Proof 60 Microns Security Courier Bags and 50 microns security at the Best Manufacturer Rates and at Best Quality, Get PAN India Delivery, Free Shipment, Discounts on Bulk Orders.
Stand Up Pouches – You can buy all kinds of customized and non-customized Stand-Up Pouches at the best wholesaler Rates and at the Best Qualities. Some of best seller stand up pouches at Packman store are: