During the last few years, the packaging industry has seen an increased momentum and is quickly evolving. Besides this, it is also driven by factors like the rise in demand for green products, boost in retail volumes, increase in buying power of customers, and processes in manufacturing.
Today, the majority of the individuals across the world thinks of buying products online than visiting a store. Apart from e-commerce, the growth of the packaging industry also depends on various other application industries such as healthcare, food, and consumer goods.
There are the latest packaging trends emerging in these sectors too. More so, the packaging sector also depends on the varying needs of the customers. Innovative products are introduced into the market to meet these ever-changing demands. The increasing initiatives undertaken by manufacturers to decrease the ecological footprint have led to the adoption of packaging recycling and the idea of "green packaging".
All these challenges, both quantitative, and qualitative assessments, drivers, competitive dynamics of the industry, geographical analysis is crucial for laying out plans.
Mr. Gaurav Jalan, Founder, and Director of Packman Packaging Pvt Ltd, India's leading packaging manufacturer discusses the top 3 packaging trends to consider this year.
As e-commerce purchasing grows quickly, e-commerce packaging has become more essential within the packaging industry. The fast packaging, like the corrugated packaging, will take over the sector due to its sustainable qualities and stable structure. For the major brands, the aim of sustainability and plastic replacement is now at the forefront of packaging strategy.
Replacing the single-use plastic with greatly recycled material like the corrugated will go a long way to meet the recycling targets and lowering the amount of waste produced. Asides, innovations such as reusable printed sleeves which assemble over multiple-use corrugated boxes will assist ensure brands can meet buyer demands for sustainable and more eco-friendly packaging solutions. The luxury packaging market will also get to further enter into the e-commerce market.
2. Complete Recyclable Materials
The main trend this year would be sustainability. One of the main aspects this trend will focus on will be companies making packaging through 100% recyclable materials. As the buyer's concern about plastic grows and technologies change, businesses have to start thinking out of the box. This demand for recyclable materials in packaging and materials which are actually recycled will grow and become higher than ever before in 2020. The common plastics could soon be replaced by natural materials and assist brands to strengthen their eco-friendly credentials.
3. Smart Packaging
With cloud labeling, along with augmented reality (AR), track-and-trace technology, anti-counterfeiting packs, the smart packaging will be the trend in 2020 as buyers will hold businesses to a higher standard of environmental awareness.
While maintaining consumer engagement and brand impact, AR-enabled packaging with its unending scalability has the capability to educate customers on ecological impact and let businesses to encourage an eco-friendly approach. When it is about imparting information regarding a brand's purpose, sustainability, and provenance, AR and connected packaging are used not just for immersive storytelling both to delight and surprise customers but also to critically, inform, and instruct them.
With the planned introduction of 5G in 2020, AR packaging is a trendy move for businesses, making the use of the camera and AR bigger, making the speed and power of devices. With the digitizing of methods and the advent of cloud and software-as-a-service providers, there are limited barriers to entry for smaller businesses as less investment and hardware are required.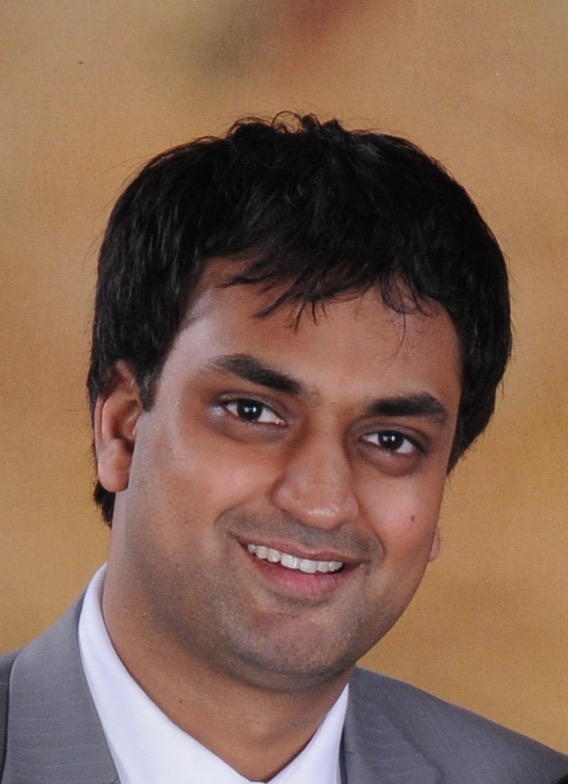 Mr. Gaurav Jalan is the Founder and Director of Packman Packaging, one of the largest Indian packaging company that has been serving some of the world's eminent technology, pharmaceutical, retail, fast-moving consumer goods, food, courier, publication, Jewellery, fashion, e-commerce organizations for the past 30 years.
A brilliant academic, a good graphic designer and a graduate from India's top management institutes, Mr. Jalan is a visionary businessman and an eminent spokesperson on matters related to the Indian Packaging industry. Under the leadership of Mr Gaurav Jalan, Packman.co.in (Packman's official website) became India's first e-commerce store for packaging solutions in the year 2002 (5 years before Flipkart was launch).
Today, Packman Packaging manufactures more than one lakhs of corrugated rolls, corrugated boxes, high-quality bubble sheets, safety/courier bags and more from it state of art manufacturing unit, located in Delhi NCR region. The manufacturing unit uses advanced packaging machinery and printing technology that ensures Packman's customers get fast and efficient delivery, high-quality brand representation through their product packaging.
Packman Packaging Top Offerings
Custom Corrugated Boxes – Packman Packaging is one of the largest manufacturers of 3 ply corrugated boxes in India, 5 ply corrugated boxes, and 7 ply corrugated boxes along with corrugated rolls in India. At Packman's online store you can customize (with your logo, graphics, shipping instruction) and buy corrugated boxes at the Best Manufacturer Rates and at Best Quality, Get PAN India Delivery, Free Shipment, Discounts on Bulk orders
Tamper Proof Courier Bags – You can buy Tamper Proof 60 Microns Security Courier Bags and 50 microns security at the Best Manufacturer Rates and at Best Quality, Get PAN India Delivery, Free Shipment, Discounts on Bulk Orders.
Stand Up Pouches – You can buy all kinds of customized and non-customized Stand-Up Pouches at the best wholesaler Rates and at the Best Qualities. Some of best seller stand up pouches at Packman store are:
Transparent Pouches with Zip Lock
Kraft Finish Stand Up Pouches with Zip Lock
Custom Printed Stand Up Pouches
Oval Window Stand Up Pouches.
Silver Standup Pouches with Zip Lock
Stand Up Pouches with Nozzle for Handwash, Ketchup and for Food Paste packaging.