As India has slowly given relaxation of the lockdown in danger-free zones, resuming economic activity will greatly depend upon local and global delivery of raw materials, intermediates, and finished goods. Several of India's largest employers, the small and medium enterprises hit hard by the lockdown to stop the spread of the novel coronavirus – are now looking at the country's research a community for solutions in coronavirus-free packaging.
Several industrial facilities across the world are slowly resuming operations. Automobile, e-commerce, heavy metals are among those that have opened or are preparing to resume production in India. India is an integral part of the global value chains (GVCs) of international production sharing, a process where production is distributed into activities carried out in various countries. A UN estimate suggests that GVCs governed by trans-national corporations (TNCs) account for nearly 80% of world trade each year, underscoring the length and the breadth of an actual globalized supply chain ecosystem, which depends on safe packaging.
In this blog, Mr. Gaurav Jalan, Founder and Director of India's leading packaging manufacturer tells about the post-pandemic packaging.
Post-Pandemic Packaging
Reclaiming the trust of worldwide consumers needs more than simply technology interventions. Imagine a situation where a "Corona Free" certification for items is the recommended followed practice by the World Health Organization (WHO) and goods are instructed to be packed with SARS-CoV-2 resilient materials to qualify for that certification, along with shipping containers, which must either be covered in a specific material or sanitized using robotic UV decontamination. "Corona Free" labels in items packaging will result in greater trust among consumers.
As per the US-based trade finance company Drip Capital, the Christmas/Holiday season there and the European Union has generally driven demand for Indian exports. A weak rupee against the dollar may very well give a short boost to Indian exports, once global trade returns on track. India is a leading exporter in agricultural and other vital commodities such as pharma, which will be in huge demand during and after the pandemic.
These needs an all-encompassing and aggressive step to convert adversity into a chance, where all gaps are plugged through either innovative or structural interventions.
Probably the biggest ever healthcare challenge for humanity forces an ambitious roll-out of SARS-CoV-2 resilient packaging to save industries and help them grow and thrive.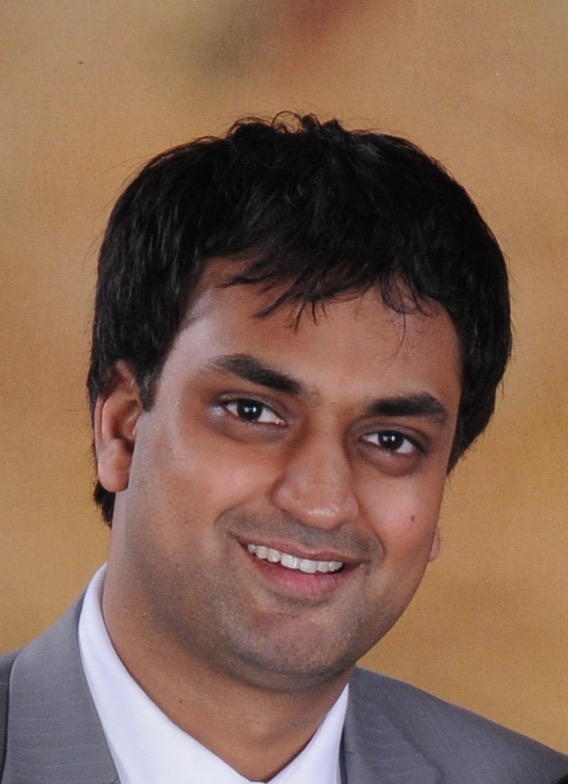 Mr. Gaurav Jalan is the Founder and Director of Packman Packaging, one of the largest Indian packaging company that has been serving some of the world's eminent technology, pharmaceutical, retail, fast-moving consumer goods, food, courier, publication, Jewellery, fashion, e-commerce organizations for the past 30 years.
A brilliant academic, a good graphic designer and a graduate from India's top management institutes, Mr. Jalan is a visionary businessman and an eminent spokesperson on matters related to the Indian Packaging industry. Under the leadership of Mr Gaurav Jalan, Packman.co.in (Packman's official website) became India's first e-commerce store for packaging solutions in the year 2002 (5 years before Flipkart was launch).
Today, Packman Packaging manufactures more than one lakhs of corrugated rolls, corrugated boxes, high-quality bubble sheets, safety/courier bags and more from it state of art manufacturing unit, located in Delhi NCR region. The manufacturing unit uses advanced packaging machinery and printing technology that ensures Packman's customers get fast and efficient delivery, high-quality brand representation through their product packaging.
Packman Packaging Top Offerings
Custom Corrugated Boxes – Packman Packaging is one of the largest manufacturers of 3 ply corrugated boxes in India, 5 ply corrugated boxes, and 7 ply corrugated boxes along with corrugated rolls in India. At Packman's online store you can customize (with your logo, graphics, shipping instruction) and buy corrugated boxes at the Best Manufacturer Rates and at Best Quality, Get PAN India Delivery, Free Shipment, Discounts on Bulk orders
Tamper Proof Courier Bags – You can buy Tamper Proof 60 Microns Security Courier Bags and 50 microns security at the Best Manufacturer Rates and at Best Quality, Get PAN India Delivery, Free Shipment, Discounts on Bulk Orders.
Stand Up Pouches – You can buy all kinds of customized and non-customized Stand-Up Pouches at the best wholesaler Rates and at the Best Qualities. Some of best seller stand up pouches at Packman store are:
Transparent Pouches with Zip Lock
Kraft Finish Stand Up Pouches with Zip Lock
Custom Printed Stand Up Pouches
Oval Window Stand Up Pouches.
Silver Standup Pouches with Zip Lock
Stand Up Pouches with Nozzle for Handwash, Ketchup and for Food Paste packaging.