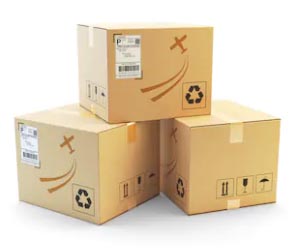 Accounting for nearly $1.3 trillion of the $22 trillion global retail markets, the e-commerce industry is booming, and its growth shows no symptoms of slowing down as more brands and categories moving to the digital space. These include manufacturers of food and beverage products
But packaging that is suited to a bricks-and-mortar retail surrounding might not be the best fit for online selling or an extended supply chain.
In this article, Here, are four challenges to consider – and our advice on how best to overcome them – when selecting packaging for e-commerce.
In this article, Mr. Gaurav Jalan Founder, and Director of India's top packaging company Packman Packaging Private Limited shares tips to overcome 4 challenges of e-commerce packaging.
Supply Chain
A potentially larger supply chain and several modes of transport and storage mean packaging for e-commerce has to be quite robust. With a series of 3rd parties managing the distribution and fulfillment of every order, brands need to be sure that their products are contained in the packaging that's breakage-proof and shatter-proof, and able to withstand being dropped or roughly handled. PET packaging shows all these attributes, that can eliminate the requirement for secondary packaging overall and, as a result, bring down transportation weight and expenses all while providing a premium, crystal-clear looks.
Weight Of Material
The weight of material feeds into a product's bottom line in multiple ways. First, how much product needs to be shipped at one time and how does the volume of a shipment affect storage costs? And secondly, how does the weight of a shipment affect freight expenses? In several cases, PET is a lightweight and cost-saving option compared to glass.
Product Virtue And Safety
Products maneuvering through the e-commerce supply chain are subject to new and challenging conditions that put great performance requirements on the packaging. Not only does the packaging is supposed to keep the product fresh by keeping out excess air and moisture, but it also requires to reach the consumer in a consumer excepted condition, which means free of damage and intact PET fulfills those requirements, while also providing a barrier solutions for more oxygen-sensitive foods, along with other resistant qualities such as thermal stability, structural integrity and durability to make sure shelf-life requirements are still met.
Customization
Logistical reviews aside, a customer might not select a product in the first place if it is not looking attractive. As they cannot handle the item in the online space, visual appeal plays a critical part in determining whether a food or beverage item ends up landing in their virtual shopping cart. The end-user wants to be able to identify the brand, even if the packaging may have been designed to cater to the 3 considerations above. One of the biggest advantages here is plastic can be formed into any shape and easily customized.
When considering these 4 areas, you frequently find that plastic is the material best suited to packaging solutions designed having e-commerce in mind. Plus, it has the additional advantage of being completely recyclable, which helps reduce the material's carbon footprint.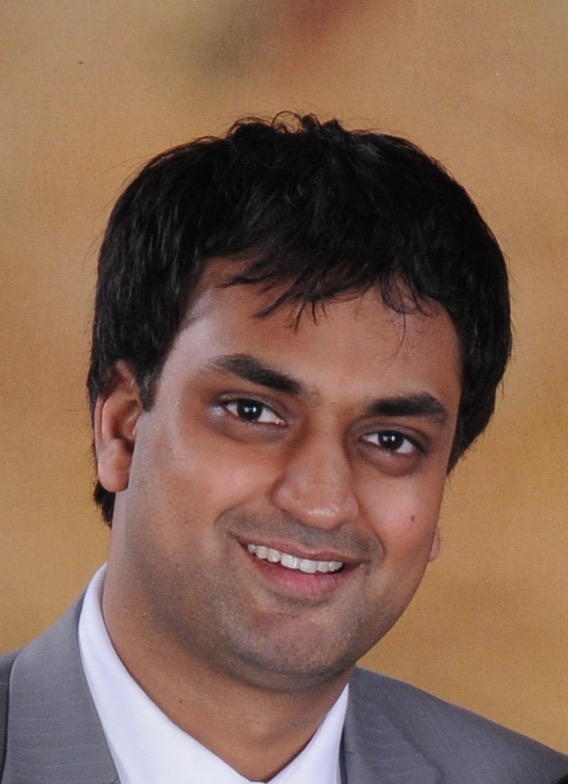 Mr. Gaurav Jalan is the Founder and Director of Packman Packaging, one of the largest Indian packaging company that has been serving some of the world's eminent technology, pharmaceutical, retail, fast-moving consumer goods, food, courier, publication, Jewellery, fashion, e-commerce organizations for the past 30 years.
A brilliant academic, a good graphic designer and a graduate from India's top management institutes, Mr. Jalan is a visionary businessman and an eminent spokesperson on matters related to the Indian Packaging industry. Under the leadership of Mr Gaurav Jalan, Packman.co.in (Packman's official website) became India's first e-commerce store for packaging solutions in the year 2002 (5 years before Flipkart was launch).
Today, Packman Packaging manufactures more than one lakhs of corrugated rolls, corrugated boxes, high-quality bubble sheets, safety/courier bags and more from it state of art manufacturing unit, located in Delhi NCR region. The manufacturing unit uses advanced packaging machinery and printing technology that ensures Packman's customers get fast and efficient delivery, high-quality brand representation through their product packaging.
Packman Packaging Top Offerings
Custom Corrugated Boxes – Packman Packaging is one of the largest manufacturers of 3 ply corrugated boxes in India, 5 ply corrugated boxes, and 7 ply corrugated boxes along with corrugated rolls in India. At Packman's online store you can customize (with your logo, graphics, shipping instruction) and buy corrugated boxes at the Best Manufacturer Rates and at Best Quality, Get PAN India Delivery, Free Shipment, Discounts on Bulk orders
Tamper Proof Courier Bags – You can buy Tamper Proof 60 Microns Security Courier Bags and 50 microns security at the Best Manufacturer Rates and at Best Quality, Get PAN India Delivery, Free Shipment, Discounts on Bulk Orders.
Stand Up Pouches – You can buy all kinds of customized and non-customized Stand-Up Pouches at the best wholesaler Rates and at the Best Qualities. Some of best seller stand up pouches at Packman store are:
Transparent Pouches with Zip Lock
Kraft Finish Stand Up Pouches with Zip Lock
Custom Printed Stand Up Pouches
Oval Window Stand Up Pouches.
Silver Standup Pouches with Zip Lock
Stand Up Pouches with Nozzle for Handwash, Ketchup and for Food Paste packaging.