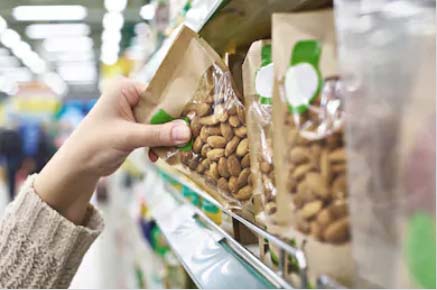 The packaging is mostly a less appreciated part of the snacking experience. For years, the most commonly used packaging popular snacks were non-recyclable. This is changing.
You need to look at how innovations in packaging and supporting protocols are helping retailers optimize for both customers and the planet.
At the moment, the packaging you use is the best way to keep your crisps crunchy and delicious. However, everyone is aiming to make all packaging 100% recyclable, compostable or biodegradable by 2025.
Their customers want delicious snacking experiences, crisper, fresher, more flavor-packed while pressure is increasing from several quarters to provide more sustainable packaging options.
In this article, Mr. Gaurav Jalan Founder, and Director of India's top packaging company Packman Packaging Private Limited tells about customer satisfaction and viability in snacking.
Brands Set Up Recycling Efforts
The majority of the packaging designs used for snacks today are already recyclable and many countries have systems in a place to recycle them. But several others, have not. Buyers are increasingly conscious of what happens to the packaging of their snacks when they are done with it, and brands and retailers are going up to take action.
In the absence of proper recycling systems, few brands are making moves to build and learn from new systems and infrastructures.
Some major brands are pushing their commitment to become more sustainable. For example, currently, several companies are looking to address plastic waste and eliminate plastic pollution at its source. Some of the big names are Apple and Unilever, have committed to removing problematic and unwanted plastic items, innovate to make sure plastics that are needed are reusable, recyclable or compostable
In the UK a commenced trial is going on allowing shoppers to return all their plastic packaging to select stores. Under the trial, shopping bags, food pouches, packets, and other packaging materials are turned into Plaxx, a material that will then be used to manufacture new plastic.
Regulation is also changing to reflect consumer expectations. Furthermore, brands, manufacturers, and retailers must be aware of their obligations to use packaging that allows local governments to meet their recycling and recovery targets.
All this suggests that the packaging of snacks and nuts will require to meet the expectations of governments, retailers, manufacturers, and buyers demanding sustainability, freshness and easy-to-access packages, that do not need scissors.
It is a tall task, but one that can be met.
Packaging That Strikes The Proper Balance
Advancements in material technology, machinery, and recycling are improving rapidly. At Packman Packaging, we are putting all our energy into making innovative packaging solutions that meet the sustainability challenges of the present and future.
Unique metal-free, packaging solutions can provide sources to high-barrier OPP solutions that complement our food pouch, and can be a blend in addition to a bio-based polyethylene format.
As things change over time, buyers love of snacks will remain prominent. This, added with a heightened consciousness of the importance of recycling and giving the packaging a new life, will see brands and retailers provide added environmentally-friendly packaging that addresses the requirement of the planet, buyers, and businesses.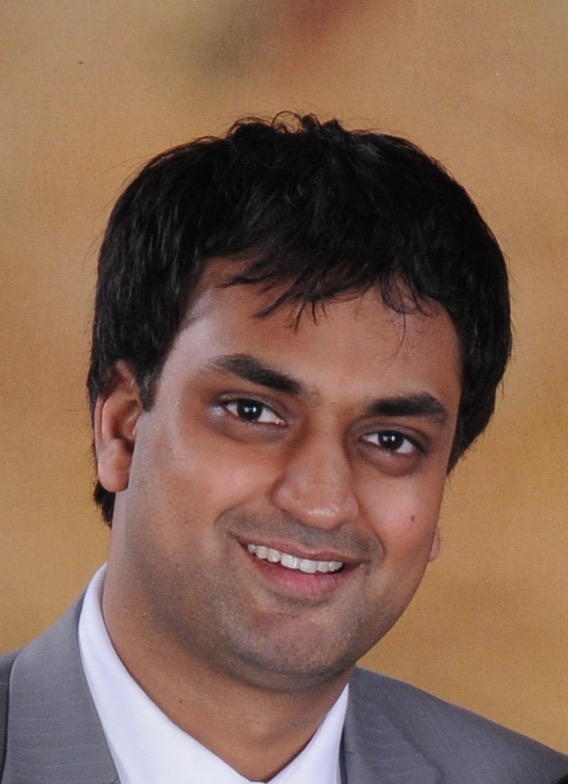 Mr. Gaurav Jalan is the Founder and Director of Packman Packaging, one of the largest Indian packaging company that has been serving some of the world's eminent technology, pharmaceutical, retail, fast-moving consumer goods, food, courier, publication, Jewellery, fashion, e-commerce organizations for the past 30 years.
A brilliant academic, a good graphic designer and a graduate from India's top management institutes, Mr. Jalan is a visionary businessman and an eminent spokesperson on matters related to the Indian Packaging industry. Under the leadership of Mr Gaurav Jalan, Packman.co.in (Packman's official website) became India's first e-commerce store for packaging solutions in the year 2002 (5 years before Flipkart was launch).
Today, Packman Packaging manufactures more than one lakhs of corrugated rolls, corrugated boxes, high-quality bubble sheets, safety/courier bags and more from it state of art manufacturing unit, located in Delhi NCR region. The manufacturing unit uses advanced packaging machinery and printing technology that ensures Packman's customers get fast and efficient delivery, high-quality brand representation through their product packaging.
Packman Packaging Top Offerings
Custom Corrugated Boxes – Packman Packaging is one of the largest manufacturers of 3 ply corrugated boxes in India, 5 ply corrugated boxes, and 7 ply corrugated boxes along with corrugated rolls in India. At Packman's online store you can customize (with your logo, graphics, shipping instruction) and buy corrugated boxes at the Best Manufacturer Rates and at Best Quality, Get PAN India Delivery, Free Shipment, Discounts on Bulk orders
Tamper Proof Courier Bags – You can buy Tamper Proof 60 Microns Security Courier Bags and 50 microns security at the Best Manufacturer Rates and at Best Quality, Get PAN India Delivery, Free Shipment, Discounts on Bulk Orders.
Stand Up Pouches – You can buy all kinds of customized and non-customized Stand-Up Pouches at the best wholesaler Rates and at the Best Qualities. Some of best seller stand up pouches at Packman store are:
Transparent Pouches with Zip Lock
Kraft Finish Stand Up Pouches with Zip Lock
Custom Printed Stand Up Pouches
Oval Window Stand Up Pouches.
Silver Standup Pouches with Zip Lock
Stand Up Pouches with Nozzle for Handwash, Ketchup and for Food Paste packaging.