Right now, the customer is a lot more focused on using organic products by keeping in view not just their own health but also, having a concern towards the environmental factors too. Thus, there is an extra push as far as purchasing organic products is concerned.
And packaging plays an integral role in which organic products are packed. They literally go hand in hand.
Organic is a trend that has suddenly become mainstream both in the short chain, from which it began and in the large-scale retail business. Step by step, it won the minds, hearts, and palates not just of environmentalists and lovers of eco-sustainable nutrition, but also of usual buyers. It is common now to see small themed shops, organic supermarkets, and even dedicated sections in retail stores.
India's leading manufacturer of mono carton boxes for top FMCG, eCommerce, and retail products–based businesses Packman Packaging shares tips for creating packaging for organic products.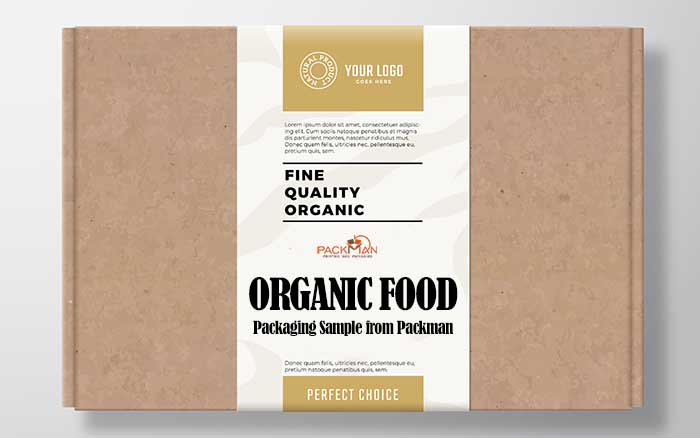 Let us take a look at some of those strategies that will boost your organic products through the help of packaging.
As far as food is related, packaging should guarantee the perfect preservation of the product. The size of the pack must not be excessively generous, so as not to let the inside hang loose, nor too narrow, since, in handling it you could damage or crumble the products. One can take a cue from a renowned brand that makes tarts. The box for the tart is linear and low, even the depth is restricted so that it contains and adequately wraps the cookies inside, stopping them from moving.
The vital word is simplicity. No glossy graphic-based finishes, complex, baroque artwork, and futuristic technological solutions. Whenever feasible opt for solid cardboard, clean graphics, and necessary design in line with what you are trying to sell. It is not merely a purchase selection, but a declaration of intent having respect to your lifestyle. An eminent organic coffee capsule brand is using a stylized logo, there is nothing merely a small reproduction of the capsule placed in the bottom, having the relevant quantity. So much empty space, relaxing, calm, talking about the product without overfilling information or annoying consumers having tacky labels.
Here the talk is about organic so even if it may seem certain, one needs to use materials that are as natural, recyclable, reusable, and eco-friendly as possible. One would not be credible talking regarding nature and sustainability if you had polluting packaging or excessive waste.
One specific soap brand is contained in a basic cardboard box having reinforced flaps. It does not dirt, nor does it pollute, nor does it slip.
Transparency is an aspect that cannot be missed. It is referring to both the completeness of the product-related label and to the authentic possibility of seeking inside through an insert or a window that allows you to see what is inside the package.
Lastly, say complete no to intense and bright colors. As much as you like pop art, you should certainly turn towards provoking, shabby chic. The tones should be natural, soft, and not too contrasting or blend together.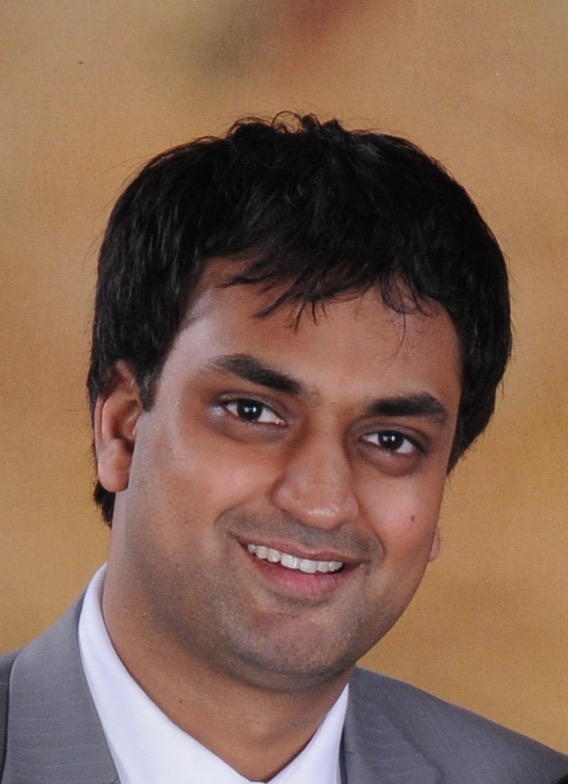 Mr. Gaurav Jalan is the Founder and Director of Packman Packaging, one of the largest Indian packaging company that has been serving some of the world's eminent technology, pharmaceutical, retail, fast-moving consumer goods, food, courier, publication, Jewellery, fashion, e-commerce organizations for the past 30 years.
A brilliant academic, a good graphic designer and a graduate from India's top management institutes, Mr. Jalan is a visionary businessman and an eminent spokesperson on matters related to the Indian Packaging industry. Under the leadership of Mr Gaurav Jalan, Packman.co.in (Packman's official website) became India's first e-commerce store for packaging solutions in the year 2002 (5 years before Flipkart was launch).
Today, Packman Packaging manufactures more than one lakhs of corrugated rolls, corrugated boxes, high-quality bubble sheets, safety/courier bags and more from it state of art manufacturing unit, located in Delhi NCR region. The manufacturing unit uses advanced packaging machinery and printing technology that ensures Packman's customers get fast and efficient delivery, high-quality brand representation through their product packaging.
Packman Packaging Top Offerings
Custom Corrugated Boxes – Packman Packaging is one of the largest manufacturers of 3 ply corrugated boxes in India, 5 ply corrugated boxes, and 7 ply corrugated boxes along with corrugated rolls in India. At Packman's online store you can customize (with your logo, graphics, shipping instruction) and buy corrugated boxes at the Best Manufacturer Rates and at Best Quality, Get PAN India Delivery, Free Shipment, Discounts on Bulk orders
Tamper Proof Courier Bags – You can buy Tamper Proof 60 Microns Security Courier Bags and 50 microns security at the Best Manufacturer Rates and at Best Quality, Get PAN India Delivery, Free Shipment, Discounts on Bulk Orders.
Stand Up Pouches – You can buy all kinds of customized and non-customized Stand-Up Pouches at the best wholesaler Rates and at the Best Qualities. Some of best seller stand up pouches at Packman store are:
Transparent Pouches with Zip Lock
Kraft Finish Stand Up Pouches with Zip Lock
Custom Printed Stand Up Pouches
Oval Window Stand Up Pouches.
Silver Standup Pouches with Zip Lock
Stand Up Pouches with Nozzle for Handwash, Ketchup and for Food Paste packaging.