Shares India's top customized corrugated packaging boxes manufacturer and supplier to FMCG, and Retail Businesses Packman Packaging
Would you like to realize seasonal packaging or custom festivity boxes but you are not certain it is a good idea?
Prior to resolving any doubt, you are to shortly talk about the two typologies. Selecting to realize custom boxes for a particular event of the year might be, certainly, a great idea (and truly impressive too!), though you will have to pay focus on not overestimating the effective demand for the product. An example? Diwali is coming and you might realize ad hoc packaging for the event, but what happens if you will not sell all the boxes made just for that occasion? Options might be 2:
In an effort to earn more, you must sell the product with a discount, out of time, since, it will be off-topic.
You must reuse the same boxes next year. A valid option, even if it could be improper concerning brand image and commercial effect.
Seasonal packaging from that aspect is more versatile instead: autumn, summer, winter, monsoon, etc. are likely to live longer on the shelves and, thus, might stay on the market more time, averting the risk of not being sold.
Both typologies are quite valid and, if efficiently used, could bring several advantages. What matters is that you define quantity with prudence: slightly smiling face: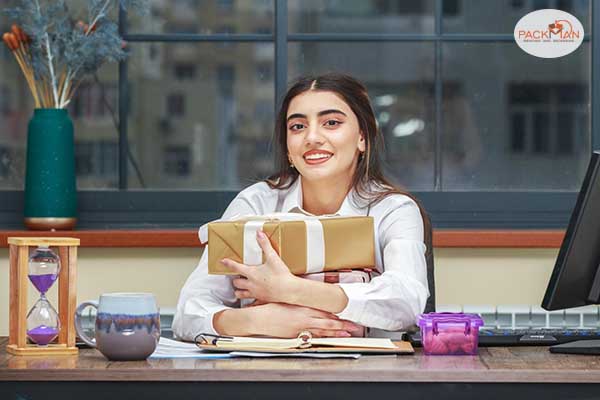 That said, this blog from India's leading customized corrugated packaging boxes manufacturer and supplier for FMCG and retail businesses Packman Packaging shares some good reasons whereby realizing seasonal packaging (or designed for particular events) might be the correct choice for your business.
Stay abreast of competition
It is now well known that since the year 2012 seasonal packaging has been quite successful. Since that year, actually some of the most eminent brands, – and not just them – have been constantly, sometimes artfully, using them: be it an eminent cola brand, coffee chain, fast food outlet, or cooking brand are just some of the examples. You could also, be the few who have not moved in this direction yet.
If your rivals have been already keeping abreast with trends, you might be less favored when, with an equal product, your old box might be accompanied by seasonal brand-new packaging. Don't you think?
Launching new products
You have to launch a new product in a particular time of the year. Get the opportunity to create your new custom packaging, both for the product and the occasion. Consumers will be delighted by a dual factor: being new and well-timed. Yours could be the right product at the proper time.
Recreate to be seen
Recreating your own image, periodically, is quite useful to be seen. Even huge brands, having several trusted customers, decide to alter, sometimes, in an attempt to keep the audience's attention high. A new box, distinct colors, seasonal graphics, or associated with something special, are an excellent way to capture a customer's eyeballs, than its heart before. Curiosity is a top driving force that leads the observer's attention to what you desire. The product will (or must) do the rest.
Forming an emotional connect
Boosting curiosity and attraction to involve and mesmerize your own audience. Seasonal packaging might help arouse certain feelings in who will run across them. And you know, striking at the heart of consumers is a top way to form a connection with your product and not to allow it forgotten.
Boosting sales
The above-said things play for one aim, that does not need any particular clarifications: enhanced sales.
Still, having doubts? You can start with Packman Packaging soon. Custom dimensions and graphic design, having minimum order quantity (avoiding overproducing!) at best prices. What else?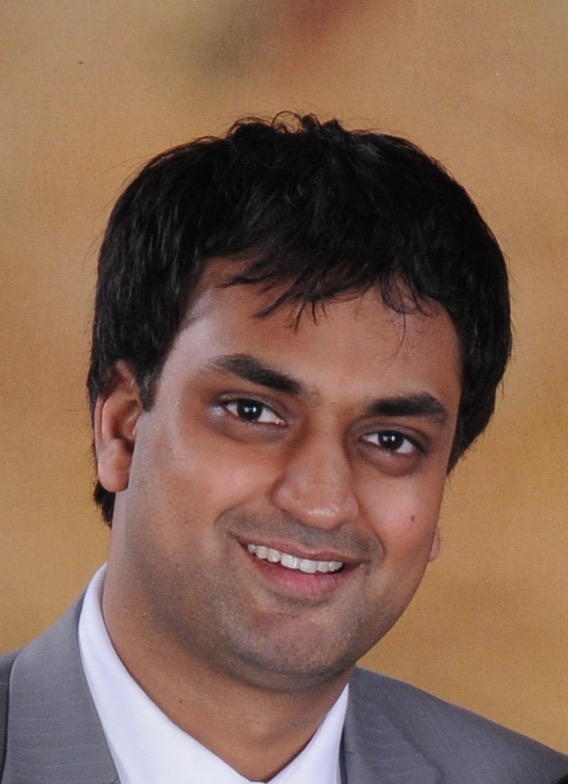 Mr. Gaurav Jalan is the Founder and Director of Packman Packaging, one of the largest Indian packaging company that has been serving some of the world's eminent technology, pharmaceutical, retail, fast-moving consumer goods, food, courier, publication, Jewellery, fashion, e-commerce organizations for the past 30 years.
A brilliant academic, a good graphic designer and a graduate from India's top management institutes, Mr. Jalan is a visionary businessman and an eminent spokesperson on matters related to the Indian Packaging industry. Under the leadership of Mr Gaurav Jalan, Packman.co.in (Packman's official website) became India's first e-commerce store for packaging solutions in the year 2002 (5 years before Flipkart was launch).
Today, Packman Packaging manufactures more than one lakhs of corrugated rolls, corrugated boxes, high-quality bubble sheets, safety/courier bags and more from it state of art manufacturing unit, located in Delhi NCR region. The manufacturing unit uses advanced packaging machinery and printing technology that ensures Packman's customers get fast and efficient delivery, high-quality brand representation through their product packaging.
Packman Packaging Top Offerings
Custom Corrugated Boxes – Packman Packaging is one of the largest manufacturers of 3 ply corrugated boxes in India, 5 ply corrugated boxes, and 7 ply corrugated boxes along with corrugated rolls in India. At Packman's online store you can customize (with your logo, graphics, shipping instruction) and buy corrugated boxes at the Best Manufacturer Rates and at Best Quality, Get PAN India Delivery, Free Shipment, Discounts on Bulk orders
Tamper Proof Courier Bags – You can buy Tamper Proof 60 Microns Security Courier Bags and 50 microns security at the Best Manufacturer Rates and at Best Quality, Get PAN India Delivery, Free Shipment, Discounts on Bulk Orders.
Stand Up Pouches – You can buy all kinds of customized and non-customized Stand-Up Pouches at the best wholesaler Rates and at the Best Qualities. Some of best seller stand up pouches at Packman store are:
Transparent Pouches with Zip Lock
Kraft Finish Stand Up Pouches with Zip Lock
Custom Printed Stand Up Pouches
Oval Window Stand Up Pouches.
Silver Standup Pouches with Zip Lock
Stand Up Pouches with Nozzle for Handwash, Ketchup and for Food Paste packaging.