When the entire world is reeling under the climate crisis, sustainability is no longer a fancy word. It is the need of the hour. Businesses around the world are embracing sustainability to reduce their carbon footprint thereby shaping a waste-free future. Consumers nowadays are willing to pay more for sustainable packaging as they are aware of the harmful effects of plastic packaging.
This article from Packman Packaging, India's top manufacturer of corrugated boxes will help you choose the right sustainable packaging for your products. Here are a few factors to consider before you begin your search.

1. Compatibility with your product: Perhaps the most important point to note is if the packaging is apt for your product. It should not only look good externally but must be able to hold the product well. The customer need not struggle while unboxing the items.
2. Durability of the packaging material: While choosing the right packaging material, one must invest in durable quality that will secure the products as they move through the supply chain. Companies would certainly not want their products to spoil in transit just because of inferior packaging material. It might be an expensive proposition. But it is worth every penny as it is cheaper to invest in strong, tamper-proof packaging well in advance than to replace damaged shipments over and over.
3. Stick with Standard Shapes & Sizes: Don't overdo it! While unique shapes and sizes might look attractive, it is not worth the additional cost and challenges involved during the manufacturing process. Thus, it is better to stick to standard shapes and sizes that will reduce the cost of storage, handling and transportation.
4. Less is more: In this era of minimalism, less is more. Today's eco-conscious consumers are happy with small and compact packages. Thus, companies need to understand how much packaging is actually needed thereby striking a balance between practical and sustainable.
5. Design to enhance brand identity: The first impression is indeed the last impression. That is why companies must invest in a great packaging design, both in materials and graphics to enhance the brand identity. The right kind of graphics will undoubtedly catch the eye of the target consumer. This will help companies boost sales and improve their bottom line tremendously.
Last but not least, sustainability is no longer a buzzword. It has become an industry standard now. More consumers are choosing brands based on their sustainability index. Hence, it is obvious that companies will have to consider sustainable packaging as the only option to stay ahead of their competitors.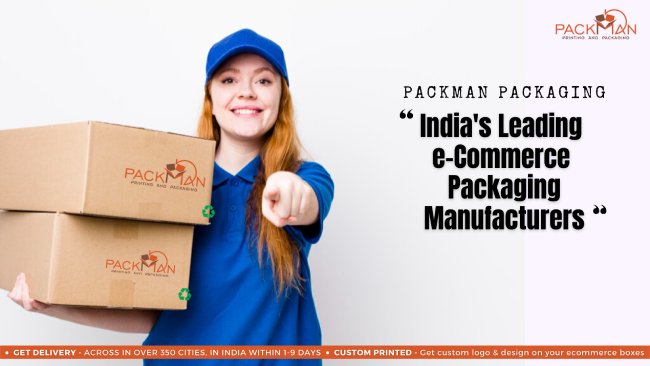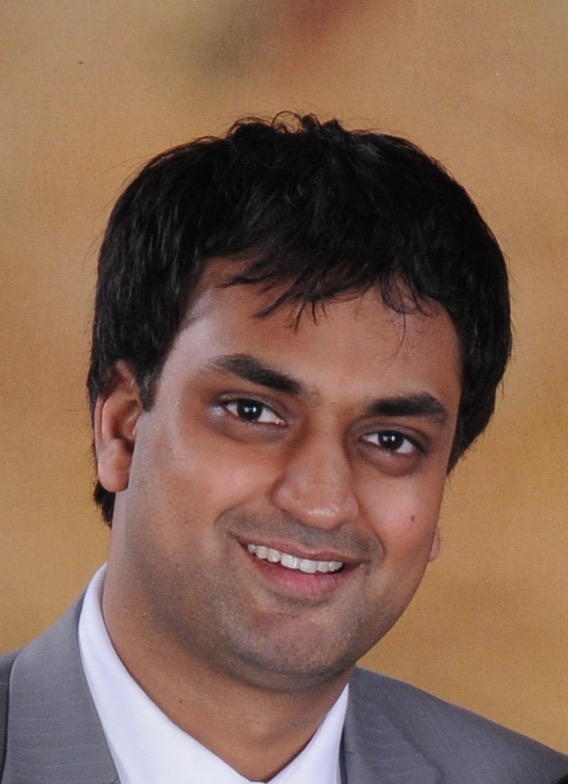 Mr. Gaurav Jalan is the Founder and Director of Packman Packaging, one of the largest Indian packaging company that has been serving some of the world's eminent technology, pharmaceutical, retail, fast-moving consumer goods, food, courier, publication, Jewellery, fashion, e-commerce organizations for the past 30 years.
A brilliant academic, a good graphic designer and a graduate from India's top management institutes, Mr. Jalan is a visionary businessman and an eminent spokesperson on matters related to the Indian Packaging industry. Under the leadership of Mr Gaurav Jalan, Packman.co.in (Packman's official website) became India's first e-commerce store for packaging solutions in the year 2002 (5 years before Flipkart was launch).
Today, Packman Packaging manufactures more than one lakhs of corrugated rolls, corrugated boxes, high-quality bubble sheets, safety/courier bags and more from it state of art manufacturing unit, located in Delhi NCR region. The manufacturing unit uses advanced packaging machinery and printing technology that ensures Packman's customers get fast and efficient delivery, high-quality brand representation through their product packaging.
Packman Packaging Top Offerings
Custom Corrugated Boxes – Packman Packaging is one of the largest manufacturers of 3 ply corrugated boxes in India, 5 ply corrugated boxes, and 7 ply corrugated boxes along with corrugated rolls in India. At Packman's online store you can customize (with your logo, graphics, shipping instruction) and buy corrugated boxes at the Best Manufacturer Rates and at Best Quality, Get PAN India Delivery, Free Shipment, Discounts on Bulk orders
Tamper Proof Courier Bags – You can buy Tamper Proof 60 Microns Security Courier Bags and 50 microns security at the Best Manufacturer Rates and at Best Quality, Get PAN India Delivery, Free Shipment, Discounts on Bulk Orders.
Stand Up Pouches – You can buy all kinds of customized and non-customized Stand-Up Pouches at the best wholesaler Rates and at the Best Qualities. Some of best seller stand up pouches at Packman store are:
Transparent Pouches with Zip Lock
Kraft Finish Stand Up Pouches with Zip Lock
Custom Printed Stand Up Pouches
Oval Window Stand Up Pouches.
Silver Standup Pouches with Zip Lock
Stand Up Pouches with Nozzle for Handwash, Ketchup and for Food Paste packaging.