Designing packaging for a new product can often be a challenging process if left too late. Packaging, in general, requires to be functional and keep your product safe, but it also requires it to look good. It also assists if getting this packaging solution into circulation does not cost too much either.
Whatever your product's packaging role cannot be compromised. This blog, by Packman Packaging India's top custom corrugated boxes manufacturer shares some ways to design packaging for a new product. First, here is some important information. Begin your process by figuring out the following:
The product, the customer, the business model, all these aspects will provide you clarity. Then think about the packaging solution. There is a lot more than just a box. And at this moment you need to decide on the types of packaging that you need. Some of the commonly used types of packaging are:
Corrugated cardboard
Envelops
Bags
Rigid board
Paper stock
Brand book
Your business has spent plenty of time and energy making its visual appeal. Logos, colour palettes, fonts and other methods that identify your brand help establish your identity.
And your packaging is the perfect blank canvas to apply that identity. Prior to launching into the packaging design procedure, have your brand book and visual identity ready.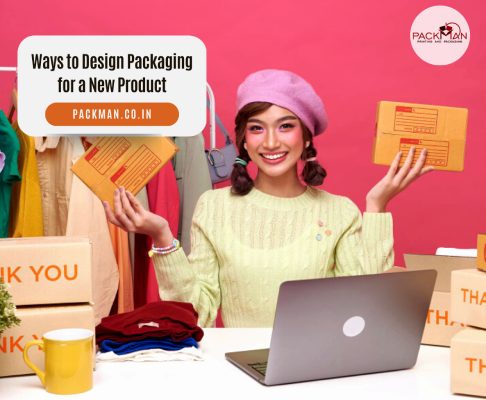 Design content
Depending on the product, certain content might have to go on your packaging by law. For instance, perfume packaging has certain requirements for the information conveyed on the packaging. It is at this moment where you also get your logo, typography, illustrations and other visual components together and have them on hand.
Designing
You have got everything you require; now this is the time to begin that creative process. Where will you form your packaging design?
A designing editor
If you are new to packaging design, a custom designing tool might help simplify creating packaging for a new product.
The Packman's custom designing services and printing tools will help you do that. Just share your ideas you'd like to use on your design, and Packman's team will help you create that.
Design on a dieline
Designing on a dieline is a more difficult process and needs experience with an Illustrator. A dieline is an outline of the flat, unfolded version of the packaging having cut and fold lines. You design straight onto this flat shape, save the file, and it is that file printed by the print house.
Structure your design
While designing your packaging, consider the structure of your design. What is most essential in your design – the product name or the brand name.
You may want to draw attention to the fact that your product is made in a particular country or made of specific materials, your business works with a certain charity, or your product meets strict standards. Those steps let you decide which elements are vital and then design accordingly.
Analyze
Once your design is complete, step away from it. Then come back and evaluate it with fresh eyes and mind. Get the views of friends or peers. Better still, avail the input of someone that knows nothing related to your business and check if your design explains what the product is. If feasible, order a sample run of your packaging to check the print quality and the design.
Alter your design accordingly, then place your larger order.
Apply
You have done the design process, so now this is time to place your order. From creative packaging ideas to optimising your existing packaging supplies, Packman has the skills and experience to help make your packaging less of a hassle for your business.
Optimize
Once the packaging has been in circulation for a while, you will undoubtedly see areas in which it can be optimised. For instance, increasing thickness, taking out empty space, or even redesigning from the ground up so that one packaging product fits multiple SKU (stock-keeping units). Packaging engineers are best suited to help you refine an existing design.
They are masters in physics, materials technology, design and cost optimisation and work with businesses such as yours to create value-engineered packaging. This form of packaging is a solution designed particularly, with one product in mind – your product.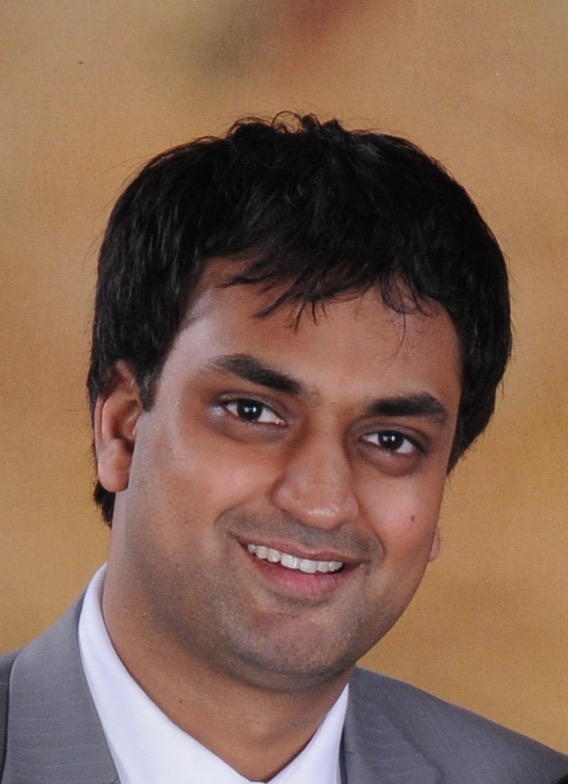 Mr. Gaurav Jalan is the Founder and Director of Packman Packaging, one of the largest Indian packaging company that has been serving some of the world's eminent technology, pharmaceutical, retail, fast-moving consumer goods, food, courier, publication, Jewellery, fashion, e-commerce organizations for the past 30 years.
A brilliant academic, a good graphic designer and a graduate from India's top management institutes, Mr. Jalan is a visionary businessman and an eminent spokesperson on matters related to the Indian Packaging industry. Under the leadership of Mr Gaurav Jalan, Packman.co.in (Packman's official website) became India's first e-commerce store for packaging solutions in the year 2002 (5 years before Flipkart was launch).
Today, Packman Packaging manufactures more than one lakhs of corrugated rolls, corrugated boxes, high-quality bubble sheets, safety/courier bags and more from it state of art manufacturing unit, located in Delhi NCR region. The manufacturing unit uses advanced packaging machinery and printing technology that ensures Packman's customers get fast and efficient delivery, high-quality brand representation through their product packaging.
Packman Packaging Top Offerings
Custom Corrugated Boxes – Packman Packaging is one of the largest manufacturers of 3 ply corrugated boxes in India, 5 ply corrugated boxes, and 7 ply corrugated boxes along with corrugated rolls in India. At Packman's online store you can customize (with your logo, graphics, shipping instruction) and buy corrugated boxes at the Best Manufacturer Rates and at Best Quality, Get PAN India Delivery, Free Shipment, Discounts on Bulk orders
Tamper Proof Courier Bags – You can buy Tamper Proof 60 Microns Security Courier Bags and 50 microns security at the Best Manufacturer Rates and at Best Quality, Get PAN India Delivery, Free Shipment, Discounts on Bulk Orders.
Stand Up Pouches – You can buy all kinds of customized and non-customized Stand-Up Pouches at the best wholesaler Rates and at the Best Qualities. Some of best seller stand up pouches at Packman store are:
Transparent Pouches with Zip Lock
Kraft Finish Stand Up Pouches with Zip Lock
Custom Printed Stand Up Pouches
Oval Window Stand Up Pouches.
Silver Standup Pouches with Zip Lock
Stand Up Pouches with Nozzle for Handwash, Ketchup and for Food Paste packaging.