Brand recall is one of the most vital properties of any product. In a time where hundreds of competitors offer similar promises, a consumer will choose a brand which he or she is familiar with.
This brand recall can be formed through multiple ways such as advertisement, digital marketing, product packaging, word of mouth, to name a few. And courier bags provide yet another solution to boost your brand image. This blog from Packman Packaging, India's top manufacturer of courier bags shares a few ways to customize your courier bags that could boost your brand image instantly.
Choose a size for the courier bag
Courier bags can be customized to any size of your preference. Decide about your product and its dimensions and Packman can help you decide the correct size and thickness of the polymer for your courier bag.
Select a background
Your bag might be transparent or of a colour that you select. Several brands prefer to use their patented colors on their courier bags.
Add Text
Adding text like 'Happy New Year' or a message from the company's CEO about the brand values could add a unique touch to your poly mailer.
Artwork
This artwork might be something you created or can get done with Packman and its designing team.
Add other aspects
You can also customize your courier bag by including an outer pocket for tracking documents. Or if your product is fragile, protect it by including an Air Bubble layer within the bag.
Add security features
To make your courier bag Tamper proof, select the level of tampering that you will need. This could depend on your product and level of safety from theft and tampering you want for it.
Quantity
The minimum order quantity for custom poly mailers that you need to order. You can decide the number of bags your company will need depending on sale volumes.
Logo
A brand logo on the bag is not mandatory but highly recommended for definite reasons. It plays a pivotal role in establishing your brand presence, and also helps the customer in recalling the brand.
The last design
Once all the aspects are put together, designers will send you a digital rendition of how your bag will look. Once you approve this, the bag will be sent for printing.
In this age of e-commerce, courier bags have become a reflection of your brand. There are several different ways that a courier bag could be customized with your brand's name, logo, and other details that will support your brand stand out among its competitors.
If you are looking for top-quality courier bags or you have any questions about custom courier bags and mailers, please contact Packman anytime and we will be happy to assist you.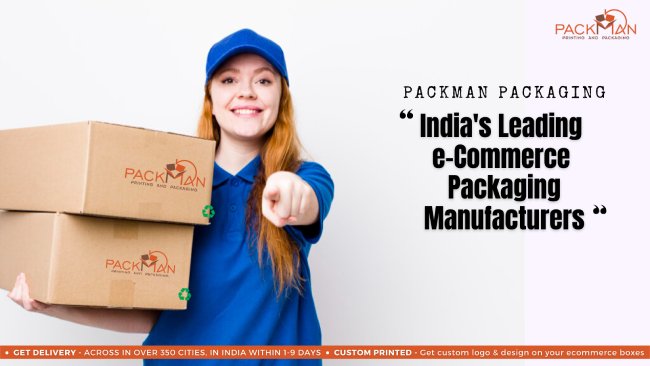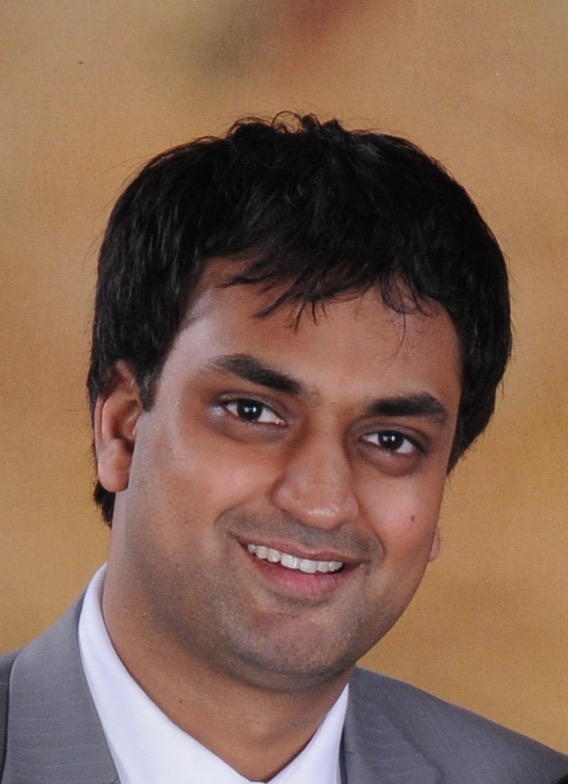 Mr. Gaurav Jalan is the Founder and Director of Packman Packaging, one of the largest Indian packaging company that has been serving some of the world's eminent technology, pharmaceutical, retail, fast-moving consumer goods, food, courier, publication, Jewellery, fashion, e-commerce organizations for the past 30 years.
A brilliant academic, a good graphic designer and a graduate from India's top management institutes, Mr. Jalan is a visionary businessman and an eminent spokesperson on matters related to the Indian Packaging industry. Under the leadership of Mr Gaurav Jalan, Packman.co.in (Packman's official website) became India's first e-commerce store for packaging solutions in the year 2002 (5 years before Flipkart was launch).
Today, Packman Packaging manufactures more than one lakhs of corrugated rolls, corrugated boxes, high-quality bubble sheets, safety/courier bags and more from it state of art manufacturing unit, located in Delhi NCR region. The manufacturing unit uses advanced packaging machinery and printing technology that ensures Packman's customers get fast and efficient delivery, high-quality brand representation through their product packaging.
Packman Packaging Top Offerings
Custom Corrugated Boxes – Packman Packaging is one of the largest manufacturers of 3 ply corrugated boxes in India, 5 ply corrugated boxes, and 7 ply corrugated boxes along with corrugated rolls in India. At Packman's online store you can customize (with your logo, graphics, shipping instruction) and buy corrugated boxes at the Best Manufacturer Rates and at Best Quality, Get PAN India Delivery, Free Shipment, Discounts on Bulk orders
Tamper Proof Courier Bags – You can buy Tamper Proof 60 Microns Security Courier Bags and 50 microns security at the Best Manufacturer Rates and at Best Quality, Get PAN India Delivery, Free Shipment, Discounts on Bulk Orders.
Stand Up Pouches – You can buy all kinds of customized and non-customized Stand-Up Pouches at the best wholesaler Rates and at the Best Qualities. Some of best seller stand up pouches at Packman store are:
Transparent Pouches with Zip Lock
Kraft Finish Stand Up Pouches with Zip Lock
Custom Printed Stand Up Pouches
Oval Window Stand Up Pouches.
Silver Standup Pouches with Zip Lock
Stand Up Pouches with Nozzle for Handwash, Ketchup and for Food Paste packaging.