One word that describe cakes is heavenly.
With its creamy-dreamy icing enveloping a soft and delicately sweet cake, not to mention the several beautiful decorative elements added to them, they are simply irresistible.
But 1 wrong move and the entire heavenly creation could get ruined or worse, come tumbling down. Fortunately, we have got something to keep those cakes appearing pristine and protected, and that is the cake boxes.
Cake boxes might just look like ordinary cardboard boxes. But they can be much more and are vitally critical for cakes and pastries.
Through this blog, Mr. Gaurav Jalan, Founder, and Director of India's leading packaging manufacturer Packman Packaging Pvt Ltd talk about the significance and types of cake boxes.
The Significance of the Cake Box
While cake boxes can be plain and boring when compared to the tasty treats they hold inside, they are far from useless. Cake box and other bakery boxes lets:
· Keep cakes and pastries fresh and protected: The last thing you will want is a fly landing unceremoniously on your freshly frosted cake. Cake boxes do the vital job of protecting your cake from outside factors (like bugs, dust, and impatient little fingers waiting to swipe that icing), thereby keeping it fresh, looking good and tasting good.
· Makes cake and pastry buying and delivery a lot easier and more convenient: Imagine how hard it would be if all you had was only an aluminum foil or plastic wrap to carry your cake. Cake boxes make buying and transporting your cakes and other pastries a lot easier and more convenient. With these boxes, you can easily bring cakes and pastries to any event or location, and keep them in the top condition.
· Can act as gift boxes: Alongside the addition of a colorful bow, decorative ribbons, and a gift card, your cake instantly changes into a special gift inside its box.
· Can help with branding: Cake boxes can be helpful in promoting your brand by sporting your logo, or a bright cooler or eye-catching design matching with your brand.
Now you see, the cardboard cake box can do a lot more, and there are various types that you can opt from.
Types of Cake Boxes
Cake boxes can be available in different styles and sizes. Here are the most common types:
·         Fully-Enclosed Cardboard Cake Box: This is perhaps the most common type of cake box. These boxes can be made of brown cardboard or white milk board, mostly with a glossy exterior finish and a matte interior finish. Few can have separate lids while others having a flip lid that is joined to the rest of the box. They come in a range of sizes to suit simply about any size and shape of the cake, and can also be utilized for pies and cookie cakes.
· Window Patisserie Box: A window patisserie box is a kind of box having a clear plastic 'window' on top of the lid where you can clearly see what is inside the box. These boxes are great for cakes that bear a special message or decoration on top that one would like to feature. They provide people a mouthwatering preview of the sweet treat they are about to get. They provide good visibility, presentation, and visual impact. And because they are available in all shapes and sizes, they can also be used for cookies, cupcakes, muffins, brownies, and other pastries.
·         Cupcake Box with Window: A lot like the window patisserie box, this cupcake window box has a 'window' on its lid through which one can see the contents of the box. This box, however, has an insert designed especially, for cupcakes. The inserts make sure that the delicate cupcake icing is not damaged while loading or unloading the cupcakes from the box, and also keeps the cupcakes intact while in transport. These boxes are made specifically for cupcakes, but they can be also be used for muffins as well.
Wondering where to buy cake boxes from? Look no further than Packman Packaging's Cake Boxes. Packman Packaging supply all kinds of cake boxes, cupcake boxes, of all shapes and sizes. If you currently own a pastry shop or bakery in India, you could get a great deal by purchasing cake boxes wholesale from Packman.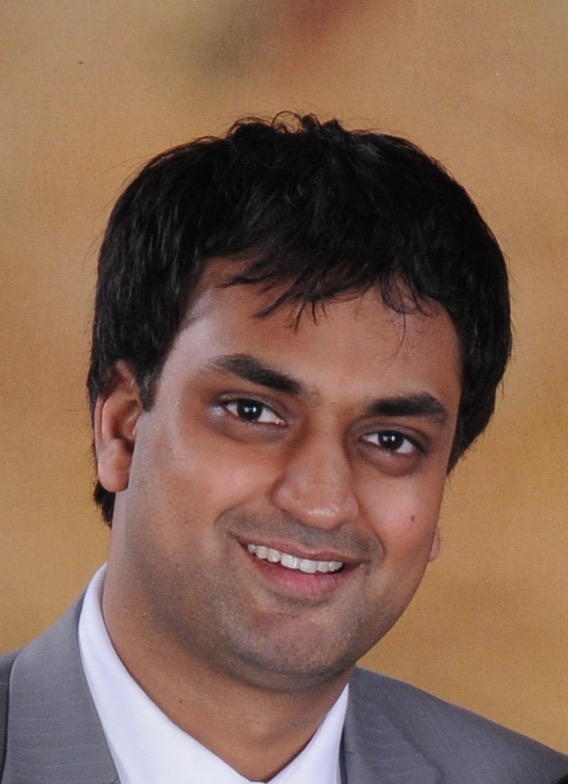 Mr. Gaurav Jalan is the Founder and Director of Packman Packaging, one of the largest Indian packaging company that has been serving some of the world's eminent technology, pharmaceutical, retail, fast-moving consumer goods, food, courier, publication, Jewellery, fashion, e-commerce organizations for the past 30 years.
A brilliant academic, a good graphic designer and a graduate from India's top management institutes, Mr. Jalan is a visionary businessman and an eminent spokesperson on matters related to the Indian Packaging industry. Under the leadership of Mr Gaurav Jalan, Packman.co.in (Packman's official website) became India's first e-commerce store for packaging solutions in the year 2002 (5 years before Flipkart was launch).
Today, Packman Packaging manufactures more than one lakhs of corrugated rolls, corrugated boxes, high-quality bubble sheets, safety/courier bags and more from it state of art manufacturing unit, located in Delhi NCR region. The manufacturing unit uses advanced packaging machinery and printing technology that ensures Packman's customers get fast and efficient delivery, high-quality brand representation through their product packaging.
Packman Packaging Top Offerings
Custom Corrugated Boxes – Packman Packaging is one of the largest manufacturers of 3 ply corrugated boxes in India, 5 ply corrugated boxes, and 7 ply corrugated boxes along with corrugated rolls in India. At Packman's online store you can customize (with your logo, graphics, shipping instruction) and buy corrugated boxes at the Best Manufacturer Rates and at Best Quality, Get PAN India Delivery, Free Shipment, Discounts on Bulk orders
Tamper Proof Courier Bags – You can buy Tamper Proof 60 Microns Security Courier Bags and 50 microns security at the Best Manufacturer Rates and at Best Quality, Get PAN India Delivery, Free Shipment, Discounts on Bulk Orders.
Stand Up Pouches – You can buy all kinds of customized and non-customized Stand-Up Pouches at the best wholesaler Rates and at the Best Qualities. Some of best seller stand up pouches at Packman store are:
Transparent Pouches with Zip Lock
Kraft Finish Stand Up Pouches with Zip Lock
Custom Printed Stand Up Pouches
Oval Window Stand Up Pouches.
Silver Standup Pouches with Zip Lock
Stand Up Pouches with Nozzle for Handwash, Ketchup and for Food Paste packaging.