Do you know the latest trend in the beauty industry? Here's a hint – it is not microbiome skincare, make-believe make-up, fluorescent creases, or smoky eyes. In fact, it has hardly anything to do with "beauty" at all. We are talking about the big jump cosmetic brands have made to make their packaging sustainable and eco-friendly. As eco-conscious buyers expect to see green everywhere -from ingredients to the process to packaging, packaging manufacturers are coming up with innovative solutions.
The Need of the Hour is Green Packaging
Before it is discussed further, why the green packaging is need of the hour? As per the data published by Zero Waste Week, the cosmetic industry is generating over 120 plus billion units of packaging each year and that, by no means, is a small number. As plastic takes more than a thousand years to decompose, it is vital to reduce, if not totally eliminate, this massive landfill. Some studies also indicate that nearly 62% of consumers prefer brands that use eco-friendly packaging and what is more, they do not mind paying a few extra money to steer clear of plastic.
In this blog, Mr. Gaurav Jalan, Founder and Director of Packman Packaging Pvt Ltd, which is Delhi's top packaging company talks about top innovative and eco-friendly packaging trends in the beauty industry.
Eco-Friendly Containers
As several personal care products are water-based and need leak-proof containers, cosmetic companies have long been depending on plastic. However, they are now gradually transitioning into sustainable options that are either biodegradable or recyclable. Topping this list is completely recyclable glass and metal containers which are followed by paper, silicon, and bamboo. Post-Consumer Resin (PCR) is also being used as a sustainable option for plastic containers.
Solid Counterpart to Liquid Products
As part of getting the act together, several brands are providing solid equivalents to liquid products in the form of bars. Right from shampoo, conditioners, and toothpaste, face wash, moisturizer, facial scrub, sunscreens, and a wide range of cosmetic and personal care products now come in the form of bars, which considerably lowers the use of plastic. And that is indeed a solid solution to the plastic problems.
Zero Waste Packaging
The beauty industry is moving towards the mission to save the earth by doing away with excess packaging. Apart from using biodegradable materials such as paper, clothes, and plant-based wraps, they also say no to external packaging wherever possible, no bubble wraps, no cellophane boxes, and no other fancy wrappings. Some labels have gone a step ahead by introducing products wrapped with seed-embedded papers on which customers can plant to grow vegetables. A product that continues being workable even after use.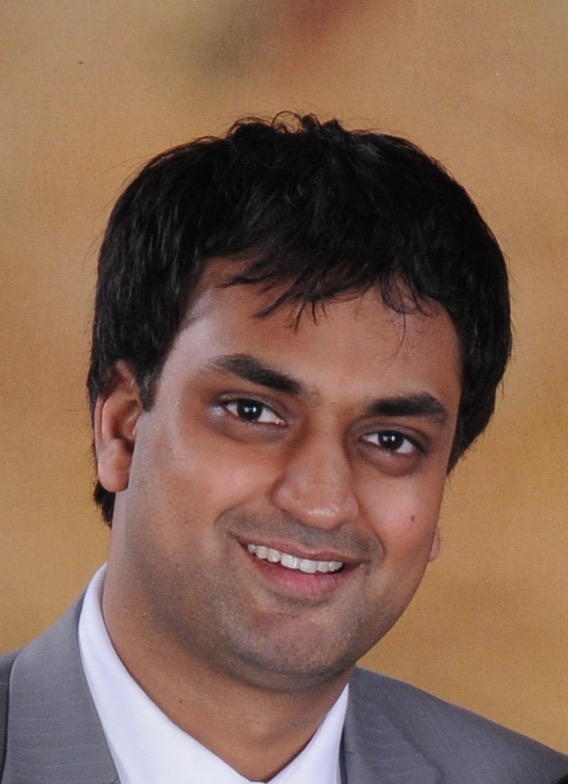 Mr. Gaurav Jalan is the Founder and Director of Packman Packaging, one of the largest Indian packaging company that has been serving some of the world's eminent technology, pharmaceutical, retail, fast-moving consumer goods, food, courier, publication, Jewellery, fashion, e-commerce organizations for the past 30 years.
A brilliant academic, a good graphic designer and a graduate from India's top management institutes, Mr. Jalan is a visionary businessman and an eminent spokesperson on matters related to the Indian Packaging industry. Under the leadership of Mr Gaurav Jalan, Packman.co.in (Packman's official website) became India's first e-commerce store for packaging solutions in the year 2002 (5 years before Flipkart was launch).
Today, Packman Packaging manufactures more than one lakhs of corrugated rolls, corrugated boxes, high-quality bubble sheets, safety/courier bags and more from it state of art manufacturing unit, located in Delhi NCR region. The manufacturing unit uses advanced packaging machinery and printing technology that ensures Packman's customers get fast and efficient delivery, high-quality brand representation through their product packaging.
Packman Packaging Top Offerings
Custom Corrugated Boxes – Packman Packaging is one of the largest manufacturers of 3 ply corrugated boxes in India, 5 ply corrugated boxes, and 7 ply corrugated boxes along with corrugated rolls in India. At Packman's online store you can customize (with your logo, graphics, shipping instruction) and buy corrugated boxes at the Best Manufacturer Rates and at Best Quality, Get PAN India Delivery, Free Shipment, Discounts on Bulk orders
Tamper Proof Courier Bags – You can buy Tamper Proof 60 Microns Security Courier Bags and 50 microns security at the Best Manufacturer Rates and at Best Quality, Get PAN India Delivery, Free Shipment, Discounts on Bulk Orders.
Stand Up Pouches – You can buy all kinds of customized and non-customized Stand-Up Pouches at the best wholesaler Rates and at the Best Qualities. Some of best seller stand up pouches at Packman store are:
Transparent Pouches with Zip Lock
Kraft Finish Stand Up Pouches with Zip Lock
Custom Printed Stand Up Pouches
Oval Window Stand Up Pouches.
Silver Standup Pouches with Zip Lock
Stand Up Pouches with Nozzle for Handwash, Ketchup and for Food Paste packaging.