When one think about sustainable packaging solutions for their product, pouches will come to your mind. Pouches excel through their top flexibility and safety. They need very little material and are unbreakable. Thanks to their great protective properties, pouch packaging retains product quality on a top-level and ensures a long shelf life. Pouches combine product safety, consumer-friendliness, and sustainability.
In this blog Mr. Gaurav Jalan, Founder and Director of India's leading food packaging company Packman Packaging Pvt Ltd talks that pouches are the future's packaging solution.
Its Lightweight
These pouches weigh up to 80% less than other forms of packaging, for instance, only 1/5th of a comparable PET bottle. Pouches take less material than other packaging types, it makes them the ideal lightweight solution.
Top Product Safety
Pouches are quite resilient. This supports reducing product losses during transportation and storage when compared to glass packaging which can easily break or cans that can burst during the process. Thanks to the good barrier properties, pouch packaging guarantees a longer product shelf life as well.
Less Emission of Carbon Dioxide
Pouches need fewer materials per packaged product. In stand-up pouches, more than 90% of the product volume is made up of the content. So, more product is transported rather than packaging material. In this manner, pouch packaging decreases CO2 emissions. For instance: glass bottles, including the transport of empty ones, account on average for 50-60% of the truckload volume the figure for stand-up pouch packaging is merely 6.1%.
Consumer Friendly
Pouches are quite flexible and therefore pleasant and easy to handle. They are unbreakable and provides a high level of product protection. Products packed in pouches are thus, very convenient to use on-the-move and out-of-home.
Lesser Food and Packaging Waste
A longer shelf life also means a reduction in food waste. Besides this, you can almost fully empty the pouch, unlike several other packaging types. The result is a further decrease in food waste. Because of the low use of materials, the amount of packaging waste, made by pouches, is also minimal. When disposed of, pouches yield less waste than compared to other types of packaging.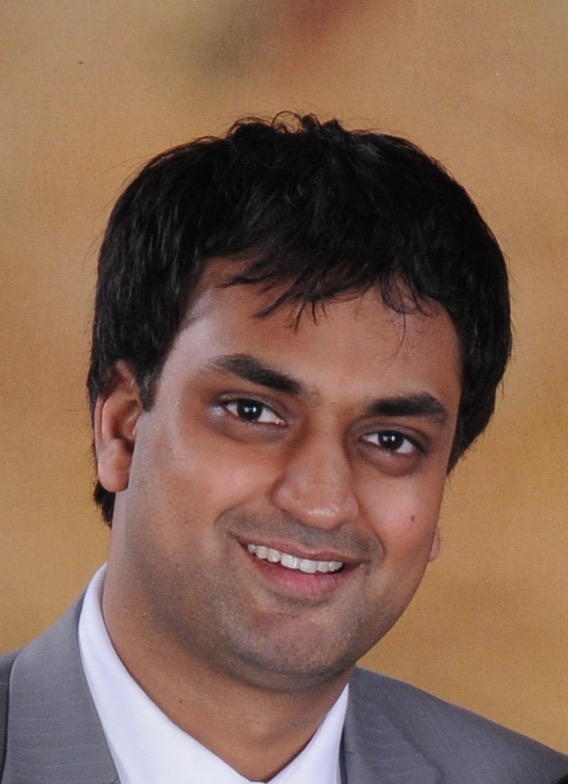 Mr. Gaurav Jalan is the Founder and Director of Packman Packaging, one of the largest Indian packaging company that has been serving some of the world's eminent technology, pharmaceutical, retail, fast-moving consumer goods, food, courier, publication, Jewellery, fashion, e-commerce organizations for the past 30 years.
A brilliant academic, a good graphic designer and a graduate from India's top management institutes, Mr. Jalan is a visionary businessman and an eminent spokesperson on matters related to the Indian Packaging industry. Under the leadership of Mr Gaurav Jalan, Packman.co.in (Packman's official website) became India's first e-commerce store for packaging solutions in the year 2002 (5 years before Flipkart was launch).
Today, Packman Packaging manufactures more than one lakhs of corrugated rolls, corrugated boxes, high-quality bubble sheets, safety/courier bags and more from it state of art manufacturing unit, located in Delhi NCR region. The manufacturing unit uses advanced packaging machinery and printing technology that ensures Packman's customers get fast and efficient delivery, high-quality brand representation through their product packaging.
Packman Packaging Top Offerings
Custom Corrugated Boxes – Packman Packaging is one of the largest manufacturers of 3 ply corrugated boxes in India, 5 ply corrugated boxes, and 7 ply corrugated boxes along with corrugated rolls in India. At Packman's online store you can customize (with your logo, graphics, shipping instruction) and buy corrugated boxes at the Best Manufacturer Rates and at Best Quality, Get PAN India Delivery, Free Shipment, Discounts on Bulk orders
Tamper Proof Courier Bags – You can buy Tamper Proof 60 Microns Security Courier Bags and 50 microns security at the Best Manufacturer Rates and at Best Quality, Get PAN India Delivery, Free Shipment, Discounts on Bulk Orders.
Stand Up Pouches – You can buy all kinds of customized and non-customized Stand-Up Pouches at the best wholesaler Rates and at the Best Qualities. Some of best seller stand up pouches at Packman store are: