In this era of constant competition and countless choices, making your brand visible is one of the biggest challenges today. Every brand wants to leave an indelible impression on the minds of consumers. The ultimate aim is to attract more and more customers and increase customer retention. From package design to a perfect finish, it is important to make the right choice for your brand. Whether your product needs a lamination or varnish finish, let's find out more about these two types and their differences from India's leading custom packaging manufacturers Packman Packaging Pvt. Ltd.
Why are packaging finishes important?
Packaging finishes are mainly used to protect the ink from being exposed to moisture, scratches, dirt, and fingerprints. There are different types of packaging finishes. However, this article will highlight the differences between the two most commonly used packaging finishes, viz; lamination and varnish.
What is Lamination?
Lamination aka foil or film is an ultra-thin layer of plastic film applied to the surface of paper or corrugated material after printing. It adds to the beauty of the packaging besides offering protection against moisture, fingerprints, and smudges, stains and spills, or any other contaminants. Lamination can be of various types viz; matte, glossy, soft touch, and scuff-proof.
What is Varnish Coating?
When you want your product packaging to look more attractive and last longer, varnish coating might be the answer. It is a type of transparent coating that is applied to a printed sheet. It is a clear ink that can be dull, satin, matte, or glossy.
Lamination Vs Varnish—The difference
While both laminates and varnishes offer protection and enhance the beauty of the product packaging, there are a few differences between the two types of finishes.
While Laminate or lamination is an ultra-thin layer of plastic film that sticks to the top of the label, the varnish is a transparent, hard, protective finish or film that's applied to the packaging material.
Lamination offers extra layers of protection which is apt for packaging bottles that are exposed to harsh environmental conditions. Varnish on the other hand offers less protection to the printed material. In the case of flexible packaging, lamination is often used to combine a plastic film with another film, paper, or foil.
Lamination is more durable than varnishes. Unlike varnishes which offer protection against scuffs and abrasions only, lamination can also withstand moisture, chemicals, and harsh environments. Lamination protects the material from cracks and creases and is perfect for paper bags or paper boxes, especially ivory paper(SBS) and art paper.
Lamination is costlier than varnish as it is more durable and offers better protection than varnish. The unit price of varnish is lower than lamination. However, if your organization has a low budget, then consider varnish finishing instead of lamination.
A varnish can be applied either to the entire surface of the printed material or simply to certain sections of the packaging design as a spot varnish that enhances the look of the design. In contrast, a laminate must always be applied over the entire surface of the printed material.
Lamination is non-biodegradable and not 100% recyclable hence it does not fulfill your sustainable packaging needs. Varnish, on the other hand, is recyclable. In fact, UV varnishes and coatings that do not release toxic volatile organic compounds (VOCs) reduce air pollution.
Laminates are water resistant as the materials used in them are PE, PET, and BOPP which are impermeable to water. This not only increases the shelf life of product packaging but also maintains the quality of artwork designs. Varnish in contrast is not water-resistant. Thus, lamination is ideal for packaging flowers and other items that come in frequent contact with water.
Laminations are ideal for packaging of personal care products, or food and beverage that need protection from moisture. Varnishes are suitable for high-textured labeling on premium beverages or for sustainable packaging. Gloss varnish is ideal for labels of vitamins, squeezable containers, etc.
Now that you know the differences between the two types of packaging finish, it will be easier for you to decide whether you want a lamination or a varnish finish for your product packaging. We hope this article will help you make the right choice for your brand.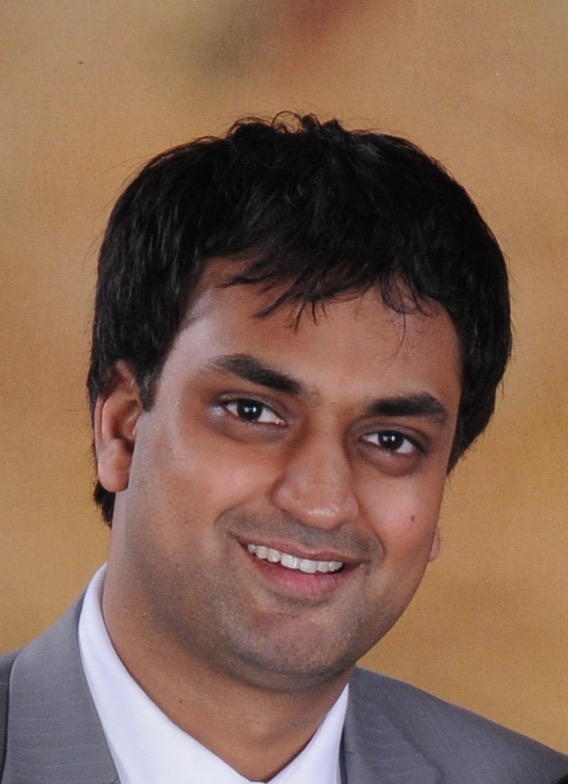 Mr. Gaurav Jalan is the Founder and Director of Packman Packaging, one of the largest Indian packaging company that has been serving some of the world's eminent technology, pharmaceutical, retail, fast-moving consumer goods, food, courier, publication, Jewellery, fashion, e-commerce organizations for the past 30 years.
A brilliant academic, a good graphic designer and a graduate from India's top management institutes, Mr. Jalan is a visionary businessman and an eminent spokesperson on matters related to the Indian Packaging industry. Under the leadership of Mr Gaurav Jalan, Packman.co.in (Packman's official website) became India's first e-commerce store for packaging solutions in the year 2002 (5 years before Flipkart was launch).
Today, Packman Packaging manufactures more than one lakhs of corrugated rolls, corrugated boxes, high-quality bubble sheets, safety/courier bags and more from it state of art manufacturing unit, located in Delhi NCR region. The manufacturing unit uses advanced packaging machinery and printing technology that ensures Packman's customers get fast and efficient delivery, high-quality brand representation through their product packaging.
Packman Packaging Top Offerings
Custom Corrugated Boxes – Packman Packaging is one of the largest manufacturers of 3 ply corrugated boxes in India, 5 ply corrugated boxes, and 7 ply corrugated boxes along with corrugated rolls in India. At Packman's online store you can customize (with your logo, graphics, shipping instruction) and buy corrugated boxes at the Best Manufacturer Rates and at Best Quality, Get PAN India Delivery, Free Shipment, Discounts on Bulk orders
Tamper Proof Courier Bags – You can buy Tamper Proof 60 Microns Security Courier Bags and 50 microns security at the Best Manufacturer Rates and at Best Quality, Get PAN India Delivery, Free Shipment, Discounts on Bulk Orders.
Stand Up Pouches – You can buy all kinds of customized and non-customized Stand-Up Pouches at the best wholesaler Rates and at the Best Qualities. Some of best seller stand up pouches at Packman store are:
Transparent Pouches with Zip Lock
Kraft Finish Stand Up Pouches with Zip Lock
Custom Printed Stand Up Pouches
Oval Window Stand Up Pouches.
Silver Standup Pouches with Zip Lock
Stand Up Pouches with Nozzle for Handwash, Ketchup and for Food Paste packaging.