In the growing food industry, the flexible pouches, particularly the stand-up pouches are arguably the fastest growing packaging formats across the globe for a good reason. This type of packaging is an instant hit with both customers as well as the manufacturers.
In this article, Mr. Gaurav Jalan,  Founder, and Director of India's leading packaging company, Packman  Packaging (also one of the largest stand up pouches supplier for food packaging in India) shares how the stand-up pouches are a gamechanger in the market.
Flexibility And Convenience
Today's on the move consumers prefer lightweight, no-nonsense snack packaging that can be easily moved as they go about their busy lives. For this reason, food packaging trends indicate that smaller, more compact package types are an instant hit, particularly when they feature recloseable options like zippers.
Reign Appeal
You cannot beat the premium appearance of a stand-up pouch. It stands upright unassisted, functioning as its own billboard and enticing customers with an attractive appearance that screams small-batch quality. Appreciated by marketing departments, Packman's stand-up pouches act as brand ambassador right on the store shelf. In the snack packaging industry where the flat, boring bags were the norm for several years, the stand-up pouch is a breath of fresh air.
Sustainability
Sustainable food packaging materials are no longer a good option, they're a demand. For various top snack brands, green packaging is becoming the standard. Per pouch costs for eco-friendly packaging has decreased as more companies enter the market, so the barrier to entry into this market is not as challenging as before.
Try Me Sizes
Today's buyer has commitment issues when it comes to brands. With so many brand choices that just seem more of the same, today's shoppers are always looking forward to trying the next best thing. When products are offered in smaller try me sizes stand-up pouches, buyers can satisfy their curiosity without much of a hit to their wallet.
Freedom Of Filling And Sealing
Stand Up pouches mostly arrive at the production facility already fabricated. The snack manufacturer or packager then just has to fill and seal the pouches, which can be easily done with automated pouch packing machines. This kind of packaging machine is easy to use, quick to change over to various bag sizes and creates a minimal amount of waste. It's no surprise why the premade pouch filling and sealing machine is experiencing an increase in demand.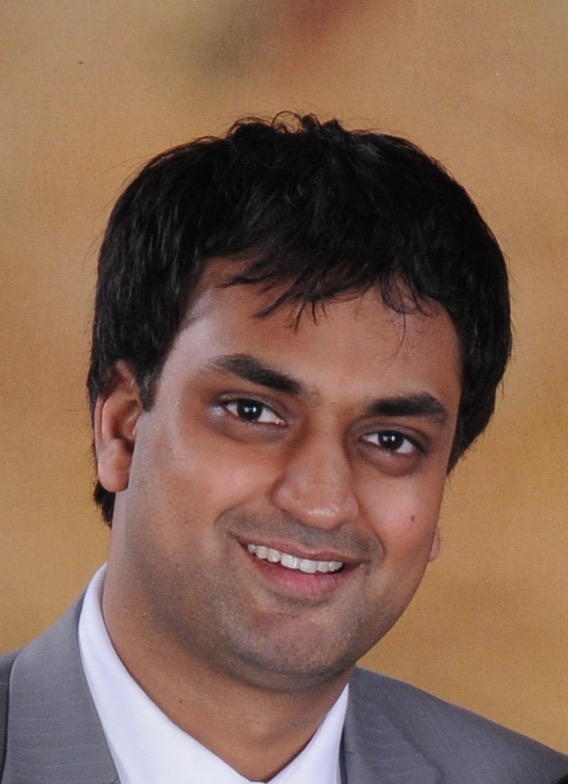 Mr. Gaurav Jalan is the Founder and Director of Packman Packaging, one of the largest Indian packaging company that has been serving some of the world's eminent technology, pharmaceutical, retail, fast-moving consumer goods, food, courier, publication, Jewellery, fashion, e-commerce organizations for the past 30 years.
A brilliant academic, a good graphic designer and a graduate from India's top management institutes, Mr. Jalan is a visionary businessman and an eminent spokesperson on matters related to the Indian Packaging industry.  He has witnessed and as well as participated in the growth process of India's packaging industry's that was few billions dollar market in 2010, grew into USD 31 billion in 2015 and is expected to turn$72 billion by 2020.
Under the leadership of Mr Gaurav Jalan, Packman.co.in (Packman's official website) became India's first e-commerce store for packaging solutions in the year 2002 (5 years before Flipkart was launch).
In years 2003-2005, when the majority of Indian packaging companies were primarily focused on their revenue and operations, Packman under Mr Jalan's leadership has started using eco-friendly and recycled packaging raw materials.
Today, Packman Packaging manufactures more than one lakhs of corrugated rolls, corrugated boxes, high quality bubble sheets, safety/courier bags and more from it state of art manufacturing unit, located in Delhi NCR region. The manufacturing unit uses some of the world's most advanced packaging material manufacturing machinery with world's best printing technology that ensures Packman's customers get fast and efficient delivery, high-quality brand representation through their product packaging.