Packaging waste is mostly perceived by customers as a major issue in the retail industry. You must use packaging as efficiently as you can by balancing its use against the requirement to prevent product wastage. You must also begin to think distinctly about how your products could be delivered and used by customers, for instance, reusable delivery packaging, product refills, and a few more.
The most economically viable and environmentally-friendly method to deal with packaging waste is to avoid producing the waste in the first instance. If you can't fully eliminate the waste, you must reduce the amount you generate as much as possible, use packaging having recycled content, and design packaging so that it would be recycled and reused.
Packman Packaging India's top corrugated box manufacturer and packaging suppliers for e-commerce and retail businesses share ways to reduce packaging waste.
Select the right box for the purpose
The top way you can reduce packaging waste is to select the right packaging for the purpose in the first place. Certainly, you do not wish to scrimp on packaging excessively and risk having the products you are shipping damaged while in transit, but a bit smaller box could be used on several occasions, without risking the integrity of the item(s) inside.
It is a practice named 'right-sizing' – in short, averting oversized and unwarranted packaging for individual items. A box that is too large for a product will require packaging filler added to prevent the contents from being loose within, which incurs added costs and boosts packaging waste.
Use frustration-free packaging
A top e-commerce company during its 10th holiday season celebrated its frustration-free packaging. It was an initiative that helped save tons of packaging material and reduce 307 shipping boxes. The concept is plain, avoid plastic bindings, clamshell casings, and wire ties. This makes packages easy to open which goes a long way to save customers from "wrap rage". Besides saving the environment the companies are able to create better unboxing experiences.
Choose reusable delivery packaging
This goes automatically. All of the packaging ones is using needs to be reusable, if not recyclable. Consumers nowadays are not averse to reusing an item of packaging if they are able to – particularly if you have mentioned that what you have sent them can be reused. A small note in their order confirmation email, for instance, would suffice.
Blend your shipments
Customers several times order more than one product at a time. However, not every product boasts similar turnaround times when it comes to getting them delivered. To prevent customer dissatisfaction, orders are mostly sent out in more than a single shipment and that means added packaging.
An easy way to reduce the number of moments this happens is to provide your customers a shipping discount if they are interested to wait for all their items to be shipped together. Your business will also benefit as you will ultimately spend less amount on packaging and shipment and be able to realize a shipping discount yourself by blending products.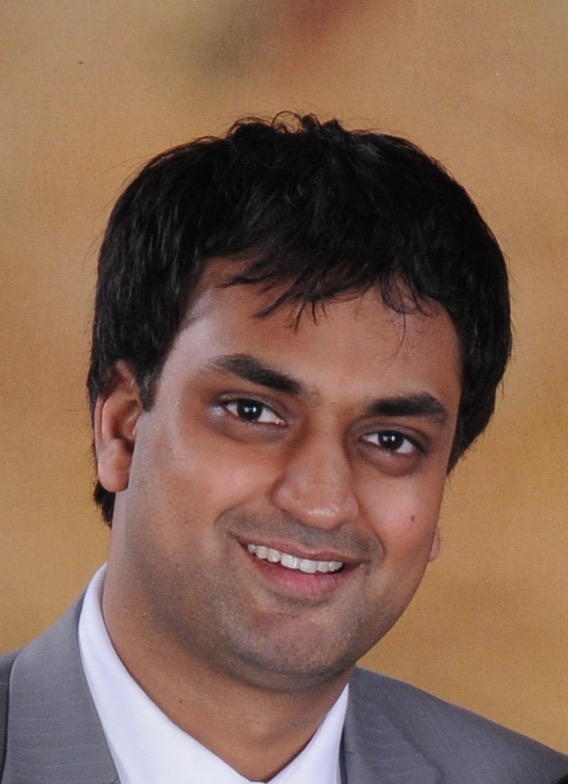 Mr. Gaurav Jalan is the Founder and Director of Packman Packaging, one of the largest Indian packaging company that has been serving some of the world's eminent technology, pharmaceutical, retail, fast-moving consumer goods, food, courier, publication, Jewellery, fashion, e-commerce organizations for the past 30 years.
A brilliant academic, a good graphic designer and a graduate from India's top management institutes, Mr. Jalan is a visionary businessman and an eminent spokesperson on matters related to the Indian Packaging industry. Under the leadership of Mr Gaurav Jalan, Packman.co.in (Packman's official website) became India's first e-commerce store for packaging solutions in the year 2002 (5 years before Flipkart was launch).
Today, Packman Packaging manufactures more than one lakhs of corrugated rolls, corrugated boxes, high-quality bubble sheets, safety/courier bags and more from it state of art manufacturing unit, located in Delhi NCR region. The manufacturing unit uses advanced packaging machinery and printing technology that ensures Packman's customers get fast and efficient delivery, high-quality brand representation through their product packaging.
Packman Packaging Top Offerings
Custom Corrugated Boxes – Packman Packaging is one of the largest manufacturers of 3 ply corrugated boxes in India, 5 ply corrugated boxes, and 7 ply corrugated boxes along with corrugated rolls in India. At Packman's online store you can customize (with your logo, graphics, shipping instruction) and buy corrugated boxes at the Best Manufacturer Rates and at Best Quality, Get PAN India Delivery, Free Shipment, Discounts on Bulk orders
Tamper Proof Courier Bags – You can buy Tamper Proof 60 Microns Security Courier Bags and 50 microns security at the Best Manufacturer Rates and at Best Quality, Get PAN India Delivery, Free Shipment, Discounts on Bulk Orders.
Stand Up Pouches – You can buy all kinds of customized and non-customized Stand-Up Pouches at the best wholesaler Rates and at the Best Qualities. Some of best seller stand up pouches at Packman store are: