One of the major things that can make a great product success and help boosts its brand value, is the correct packaging. At the same time, if it goes wrong, the consequences can prove to be detrimental to the brand. The ground reality is that the first impression actually matters. So, in order to choose the correct packaging and take your brand name to the next level, follow these tips:
The packaging supplies should offer convenience during travel
The type of packaging supplies you choose should be equipped to be moved from A to place B with the least amount of damage to the product. If the product that you need to send is fragile or bulky, the packaging materials should be strong enough to carry it. It is also said that the protective packaging costs are far less than the cost that goes into replacing damaged goods.
Also, it is recommended to use that type of packaging which stacks well. If your product is on the heavier side, you can use corrugated boxes as they provide great support. They are well crafted to minimize the effect of outer disturbances that the package might face during travel. This brings us to the next point.
Focus on the packaging material
You should not house your product in the incorrect packaging material when you have put in so
much hard work in crafting it. Know that there are different packaging materials available for different products. For instance, you should use corrugated boxes for shipping cartons, subscription boxes, e-commerce packages, produce etc. Hence, it is important to decide the correct packaging material type. Once you finalize the best packaging material type for your product, it will serve as the foundation of all your packaging decisions.
Size does matter
For instance, if your business produces four types of a single product, you can browse through at least two packaging sizes so as to accommodate all of the four products nicely. You won't require four different sizes and this, in turn, will be economical for your business. Apart from this, it will put your product forward as one that follows consistency, which in turn will strike the right chord with your customers. Apart from this, one thing to keep in mind is that customers would like some things in family sized packaging but some things packed separately according to the nature of items. That's because size matters to the customers.
Know your target audience
Besides the materials, budget and transportation, it is equally important to know your audience before choosing the type of packaging. Remember to keep them at the forefront of your packaging decisions.
If you ever disconnect with the packaging type you have chosen, it can confuse customers and make them lose trust in your brand. Therefore, in order to appeal to your customers, do some market research. This will help you only in deciding the packaging requirements according to transportation, budget and sustainability needs.
When it comes to packaging materials, there are many options available. You can review all these packaging supplies and options to see which type serves as a perfect fit for your product. After this, you will get to know which option you can actually go with while keeping in mind your key demographic.
In essence, you should pay attention to these little things to help you choose the correct packaging material for your products, and your audiences.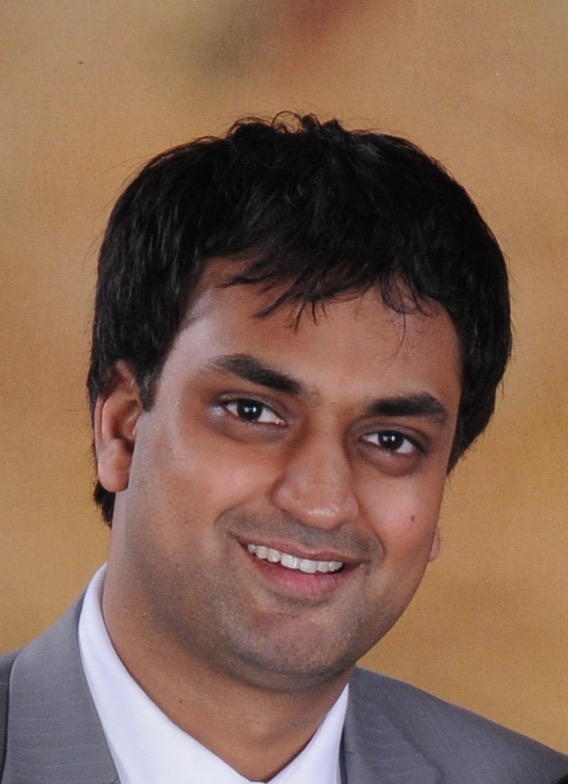 Mr. Gaurav Jalan is the Founder and Director of Packman Packaging, one of the largest Indian packaging company that has been serving some of the world's eminent technology, pharmaceutical, retail, fast-moving consumer goods, food, courier, publication, Jewellery, fashion, e-commerce organizations for the past 30 years.
A brilliant academic, a good graphic designer and a graduate from India's top management institutes, Mr. Jalan is a visionary businessman and an eminent spokesperson on matters related to the Indian Packaging industry. Under the leadership of Mr Gaurav Jalan, Packman.co.in (Packman's official website) became India's first e-commerce store for packaging solutions in the year 2002 (5 years before Flipkart was launch).
Today, Packman Packaging manufactures more than one lakhs of corrugated rolls, corrugated boxes, high-quality bubble sheets, safety/courier bags and more from it state of art manufacturing unit, located in Delhi NCR region. The manufacturing unit uses advanced packaging machinery and printing technology that ensures Packman's customers get fast and efficient delivery, high-quality brand representation through their product packaging.
Packman Packaging Top Offerings
Custom Corrugated Boxes – Packman Packaging is one of the largest manufacturers of 3 ply corrugated boxes in India, 5 ply corrugated boxes, and 7 ply corrugated boxes along with corrugated rolls in India. At Packman's online store you can customize (with your logo, graphics, shipping instruction) and buy corrugated boxes at the Best Manufacturer Rates and at Best Quality, Get PAN India Delivery, Free Shipment, Discounts on Bulk orders
Tamper Proof Courier Bags – You can buy Tamper Proof 60 Microns Security Courier Bags and 50 microns security at the Best Manufacturer Rates and at Best Quality, Get PAN India Delivery, Free Shipment, Discounts on Bulk Orders.
Stand Up Pouches – You can buy all kinds of customized and non-customized Stand-Up Pouches at the best wholesaler Rates and at the Best Qualities. Some of best seller stand up pouches at Packman store are:
Transparent Pouches with Zip Lock
Kraft Finish Stand Up Pouches with Zip Lock
Custom Printed Stand Up Pouches
Oval Window Stand Up Pouches.
Silver Standup Pouches with Zip Lock
Stand Up Pouches with Nozzle for Handwash, Ketchup and for Food Paste packaging.