When it comes to protective packaging for brand-new furniture, there are plenty of options out there. Opting the proper protective packaging for your furniture is going to make sure your shipments arrive in pristine condition without any damage. To help you plan your furniture packaging strategy, let's look at some of the options shared in this blog by Mr. Gaurav Jalan, Founder and Director of Packman Packaging Pvt Ltd India's top manufacturer of furniture packaging solutions, says you have the things that can ensure protecting your furniture on the go.
Heavy-Duty Corrugated Boxes
Big furniture ought to be protected, while in transit and a heavy-duty corrugated box is one of the best things to nail in your packaging strategy. The boxes are durable enough to secure larger items such as furniture. Begin your furniture packaging strategy having a heavy-duty corrugated box and then move forward from there. Make certain you select the proper size or customize your boxes to fit your furniture.
Water-Activated Tapes
For sealing the external side of your heavy-duty box, the water-activated tape is the way to go. This tape creates a strong bond for fibrous materials. There is also a reinforced sort of water-activated tape for an even stronger hold. Furniture could be quite heavy, so you need tapes to keep the box tightly sealed along with the transit.
Bubble Wraps and Foam
For smaller parts of your furniture, like the stands or doors, you can use bubble or foam packaging. These smaller components must be removed for easier shipping and kept in some sort of protective packaging prior to being thrown into the box. Bubble wraps could be used for more fragile products that require to be stored while foam sheeting could be used for products that are stackable inside the box. Styrofoam sheeting can also be utilized to line the interior of the box to prevent furniture from puncturing the cardboard and to add another protective layer.
Poly Furniture Covers
A furniture cover made out of plastic will prevent dust and moisture from damaging your product during transport. Items that could be stored for longer periods of time need to be given the added protection through a poly furniture cover. These covers are simple to apply and assists keep furniture clean until it reaches your customer's doorstep.
Stretch Wraps
Even though stretch wraps might not be the first packaging material that strikes your mind when dealing with furniture, it does have a usage. When you require shipping something having all the pieces together, such as the couch having the cushions intact, you can stretch and wrap the entire thing together. This prevents you from separating every cushion to protect the complete couch, you can easily stretch and wrap the cushions and the couch together for a tight seal.
We hope this blog has given you some ideas for safe furniture shipping solutions. There are plenty of protective packaging materials available online here at Packman Packaging, so contact us anytime. If you have further questions about protecting your furniture on the go, please contact us to get more information at +91 85120 14000.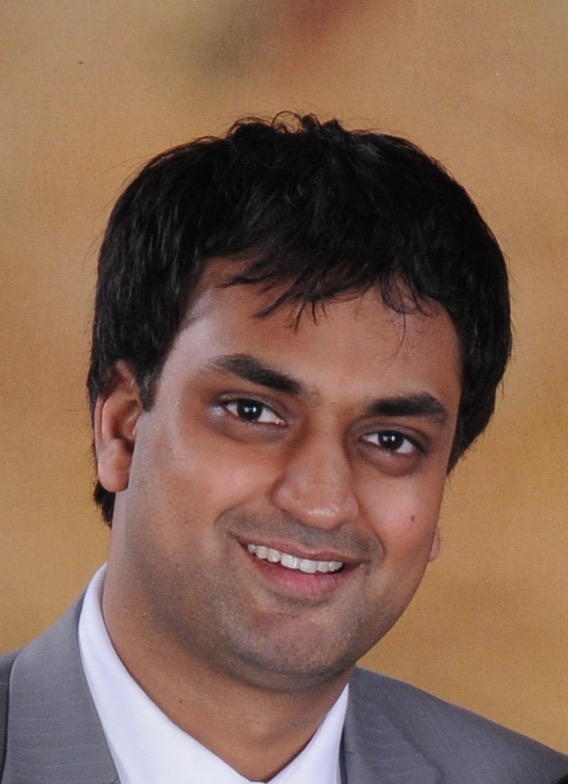 Mr. Gaurav Jalan is the Founder and Director of Packman Packaging, one of the largest Indian packaging company that has been serving some of the world's eminent technology, pharmaceutical, retail, fast-moving consumer goods, food, courier, publication, Jewellery, fashion, e-commerce organizations for the past 30 years.
A brilliant academic, a good graphic designer and a graduate from India's top management institutes, Mr. Jalan is a visionary businessman and an eminent spokesperson on matters related to the Indian Packaging industry. Under the leadership of Mr Gaurav Jalan, Packman.co.in (Packman's official website) became India's first e-commerce store for packaging solutions in the year 2002 (5 years before Flipkart was launch).
Today, Packman Packaging manufactures more than one lakhs of corrugated rolls, corrugated boxes, high-quality bubble sheets, safety/courier bags and more from it state of art manufacturing unit, located in Delhi NCR region. The manufacturing unit uses advanced packaging machinery and printing technology that ensures Packman's customers get fast and efficient delivery, high-quality brand representation through their product packaging.
Packman Packaging Top Offerings
Custom Corrugated Boxes – Packman Packaging is one of the largest manufacturers of 3 ply corrugated boxes in India, 5 ply corrugated boxes, and 7 ply corrugated boxes along with corrugated rolls in India. At Packman's online store you can customize (with your logo, graphics, shipping instruction) and buy corrugated boxes at the Best Manufacturer Rates and at Best Quality, Get PAN India Delivery, Free Shipment, Discounts on Bulk orders
Tamper Proof Courier Bags – You can buy Tamper Proof 60 Microns Security Courier Bags and 50 microns security at the Best Manufacturer Rates and at Best Quality, Get PAN India Delivery, Free Shipment, Discounts on Bulk Orders.
Stand Up Pouches – You can buy all kinds of customized and non-customized Stand-Up Pouches at the best wholesaler Rates and at the Best Qualities. Some of best seller stand up pouches at Packman store are: