As a seller or manufacturer of shirts and T-shirts, you should know the fact that because of the advent of several e-commerce companies, the game has changed completely. Buyers now besides looking for a good product, they also expect for great-looking packaging.
Nowadays the perception is if the packaging fails to attract the customer, then it automatically, kills the excitement related to the product that is inside the package. Irrespective of how good your product is. And same is the case with the trendy-looking custom T-shirt packaging too.
It hardly matters if the T-shirt-making company is a giant in its sector or it is simply a start-up. Grabbing your customer's attention is absolutely necessary and a good packaging helps one to achieve that.
Are you looking for certain tips on what to consider when designing custom packaging for your orders? You are in the right place. As this blog, by Mr. Gaurav Jalan, Founder, and Director of Packman Packaging India's leading manufacturer for packaging boxes for custom shirts and t-shirts.
Here, are some tips for making custom t-shirt packaging.
Think of how the Package will be Received
Most possibly, if you are shipping a package to anyone, it will be left on their doorstep. So you need to be thinking about what you can do to make the visual effect appealing while making certain that the box still sits finely on a front porch.
It would definitely be exciting to receive something packaged in an octagonal box, but what is your customer going to do with all of the cardboard, and would not it have been better to simply ship your goods in a bio-mailer? With packaging design, you have to think first and foremost about the needs of the person who will be receiving it.
In that process, think about what is going to be put on your package: you have to include space for shipping details, the label that gets stacked on to track the package, and perhaps a few more things such as (good day, fragile stickers!).
You need to make sure that you invest your design resources at the correct level is as essential as making sure your designs look good. It hardly matters if you have the most beautiful artwork on the box; it is guaranteed a shipping barcode and the shipping labels will cover up some of the best parts.
Keep it Realistic
This brings us to the realistic nature of your packaging. Every designer knows that, with design, there is always a tussle between form and function. The form is the aesthetic appeal of what one is creating, and function is how well it does its task.
Did the package arrive undamaged? That must be priority number one because let's accept it, the prettiest, most eye-appealing design in the world is not going to make up for the fact that the glassware you shipped was stomped to pieces because the delivery driver had to stack several other boxes on top of yours. So think regarding function first, form next.
If you can sneak in a cheeky small piece of design work that lends flair to your distinctive packaging, go for it! As a prime instance, a certain shoe brand has created a rectangular box that unfolds to have two smaller boxes linked— one for each shoe! If that is not the perfect balance of form and function then what is.
Over Designing Reduces Impact
This point is critical. You need to make an impact, but at times over-designing can end up damaging, not helping. You know you have done excessively when at the end of the day you look at the tissue wrapped around the custom t-shirt you have shipped, and have no idea what sort of brand you are.
Stick to strong visual factors that carry your message through, and use pieces of flair such as a wacky sticker or a cool postcard inside the package to accentuate your items. Over-designing is cluttered. While under-designing is boring. But the perfect design will be simply right.
Typography against Image-Based Design
On the design aspects, what are you going to use to represent your product? Some suggestions for keeping it simple: use typography to your advantage. Though not trying to say that imagery is quite the contrary, in fact! But the imagery is hard to get right. And when it comes to the recognition of your brand, keeping your logo front and center is important.
To proceed with, make certain your logo can translate well to black and white, as well as be comfortably readable at several sizes so that it can be used across mediums. For instance, printing it on your box and the wrapping, then emboss it on the letterhead that you will be using for a custom note thanking your customers. Remind them where this great product came from!
Using Color Effectively
Finally, let us speak a bit to color. As any good designer will tell you, the color could be tricky and doesn't always turn out exactly how you think. Take it from experts like Packman Packaging we print using a color-matching system that guarantees that the color you will use for your design is the exact color that gets a custom printed.
Besides, that you will typically be bounded in what colors you can use in your design, which makes them all the more vital to get right. Use colors that match your brand or promote your idea. Once you have drawn down your brand image, it's time to begin getting creative with your packaging designs, why not go using pastels for certain shipments or red, white, yellow, and green for your holiday ones?
Using color efficiently is a top way to impress customers and leave something a bit more exciting on their doorstep.
Overall, keep your custom t-shirt packaging simple, keep your logo front and center, and make certain you are thinking realistically. These tips must set you up well for your design and assist make sure that you are not cluttering your messaging by doing in excess.
With all of the packaging customization choices that exist these days, you have plenty to opt from. So while getting it correct can prove difficult, it will be all the more rewarding while you do.
Delivering Custom Packaging
If you are delivering orders at scale, you ought to have a reliable fulfillment partner. Packman Packaging helps multiple e-commerce brands and retailers of all sizes store inventory, kit orders, and ship items in custom branded boxes. Learn more about Packman Packaging if we are a good fit for your brand and requesting a pricing quote by calling us at 1800 270 7225 or WhatsApp on +91 85120 14000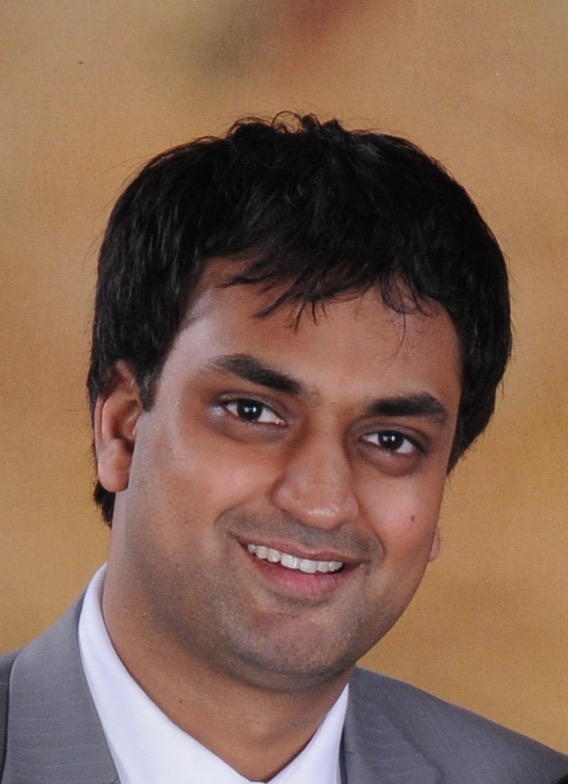 Mr. Gaurav Jalan is the Founder and Director of Packman Packaging, one of the largest Indian packaging company that has been serving some of the world's eminent technology, pharmaceutical, retail, fast-moving consumer goods, food, courier, publication, Jewellery, fashion, e-commerce organizations for the past 30 years.
A brilliant academic, a good graphic designer and a graduate from India's top management institutes, Mr. Jalan is a visionary businessman and an eminent spokesperson on matters related to the Indian Packaging industry. Under the leadership of Mr Gaurav Jalan, Packman.co.in (Packman's official website) became India's first e-commerce store for packaging solutions in the year 2002 (5 years before Flipkart was launch).
Today, Packman Packaging manufactures more than one lakhs of corrugated rolls, corrugated boxes, high-quality bubble sheets, safety/courier bags and more from it state of art manufacturing unit, located in Delhi NCR region. The manufacturing unit uses advanced packaging machinery and printing technology that ensures Packman's customers get fast and efficient delivery, high-quality brand representation through their product packaging.
Packman Packaging Top Offerings
Custom Corrugated Boxes – Packman Packaging is one of the largest manufacturers of 3 ply corrugated boxes in India, 5 ply corrugated boxes, and 7 ply corrugated boxes along with corrugated rolls in India. At Packman's online store you can customize (with your logo, graphics, shipping instruction) and buy corrugated boxes at the Best Manufacturer Rates and at Best Quality, Get PAN India Delivery, Free Shipment, Discounts on Bulk orders
Tamper Proof Courier Bags – You can buy Tamper Proof 60 Microns Security Courier Bags and 50 microns security at the Best Manufacturer Rates and at Best Quality, Get PAN India Delivery, Free Shipment, Discounts on Bulk Orders.
Stand Up Pouches – You can buy all kinds of customized and non-customized Stand-Up Pouches at the best wholesaler Rates and at the Best Qualities. Some of best seller stand up pouches at Packman store are: