The consumers are now more willing to go for an organic product, basically, an organic product is a thing that is chemical-free and stays in its natural form having all the necessary natural ingredients intact.
Mr. Jalan, says organic, preserving food is not sufficient. The box is the real marketing tool to persuade buyers to buy.
This blog by Mr. Gaurav Jalan, Founder, and Director of Packman Packaging Pvt Ltd India's top food packaging manufacturer guide you regarding the packaging so that your products always go straight to the cart.
Packaging and organic products, an important synergy. Organic is a trend that has become mainstream both in the short-chain, from which it began, and in the large-scale retail business. Step by step, it won the hearts and minds not only of environmentalists and supporters of eco-sustainable nutrition but also of common buyers. It is quite common to see small retail shops, organic supermarkets, and even dedicated departments in retail stores for organic products.
So, what are the packaging design tips to get straight to the heart (and cart) of the potential consumers?
1. As far as food is concerned, packaging needs to guarantee the correct preservation of the product. The size of the pack must not be too generous, so as not to let the inside hang loose, nor too narrow, because in handling it you might damage or crumble the contents.
Some prominent brands use a specific way for their product packaging, where the box is linear and low, and the depth is limited so that it holds and perfectly wraps the cookies inside, stopping them from moving.
2. Since, it is organic so even if it may seem obvious, one needs to use materials that are as natural, recyclable, and environment-friendly as possible. One would not be credible talking regarding nature and sustainability if you had polluting packaging or excessive waste.
Certain brands contain a basic cardboard box having reinforced flaps. It does not dirt, it does not pollute, nor it slips.
3. The key is simplicity. No glossy graphic finishes, difficult or baroque artwork, and futuristic technological solutions. Whenever feasible opt for solid cardboard, clear graphics, and relevant design in line with what you are trying to sell. It is not merely a purchase choice, but a declaration of intent with respect to the lifestyle.
4. Transparency, is an element that cannot be missed. Here it is referring to both the completeness of the product-related label and to the true possibility of peeking inside through an insert or a window that allows you to see what is in the package.
What about these slightly vintage boxes with a nice transparent viewing window that reveals the tasty mix of cereals and organic food which is inside? Nothing sells better than the truth, after all.
5. Say no to intense and bright colors. The tones need to be natural, soft, and not too contrasting or mixed together.
An instance is this infusion of green mallow whose box displays the colors of the flower petals and that of the leaves, which are diluted in the background. Realistic, soothing, pastel shades, anticipating the feeling of total refreshment given by the warm natural drink.
Are you looking to develop an optimized packaging for your organic products that will help you win more customers? Try the suggestions shared and see how it goes. Or call Packman Packaging today to avail the best quality of packaging for your organic food items.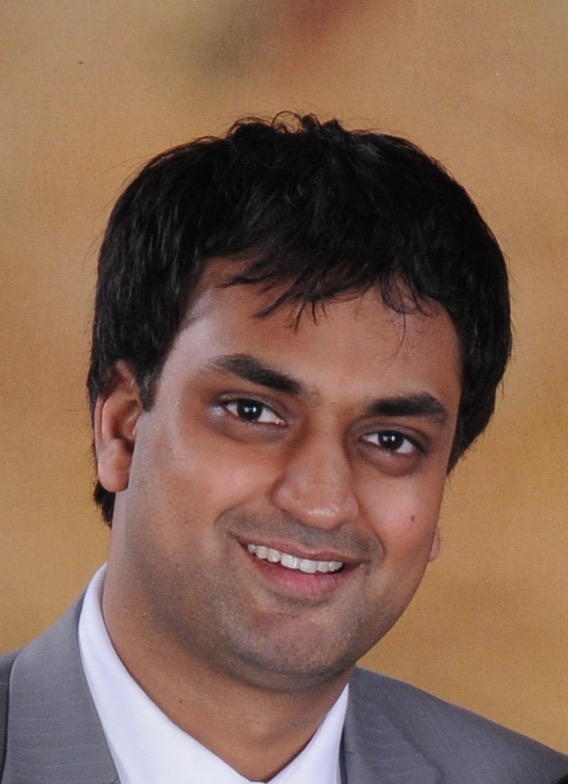 Mr. Gaurav Jalan is the Founder and Director of Packman Packaging, one of the largest Indian packaging company that has been serving some of the world's eminent technology, pharmaceutical, retail, fast-moving consumer goods, food, courier, publication, Jewellery, fashion, e-commerce organizations for the past 30 years.
A brilliant academic, a good graphic designer and a graduate from India's top management institutes, Mr. Jalan is a visionary businessman and an eminent spokesperson on matters related to the Indian Packaging industry. Under the leadership of Mr Gaurav Jalan, Packman.co.in (Packman's official website) became India's first e-commerce store for packaging solutions in the year 2002 (5 years before Flipkart was launch).
Today, Packman Packaging manufactures more than one lakhs of corrugated rolls, corrugated boxes, high-quality bubble sheets, safety/courier bags and more from it state of art manufacturing unit, located in Delhi NCR region. The manufacturing unit uses advanced packaging machinery and printing technology that ensures Packman's customers get fast and efficient delivery, high-quality brand representation through their product packaging.
Packman Packaging Top Offerings
Custom Corrugated Boxes – Packman Packaging is one of the largest manufacturers of 3 ply corrugated boxes in India, 5 ply corrugated boxes, and 7 ply corrugated boxes along with corrugated rolls in India. At Packman's online store you can customize (with your logo, graphics, shipping instruction) and buy corrugated boxes at the Best Manufacturer Rates and at Best Quality, Get PAN India Delivery, Free Shipment, Discounts on Bulk orders
Tamper Proof Courier Bags – You can buy Tamper Proof 60 Microns Security Courier Bags and 50 microns security at the Best Manufacturer Rates and at Best Quality, Get PAN India Delivery, Free Shipment, Discounts on Bulk Orders.
Stand Up Pouches – You can buy all kinds of customized and non-customized Stand-Up Pouches at the best wholesaler Rates and at the Best Qualities. Some of best seller stand up pouches at Packman store are: