Recent technological improvement has given rise to a lazy generation of millennials who demands everything delivered to their doorstep. And the food services industry is no different from this trend, and with the increase in popularity of food delivery services and increasing demand for fresh, healthier, and well-packaged food products, the food packaging businesses have been forced to innovate to meet those demands.
Here, Mr. Gaurav Jalan, Founder, and Director of Delhi based packaging firm Packman Packaging Pvt Ltd talks about food packaging trends to be seen in the coming future.
Go Green Culture
Environmental safety has become a huge concern today; due to which, there is an increasing pressure on the food packaging industry to make environmental sustainability an important cog of their packaging decisions and include the same as a part of their business culture. However, the big challenge here for food packing industry is the price involved. This has forced them to research and explore lightweight and mineral-filled products that are both economical and environment-friendly.
Polypropylene's Importance
In present times, polypropylene has displaced plastic packaging options because of the wide range of benefits it has to provide, like high resistance to heat, economical, sustainability attributes, and lightweight. Those advantages have made polypropylene an attractive choice for food packaging companies.
Transparent Packaging
Clear packaging is being linked with a good visual appeal in the current genre. Several food packaging companies are adapting to this trend because of the popularity it has gained among buyers. The common customer perception is that clarity in food packaging symbolizes ingredient wholesomeness, this, in turn, gives them the satisfaction of buying top quality products.
Eat On The Move
On the move or ready-to-eat packaging is now highly popular, particularly among the millennials. These buyers prefer to grab food on the move and seek resealable and re-heat able packaging, that would allow them to use the needed amount and save the rest for later without losing the freshness of the food. Food packaging establishments are looking at packaging alternatives that can significantly meet the demands of this segment.
Class Apart
The increasing competition has given rise to the requirement for creating a unique brand identity. Food packaging businesses are helping brands to achieve this through customization that separates them from their competitors on the store shelf. Customer brand loyalty and unique brand visibility are the end-results of customization.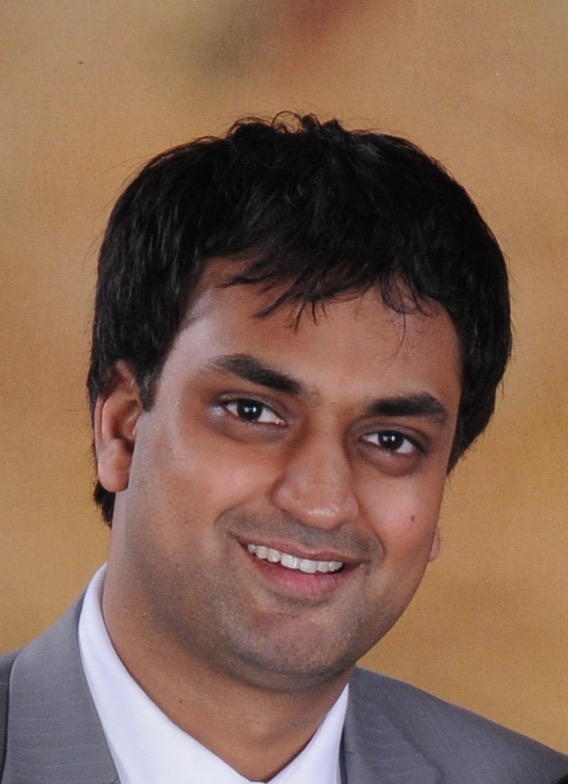 Mr. Gaurav Jalan is the Founder and Director of Packman Packaging, one of the largest Indian packaging company that has been serving some of the world's eminent technology, pharmaceutical, retail, fast-moving consumer goods, food, courier, publication, Jewellery, fashion, e-commerce organizations for the past 30 years.
A brilliant academic, a good graphic designer and a graduate from India's top management institutes, Mr. Jalan is a visionary businessman and an eminent spokesperson on matters related to the Indian Packaging industry. Under the leadership of Mr Gaurav Jalan, Packman.co.in (Packman's official website) became India's first e-commerce store for packaging solutions in the year 2002 (5 years before Flipkart was launch).
Today, Packman Packaging manufactures more than one lakhs of corrugated rolls, corrugated boxes, high-quality bubble sheets, safety/courier bags and more from it state of art manufacturing unit, located in Delhi NCR region. The manufacturing unit uses advanced packaging machinery and printing technology that ensures Packman's customers get fast and efficient delivery, high-quality brand representation through their product packaging.
Packman Packaging Top Offerings
Custom Corrugated Boxes – Packman Packaging is one of the largest manufacturers of 3 ply corrugated boxes in India, 5 ply corrugated boxes, and 7 ply corrugated boxes along with corrugated rolls in India. At Packman's online store you can customize (with your logo, graphics, shipping instruction) and buy corrugated boxes at the Best Manufacturer Rates and at Best Quality, Get PAN India Delivery, Free Shipment, Discounts on Bulk orders
Tamper Proof Courier Bags – You can buy Tamper Proof 60 Microns Security Courier Bags and 50 microns security at the Best Manufacturer Rates and at Best Quality, Get PAN India Delivery, Free Shipment, Discounts on Bulk Orders.
Stand Up Pouches – You can buy all kinds of customized and non-customized Stand-Up Pouches at the best wholesaler Rates and at the Best Qualities. Some of best seller stand up pouches at Packman store are:
Transparent Pouches with Zip Lock
Kraft Finish Stand Up Pouches with Zip Lock
Custom Printed Stand Up Pouches
Oval Window Stand Up Pouches.
Silver Standup Pouches with Zip Lock
Stand Up Pouches with Nozzle for Handwash, Ketchup and for Food Paste packaging.