The packaging of any product is a big deal for every brand, and small jewelry businesses are gradually embracing this trend. It is risky to ignore this side of the business because it assists mold your brand reputation. However, there are many small businesses that are ready to compromise on aesthetics to reduce business costs and in doing so, have compromised on brand reputation, self-sabotaged sales, and left a negative impact.
Today Mr. Gaurav Jalan, Founder, and Director of Packman Packaging Pvt Ltd, India's leading packaging company shares 3 jewelry packaging tips if you are an on-line seller.
Make Sure Your Jewelry Is Well Packaged By Investing In Top Packaging Materials
Investing in the best packaging materials is critical when packaging jewelry for transit. This is to make sure that your jewelry will reach safely to your buyer. The last thing you would want is to get notified by them showing you that the jewelry was damaged when it reached. This could cause big problems and would possibly result in the buyer asking for a refund or providing you a negative review.
To make sure your item is secured, consider think of the nature of your jewelry as some jewelry materials might require extra packaging than others. For example, beadworks and other lampwork jewelry pieces will require extra care when transported. Several small-business jewelry owners use bubble wraps or tissue paper while wrapping jewelry and then, placing it in zip locks or organza bags.
Provide A Glimpse Of Personalization
Personalization can brighten up the simplest jewelry boxes. Thus, ensure to add a sense of personal touch to brighten your customer's eyes. It is also a good way to establish familiarity with your brand and catch their attention. Buyers are quite likely to go for brands they are already familiar with so do not slack in this department.
There are various ways to use personalization in packaging. Make your brand distinct by ensuring a well-coordinated method. It means that the colors, fonts, shapes, and other attributes you used are matching with each other as it will give your packaging look well-thought and professional. Some jewelers depend on stylish typography to make their logo stand out while others use handwritten thank you notes. Hot foil stamping is another popular way used in packaging. Hot foil stamping is a printing method that uses metal dies, pressure, heat, and foil film, which creates a visually attractive presentation of your design or logo. One that can completely increase the luxury factor of your brand.
How Much Your Packaging Must Cost
Think about your packaging cost before you go bulk-purchasing packaging materials. Begin by asking for suggestions, recommendations, or pieces of information from other jewelers across jewelry forums and online stores. Once you gathered sufficient insights, continue by checking various jewelry packaging suppliers like Packman Packaging's Jewellery Boxes.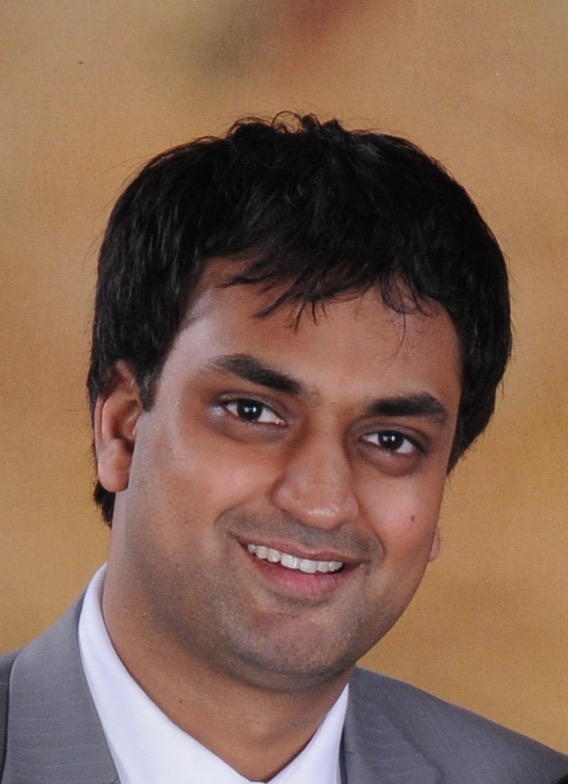 Mr. Gaurav Jalan is the Founder and Director of Packman Packaging, one of the largest Indian packaging company that has been serving some of the world's eminent technology, pharmaceutical, retail, fast-moving consumer goods, food, courier, publication, Jewellery, fashion, e-commerce organizations for the past 30 years.
A brilliant academic, a good graphic designer and a graduate from India's top management institutes, Mr. Jalan is a visionary businessman and an eminent spokesperson on matters related to the Indian Packaging industry. Under the leadership of Mr Gaurav Jalan, Packman.co.in (Packman's official website) became India's first e-commerce store for packaging solutions in the year 2002 (5 years before Flipkart was launch).
Today, Packman Packaging manufactures more than one lakhs of corrugated rolls, corrugated boxes, high-quality bubble sheets, safety/courier bags and more from it state of art manufacturing unit, located in Delhi NCR region. The manufacturing unit uses advanced packaging machinery and printing technology that ensures Packman's customers get fast and efficient delivery, high-quality brand representation through their product packaging.
Packman Packaging Top Offerings
Custom Corrugated Boxes – Packman Packaging is one of the largest manufacturers of 3 ply corrugated boxes in India, 5 ply corrugated boxes, and 7 ply corrugated boxes along with corrugated rolls in India. At Packman's online store you can customize (with your logo, graphics, shipping instruction) and buy corrugated boxes at the Best Manufacturer Rates and at Best Quality, Get PAN India Delivery, Free Shipment, Discounts on Bulk orders
Tamper Proof Courier Bags – You can buy Tamper Proof 60 Microns Security Courier Bags and 50 microns security at the Best Manufacturer Rates and at Best Quality, Get PAN India Delivery, Free Shipment, Discounts on Bulk Orders.
Stand Up Pouches – You can buy all kinds of customized and non-customized Stand-Up Pouches at the best wholesaler Rates and at the Best Qualities. Some of best seller stand up pouches at Packman store are:
Transparent Pouches with Zip Lock
Kraft Finish Stand Up Pouches with Zip Lock
Custom Printed Stand Up Pouches
Oval Window Stand Up Pouches.
Silver Standup Pouches with Zip Lock
Stand Up Pouches with Nozzle for Handwash, Ketchup and for Food Paste packaging.