During the times of the COVID-19 crisis, we have noticed how the messaging from several natural product organizations is evolving. It appears like a long time ago, though it is only been a few months that you were getting a plethora of messages saying we are here for you and we are in this together. This along with subjects about safe production and distribution. Safety messages are good to hear, but what can the smaller natural products businesses do to stay in front of its customer without appearing off as opportunistic in this unavoidable time?
In this blog, Mr. Gaurav Jalan, Founder, and Director of Packman Packaging Pvt Ltd which is India's top packaging manufacturing company shares some views on does one need to change its packaging design due to COVID-19.
Branding is Still Important
Ever than before, the actions taken by organizations are just as vital as the product itself. If you take the position that selling is helping then your act can even define your brand in a new perspective, and you will not be in exploiting the situation that everyone is facing. Now because of social media, you can stay in touch with your customers while stressing on health and wellness. Making communities that share their stories looks like a natural fit for businesses that supply organic personal care products, probiotic products that promote a healthy gut. Now, ever than before, is the time to remind your customers if your products are present online for home delivery. Social media is good for that. Many, online shopping sites are providing discounts and free shipping with a minimum order of a specific amount.
What is Regarding the Packaging?
Do you need to change your package design, or modify it, due to COVID-19? You do not necessarily want to make changes that will not outlast your current situation since it takes a huge amount of time for production to the shelf. Here are some things to consider:
Is your packaging promoting the health and safety benefits? If you are lacking in that aspect, by every means, time for an upgrade. Definitely, you have to stay within govt guidelines as to what claims you can make.
Is the product helpful? Bear in mind that buyers nowadays have a different mindset when going through the store or ordering and order products. They are eating food at home, less fast food and outside eating. They could be getting bored with what they are cooking and looking to change it. Is it obvious on your packaging the value your product provides to improve the repetitiveness of cooking at home so much?
If you make organic personal care products, do benefits obvious to your consumer? Terms such as soothing, restorative, relaxing, and stress relief could need to be highlighted during these difficult times. If you are not already on the packaging, then definitely on e-commerce websites.
Will this difficult time bring about lasting behaviors? Let us think that some popular food chains will not reopen. Or, eating out will return quite late. It may be the correct time for a line extension based on the research of the buyer's new needs. Like, including ingredients to make a bland dinner taste as awesome as your favorite restaurant meals.
If developing a line of restaurant-quality meals is an idea that works within your abilities, consider how it will be packed. A takeout container idea will most likely stand out on a grocery shelf.
Do you have an e-commerce structure? If you do not have, now is the time to do it. Ensure consumers can get your product straight from you if they cannot avail it on store shelves.
Be certain to produce high-quality visuals of your product that can be easily inserted along with emails you are sending to your customers, vendors, distributors, and owners of small goods service retailers. Have links to your products with all the relevant information, including selling points.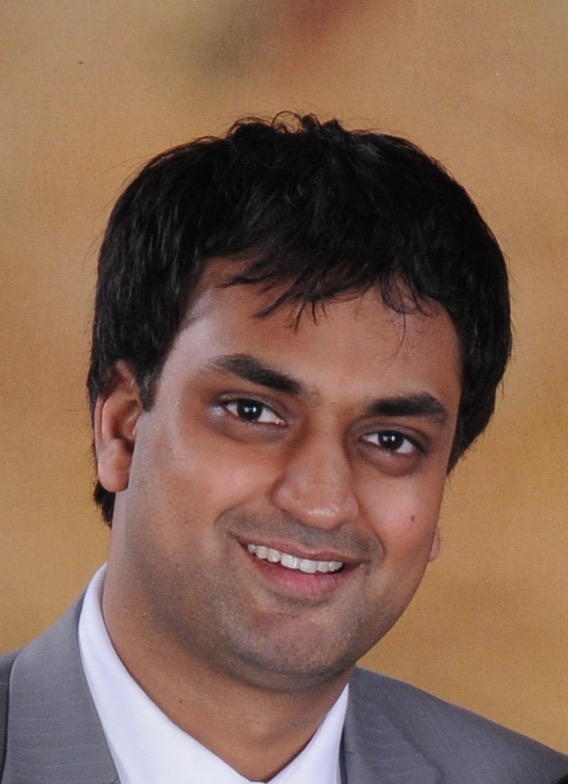 Mr. Gaurav Jalan is the Founder and Director of Packman Packaging, one of the largest Indian packaging company that has been serving some of the world's eminent technology, pharmaceutical, retail, fast-moving consumer goods, food, courier, publication, Jewellery, fashion, e-commerce organizations for the past 30 years.
A brilliant academic, a good graphic designer and a graduate from India's top management institutes, Mr. Jalan is a visionary businessman and an eminent spokesperson on matters related to the Indian Packaging industry. Under the leadership of Mr Gaurav Jalan, Packman.co.in (Packman's official website) became India's first e-commerce store for packaging solutions in the year 2002 (5 years before Flipkart was launch).
Today, Packman Packaging manufactures more than one lakhs of corrugated rolls, corrugated boxes, high-quality bubble sheets, safety/courier bags and more from it state of art manufacturing unit, located in Delhi NCR region. The manufacturing unit uses advanced packaging machinery and printing technology that ensures Packman's customers get fast and efficient delivery, high-quality brand representation through their product packaging.
Packman Packaging Top Offerings
Custom Corrugated Boxes – Packman Packaging is one of the largest manufacturers of 3 ply corrugated boxes in India, 5 ply corrugated boxes, and 7 ply corrugated boxes along with corrugated rolls in India. At Packman's online store you can customize (with your logo, graphics, shipping instruction) and buy corrugated boxes at the Best Manufacturer Rates and at Best Quality, Get PAN India Delivery, Free Shipment, Discounts on Bulk orders
Tamper Proof Courier Bags – You can buy Tamper Proof 60 Microns Security Courier Bags and 50 microns security at the Best Manufacturer Rates and at Best Quality, Get PAN India Delivery, Free Shipment, Discounts on Bulk Orders.
Stand Up Pouches – You can buy all kinds of customized and non-customized Stand-Up Pouches at the best wholesaler Rates and at the Best Qualities. Some of best seller stand up pouches at Packman store are:
Transparent Pouches with Zip Lock
Kraft Finish Stand Up Pouches with Zip Lock
Custom Printed Stand Up Pouches
Oval Window Stand Up Pouches.
Silver Standup Pouches with Zip Lock
Stand Up Pouches with Nozzle for Handwash, Ketchup and for Food Paste packaging.