Achieving a reduction of shipment expenses and to stop losses from product damage during transit, can play a major growth factor for an organization's profitability, credibility, and sustainability. And, utilization of custom shipping boxes can serve their purpose best in many ways.
Custom shipping boxes provide complete product protection and help reduce costs as they are not only sturdy and durable but also lightweight. It is said that effective packaging and printing can also reduce costs and help brands to save huge amounts of money. So, the question rises about the features of effective packaging that can help you to minimize your transportation costs.
In today's blog  Mr. Gaurav Jalan, Director of Packman Packaging, which is India's leading packaging solution provider, shares his insight on how good custom packaging ways.
Best fit Size:
Make sure you get involved with your packaging company and their packaging experts and designers help you to develop the best fit packaging for your product. Remember a loose fit packaging is neither safe during transport nor does it put a positive impression on customers.  Worst poor fit packaging may just increase its shipment weight and may result in damage chances during transport.
Lightweight
In modern-day business, hefty packages are not appreciated due to difficulties in handling and transportation. Heavy packaging containers occupy more space in the shipping carriers and cause more costs for brands and retailers. Thus check if your packaging company offers you the latest packaging material solutions like – bubble wraps, corrugated plastic boxes, rigid boxes, etc.
Printing Efficiencies:
Today, high printing quality on the packaging is essential for marketing and customer attraction purposes but it is also necessary for perfect handling and loading because any packaging solution without printed cautions and handling guidelines may cause huge losses to companies that ignore this aspect. That is not all, make sure your packaging company offers high-quality printing solutions for packaging that can endure rough handling, moisture, extreme weather and does not bloat or goes off easily.
The durability of packaging materials
Efficient packaging solutions are highly dependent on the quality of packaging materials used for packaging. Make sure you team up with your packaging company and develop the customized packaging for your product with the sturdiest and durable materials. That can ensure maximum damages protection against drops and impacts during transportation.
About Packman Packaging
Packman Packaging is one of India's largest manufacturers of corrugated boxes, corrugated rolls, bubble rolls, bubble pouches, courier bags, POD jackets, duct tapes, e-commerce shipping bags and more.
Packman Packaging's online eCommerce packaging supply store is a dedicated one-stop solution for every packaging need for every kind of customers.  Whether you are a startup or operating an online business that needs ongoing e-commerce package supplies or a manufacturer that ships products all over the world, Packman Packaging's online store can help you with your requirement of quality packaging material, printing customized logo on packages, and on-time delivery at your business address.
With PAN India delivery, customer helpline support, best discount offers, hassle-free product replacement and on-time delivery services, Packman Packaging store is India's first preference for online packaging purchases.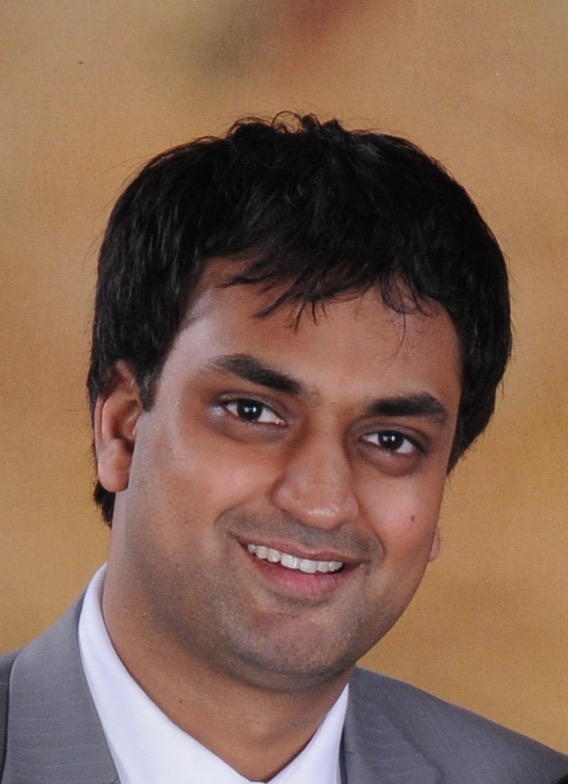 Mr. Gaurav Jalan is the Founder and Director of Packman Packaging, one of the largest Indian packaging company that has been serving some of the world's eminent technology, pharmaceutical, retail, fast-moving consumer goods, food, courier, publication, Jewellery, fashion, e-commerce organizations for the past 30 years.
A brilliant academic, a good graphic designer and a graduate from India's top management institutes, Mr. Jalan is a visionary businessman and an eminent spokesperson on matters related to the Indian Packaging industry.  He has witnessed and as well as participated in the growth process of India's packaging industry's that was few billions dollar market in 2010, grew into USD 31 billion in 2015 and is expected to turn$72 billion by 2020.
Under the leadership of Mr Gaurav Jalan, Packman.co.in (Packman's official website) became India's first e-commerce store for packaging solutions in the year 2002 (5 years before Flipkart was launch).
In years 2003-2005, when the majority of Indian packaging companies were primarily focused on their revenue and operations, Packman under Mr Jalan's leadership has started using eco-friendly and recycled packaging raw materials.
Today, Packman Packaging manufactures more than one lakhs of corrugated rolls, corrugated boxes, high quality bubble sheets, safety/courier bags and more from it state of art manufacturing unit, located in Delhi NCR region. The manufacturing unit uses some of the world's most advanced packaging material manufacturing machinery with world's best printing technology that ensures Packman's customers get fast and efficient delivery, high-quality brand representation through their product packaging.