There are several choices for standard and specialty finishes available presently for packaging box designs. And the reality is it can often be confusing, overly technical, and overwhelming, particularly for start-ups and new entrepreneurs.
Here Packman Packaging Pvt Ltd which is India's top manufacturer of corrugated boxes shares the perfect coatings depending on the compatibility with your overall packaging needs. The information shared will be mighty useful for you to make a decision.
Corrugated e-commerce coatings
Businesses mostly prefer to use corrugated boxes for shipping and e-commerce packaging due to their thicker and sturdier material. Let us look at the choices.
Gloss Varnish (Little Gloss) or No-Coating
Specifically for low to medium-runs, these are the finest options.
Reason
Digital printing for packaging is usually, used to print small to medium-sized assignments for corrugated packaging to boost production efficiency, produce a faster turnaround time, and, overall lower unit expenses. As these boxes are majorly for shipping and transporting, it is quite rare to apply embellishments and costly coating on the packaging. But, this is changing, because of the phenomenon of unboxing experience videos.
Businesses are now more inclined to add extra design elements to their shipping boxes to influence marketing opportunities. Also, because the thickness of the corrugated material is sufficient to protect the products inside, the extra coating may not be required.
The basis on the complexity or simplicity of the color, artwork, and branding, one could still make a high-quality packaging box having low gloss varnish or no coating at all.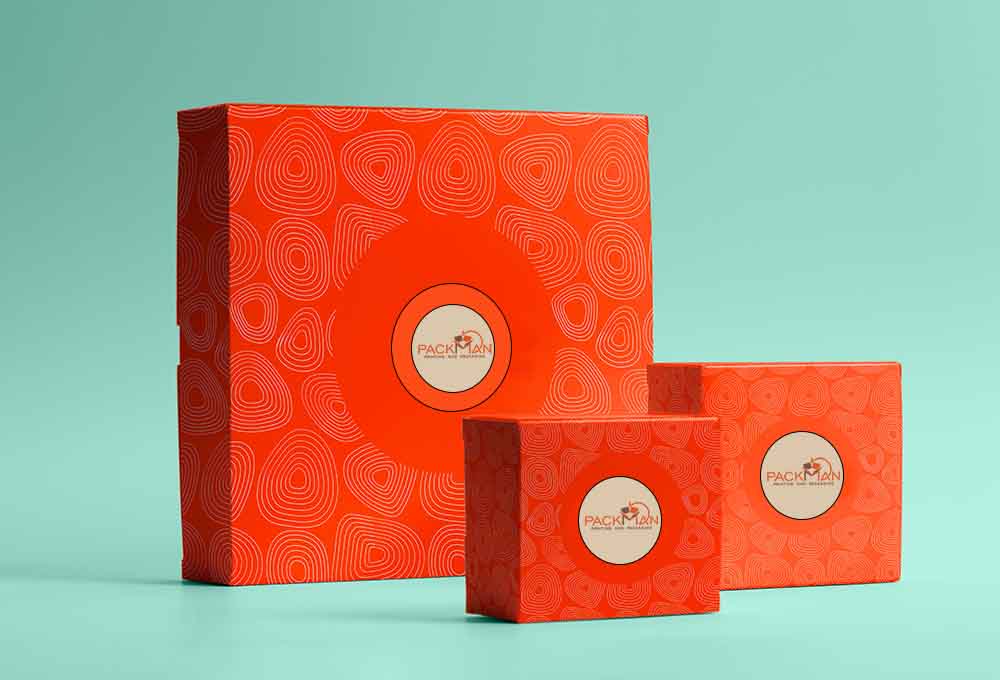 Laminating
The laminated coating gives your box the true protection of your artwork. Businesses that utilize lamination on their shipping boxes are generally, ones with quite intricate details on their packaging and utilize it as a means to completely maximize their artwork looks that digital printing merely can't do. The sole disadvantage of using gloss lamination or UV coating is that the ripples of the material are quite prominent.
Paperboard retail coatings
Because, paperboard is flexible, versatile, and generally, used for packaging products in retail stores, designers seem to be a little more creative with the finishing to make a strong shelf impact. Here are some popular coatings for paperboard packaging:
Lamination
Laminated paperboard boxes are greatly regarded to have the best quality, but are usually, more expensive because of their highly protective qualities. Compared to other coating forms, lamination gives the best safety from moisture.
Long-run projects also usually prefer to use lamination because of its longevity and dust resistance. It makes sense since you will be storing numerous boxes that might not be used instantly. Another benefit of lamination is its artwork output. When one sees that beautiful matte box the probability of it being laminated is quite high. Luxury packaging seems to use matte lamination to get a simple yet elegant appearance and use gloss lamination to generate a vibrant and striking look.
UV and AQ semi-gloss finishing
If one is looking for a less costly option, you may want to use a low gloss AQ coating. Since AQ Semi-Gloss is water-based, it is a food-safe option. (kindly check with your manufacturer to verify their compliant AQ coating).
AQ is mostly the default of all coatings due to its price and effectiveness. It gives a low gloss sheen that provides a bit of texture to the packaging but not quite much that it distracts the eyes. Ultraviolet Coatings, on the other hand, form a gloss look simply like gloss lamination.
Lamination or UV Coating?
Lamination is more resistant to tear. It is a good option to protect the packaging during shipping. UV coating is a lot more eco-friendly but it does not match the strength and protection that lamination offers. But it provides maximum vibrancy to the packaging, it is fast to produce, and has a lower price per unit.
Luxury high-end coatings
Simplicity, minimalist, luxury, and expensive are the usual characteristics of rigid box packaging.
It is no puzzle that matte lamination is the most popular option for this form of packaging.
Matte lamination
Matte lamination is the most preferred coating for luxury boxes. For one, the looks of this specific finishing are greatly known for its elegance (which is usually what most luxury brands wish to achieve). It is also the finest coating to use when including special processes in your boxes like embossing, foil stamping, spot UV.
Specialty coating
If you just have more than a sufficient budget to invest in your packaging design that needs more unique elements, one can also go for special coatings. These forms of coating are recommended for long-run orders because of their extra costs. However, if budget isn't an issue why not!
Pearlized coating
Reticulated
Glittered
Scented
Opting for the optimum coating for your product's box packaging needs your time and attention.
One still has to do his homework and continue to convey to your manufacturer or packaging expert to find the finest fit for your packaging. Bear in mind, that a well-prepared plan for your packaging will make your life easier.
Have a great idea of what your brand, your aim, and your budget are first. From there, one could have a better sense of the overall packaging, which includes coating and additional finishing that is proper for your packaging.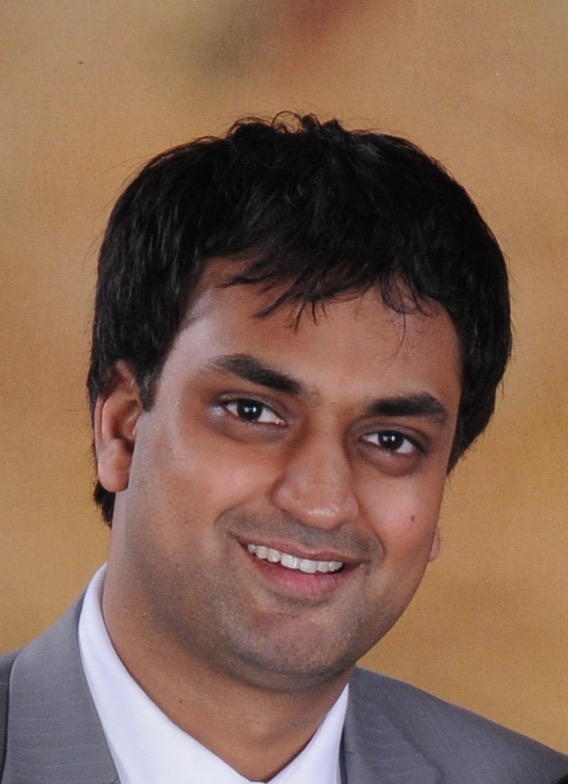 Mr. Gaurav Jalan is the Founder and Director of Packman Packaging, one of the largest Indian packaging company that has been serving some of the world's eminent technology, pharmaceutical, retail, fast-moving consumer goods, food, courier, publication, Jewellery, fashion, e-commerce organizations for the past 30 years.
A brilliant academic, a good graphic designer and a graduate from India's top management institutes, Mr. Jalan is a visionary businessman and an eminent spokesperson on matters related to the Indian Packaging industry. Under the leadership of Mr Gaurav Jalan, Packman.co.in (Packman's official website) became India's first e-commerce store for packaging solutions in the year 2002 (5 years before Flipkart was launch).
Today, Packman Packaging manufactures more than one lakhs of corrugated rolls, corrugated boxes, high-quality bubble sheets, safety/courier bags and more from it state of art manufacturing unit, located in Delhi NCR region. The manufacturing unit uses advanced packaging machinery and printing technology that ensures Packman's customers get fast and efficient delivery, high-quality brand representation through their product packaging.
Packman Packaging Top Offerings
Custom Corrugated Boxes – Packman Packaging is one of the largest manufacturers of 3 ply corrugated boxes in India, 5 ply corrugated boxes, and 7 ply corrugated boxes along with corrugated rolls in India. At Packman's online store you can customize (with your logo, graphics, shipping instruction) and buy corrugated boxes at the Best Manufacturer Rates and at Best Quality, Get PAN India Delivery, Free Shipment, Discounts on Bulk orders
Tamper Proof Courier Bags – You can buy Tamper Proof 60 Microns Security Courier Bags and 50 microns security at the Best Manufacturer Rates and at Best Quality, Get PAN India Delivery, Free Shipment, Discounts on Bulk Orders.
Stand Up Pouches – You can buy all kinds of customized and non-customized Stand-Up Pouches at the best wholesaler Rates and at the Best Qualities. Some of best seller stand up pouches at Packman store are: