Bubble courier bags are a perfect solution for storing and handling valuables safely. The bubble courier bags have a bubble lining on the internal surface of the bag which secures the valuables inside from the external pressure or load and even lends light protection while in transition. They are greatly used by courier companies, e-commerce companies, and several industries.
One of the advantages offered by bubble courier bags is that it lends a cushioning impact to the valuables. Bubbled courier bags are present in convenient sizes that eradicate additional packaging material used for the packing of an item. These bags have quite high tearing strength, therefore reducing the possibility of product damage while in shipment.
Bubble courier bags are pretty much becoming the preferred alternative for the consumers because of their appealing finish, and durable features compared to other courier bags in the market.
Bubble courier bags are economical when compared with other security bags that are used for mailing, and contain a tear resistance feature which is one of the vital factors fueling the demand for the worldwide bubble courier bags market. Bubble courier bags are chiefly used for transporting products and they could also be used to store the product for a longer duration.
Bubble courier bags are also, water-resistant, thus, they are used for mailing the product in high rainfall and humid areas, this further gives the growth of the market. One of the driving causes for the worldwide bubble courier bags market is the inclination of buyers toward online shopping.
Bubble courier bags are hugely used for packaging brittle products and because of their differentiating factors, bubble lined courier bags market is supposed to show bigger growth in the coming times. The worldwide bubble courier bags market is divided into 7 regions including North and Latin America, Eastern and Western Europe, Middle East, Africa (MEA), Asia Pacific except Japan (APEJ), and Japan.
In the North American region, buyers are mostly using bubble courier bags for packaging semi-fragile products and shipping them, as these bags are also, lighter in weight having natural strength. There is high usage of bubble-lined courier bags in North America because of the several benefits provided by bubble courier bags.
In the European region, with the growing concern of landfill issue, because of the overuse of plastic, makers are implementing multiple sustainability initiatives. They are tilted towards recyclable solutions. Bubble courier bags are completely recyclable and are chosen over other mailing alternatives by the manufacturers, hence, the bubble courier bags market shows greater growth in the region.
While Latin America and MEA region displays high demand and is an opportunity arena for bubble courier bags. In the Asia Pacific region, India and China are crucial countries contributing to the high usage of bubble courier bags.
There are several industries that prominently use bubble courier bags:
Consumer Goods
Cosmetic and Personal Care
Healthcare
Food and Beverages
Electrical and Electronics
The inputs in this blog are from Packman Packaging, which is India's top manufacturer of bubble courier bags and packaging partner to top e-commerce and FMCG companies.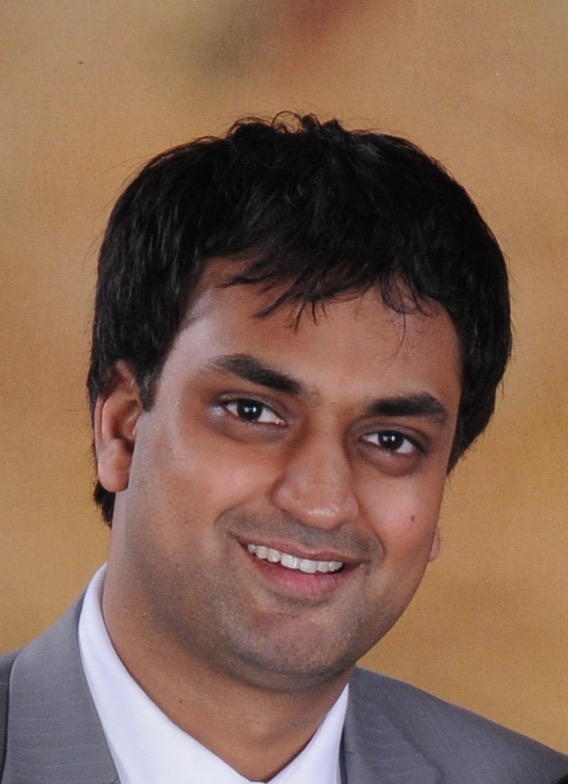 Mr. Gaurav Jalan is the Founder and Director of Packman Packaging, one of the largest Indian packaging company that has been serving some of the world's eminent technology, pharmaceutical, retail, fast-moving consumer goods, food, courier, publication, Jewellery, fashion, e-commerce organizations for the past 30 years.
A brilliant academic, a good graphic designer and a graduate from India's top management institutes, Mr. Jalan is a visionary businessman and an eminent spokesperson on matters related to the Indian Packaging industry. Under the leadership of Mr Gaurav Jalan, Packman.co.in (Packman's official website) became India's first e-commerce store for packaging solutions in the year 2002 (5 years before Flipkart was launch).
Today, Packman Packaging manufactures more than one lakhs of corrugated rolls, corrugated boxes, high-quality bubble sheets, safety/courier bags and more from it state of art manufacturing unit, located in Delhi NCR region. The manufacturing unit uses advanced packaging machinery and printing technology that ensures Packman's customers get fast and efficient delivery, high-quality brand representation through their product packaging.
Packman Packaging Top Offerings
Custom Corrugated Boxes – Packman Packaging is one of the largest manufacturers of 3 ply corrugated boxes in India, 5 ply corrugated boxes, and 7 ply corrugated boxes along with corrugated rolls in India. At Packman's online store you can customize (with your logo, graphics, shipping instruction) and buy corrugated boxes at the Best Manufacturer Rates and at Best Quality, Get PAN India Delivery, Free Shipment, Discounts on Bulk orders
Tamper Proof Courier Bags – You can buy Tamper Proof 60 Microns Security Courier Bags and 50 microns security at the Best Manufacturer Rates and at Best Quality, Get PAN India Delivery, Free Shipment, Discounts on Bulk Orders.
Stand Up Pouches – You can buy all kinds of customized and non-customized Stand-Up Pouches at the best wholesaler Rates and at the Best Qualities. Some of best seller stand up pouches at Packman store are:
Transparent Pouches with Zip Lock
Kraft Finish Stand Up Pouches with Zip Lock
Custom Printed Stand Up Pouches
Oval Window Stand Up Pouches.
Silver Standup Pouches with Zip Lock
Stand Up Pouches with Nozzle for Handwash, Ketchup and for Food Paste packaging.