The world around us is changing rapidly, and packaging is one of them. Now people are not simply going for good packaging only, they now are a lot more environmentally conscious and prefer brands to provide them the products in packaging that is environmentally friendly. Means sustainable packaging says Mr. Jalan.
Now when a customer opens a package it's not just the beautiful look of the package that attracts the customer but when the customer sees it is also, environment friendly in fact they appreciate it even more. Especially, when in this generation climate change is a huge concern.
As the industry is investing more in sustainable packaging, constant innovation is also the key and through this blog, Mr. Gaurav Jalan, Founder, and Director of Packman Packaging Pvt Ltd Idia's leading manufacturer of corrugated boxes share some ideas for sustainable packaging that would be visible in 2022.
Furoshiki
This Japanese art of gift wrapping illustrates the idea of reusability in a masterful manner by favoring cloth fabric instead of traditional wrapping paper.
Even though one has the option of purchasing more elegant designs, one can construct their own Furoshiki cloth with leftovers from past projects or merely a blouse one doesn't fit into anymore posting being in quarantine for this long!
Either manner, the gifted cloth could be passed on and re-wrapped endlessly, eradicating waste and serving as an eco-friendly keepsake. Furoshiki removes the burden of having to measure and cut the wrapping paper so that it covers the gift completely. The cloth simply takes the form of its resident, whether it is a product of clothing or something more rigid. Also, the Furoshiki method could turn cloth into a handbag and a scarf.
Upcycling
Many have taken up DIY projects, upcycling home decor, and making art pieces.
In a lockdown, this generation appears to have become a lot more creative with the amount of added time on their hands. Upgrading their instinctual ability to transform what is nonviable into something really practical, these gifted ones are able to find forever homes for past unusable items. If one is still a bit uncertain about the distinction between recycling and its artsy counterpart, upcycling presents us with two useful infographics that give clarity:
Upcycling used custom packaging is a trendy, eco-friendly concept and does not leave you scrambling for last-minute gifts on e-commerce sites. This is particularly beneficial a festival decoration stores were deemed non-essential during the lockdown. Why not take the opportunity and create your own decorations to induce the festivities.
Minimalism
Minimalist packaging designs save us on storage space and material expenses
The potential decrease in emissions is evident, but it is not easy. Simplicity needs great thought. Packaging requires providing certain protective aspects and the supply chain might sometimes be inflexible in accommodating logistics for contemporary, eco-friendly creation. Simple could be harder than complex: One has to work hard to get the thinking clean to do it simply. But it is worth it in the end since, once one gets there, one can move mountains. Also, minimalist packages might sometimes require to be soothing to the eye, particularly if the package is simply as crucial of a feature as its contents.
Having a lower surface area to work with, minimalist packages require them to thrive within the restricted space they have, and that demands talent and a forward-thinking mindset. There is nothing to hide behind minimalism. There are no decorative aspects that could mask and compensate for flaws. Everything is there bare, which poses both a hurdle and an opportunity to flourish.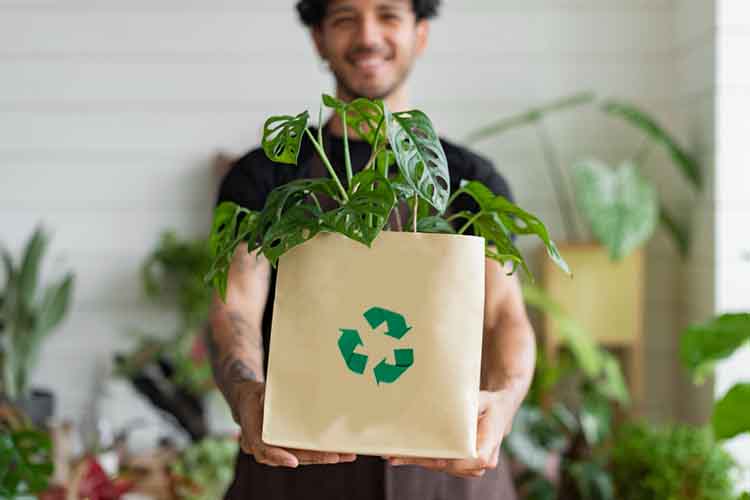 Materialistic minimalism
Minimalism can also utilize the minimal usage of materials.
You must have heard of the circular economy? It looks to minimize waste by constantly circulating resources through the complete product life cycle as it pertains to the ecosystem: use, reuse, recycle, process, design, and produce. The aim is to extend the use of a product by changing it into a resource input for a different product. Thus, the circular cycle boosts the productivity and efficiency of goods, which obstructs or removes the polluting disposal process.
Corrugated boxes and packaging aspects have an environmental advantage over other constructions. They are majorly made from recycled paper, reusable, and recyclable. The re-usability stems from the sturdiness of corrugation.
The end-user can sleep comfortably knowing that products arriving in corrugated boxes would be used as document holders and insulation. The sturdiness of corrugated boxes also safeguards sensitive package contents, like produce and healthcare products.
Corrugated boxes are a wonder for packaging providers because of their versatility. They are mouldable into any shape, and size, lowering material costs and boosting economies of scale. One could see why corrugated product packaging is such an awesome contributor to sustainability. Apart from the above-pointed benefits, corrugated boxing also keeps fruit fresh for three days longer because of its antimicrobial properties. If you have been keeping corrugated alternatives on the back burner, now is the moment to bring them into the spotlight.
Be wary, several suppliers try to provide corrugated boxes through a comparatively transactional process. However, Packman Packaging's Corrugated proprietary packaging solution provides its customers the easiness and assurance they want in knowing that they'll get the corrugated custom packaging of their needs through one-on-one consultations.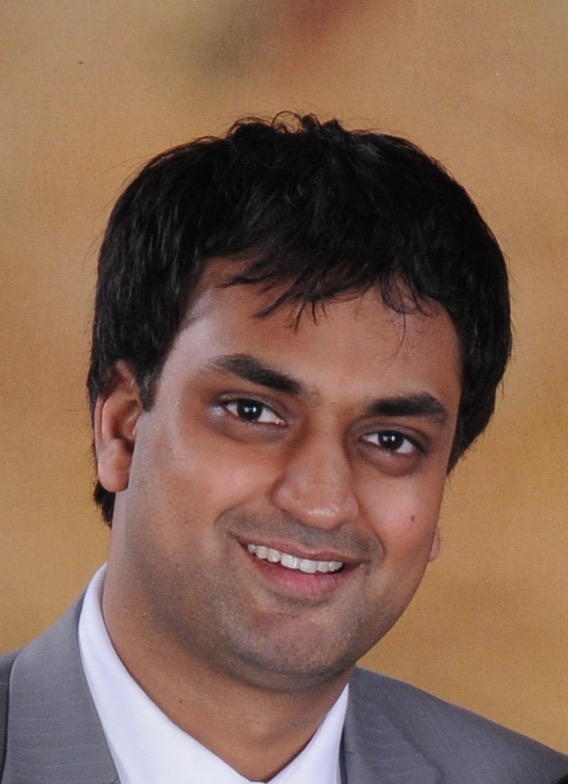 Mr. Gaurav Jalan is the Founder and Director of Packman Packaging, one of the largest Indian packaging company that has been serving some of the world's eminent technology, pharmaceutical, retail, fast-moving consumer goods, food, courier, publication, Jewellery, fashion, e-commerce organizations for the past 30 years.
A brilliant academic, a good graphic designer and a graduate from India's top management institutes, Mr. Jalan is a visionary businessman and an eminent spokesperson on matters related to the Indian Packaging industry. Under the leadership of Mr Gaurav Jalan, Packman.co.in (Packman's official website) became India's first e-commerce store for packaging solutions in the year 2002 (5 years before Flipkart was launch).
Today, Packman Packaging manufactures more than one lakhs of corrugated rolls, corrugated boxes, high-quality bubble sheets, safety/courier bags and more from it state of art manufacturing unit, located in Delhi NCR region. The manufacturing unit uses advanced packaging machinery and printing technology that ensures Packman's customers get fast and efficient delivery, high-quality brand representation through their product packaging.
Packman Packaging Top Offerings
Custom Corrugated Boxes – Packman Packaging is one of the largest manufacturers of 3 ply corrugated boxes in India, 5 ply corrugated boxes, and 7 ply corrugated boxes along with corrugated rolls in India. At Packman's online store you can customize (with your logo, graphics, shipping instruction) and buy corrugated boxes at the Best Manufacturer Rates and at Best Quality, Get PAN India Delivery, Free Shipment, Discounts on Bulk orders
Tamper Proof Courier Bags – You can buy Tamper Proof 60 Microns Security Courier Bags and 50 microns security at the Best Manufacturer Rates and at Best Quality, Get PAN India Delivery, Free Shipment, Discounts on Bulk Orders.
Stand Up Pouches – You can buy all kinds of customized and non-customized Stand-Up Pouches at the best wholesaler Rates and at the Best Qualities. Some of best seller stand up pouches at Packman store are:
Transparent Pouches with Zip Lock
Kraft Finish Stand Up Pouches with Zip Lock
Custom Printed Stand Up Pouches
Oval Window Stand Up Pouches.
Silver Standup Pouches with Zip Lock
Stand Up Pouches with Nozzle for Handwash, Ketchup and for Food Paste packaging.