So many times, you might have wanted to order that special, movie DVD? Or those beautiful, elegant earrings, only to stop yourself at the decisive moment in fear of them getting damaged on the way? Or on how many occasions you had to ship something important and pay an additional amount for a padded box? Simply to you ensure its safety? You all had to transport fragile things in the mail with your minds stuck about the safety of the package all the time. But not anymore, because bubble padded envelopes are here to save you from undue worries. As a manufacturer or a brand, you also need to keep your customer's concerns in mind. The great news is, bubble padded envelopes provides you an excellent solution to keep your customers happy and satisfied.
In this article, Mr. Gaurav Jalan, Founder, and Director of India's leading packaging company Packman Printing and Packaging reveal why bubble padded envelope is a smarter packaging option?
Economical Safety
The bubble padding present inside the envelope gives a strong layer of protection as it prevents damage from shock, vibration, and mishandling. The padding also interrupts the object from sloshing inside the envelope by absorbing and cushioning any impact. Since bubble padding is economical and lightweight, there are not any big postal charges for the additional weight. This means that it provides a high level of protection at a low cost.
Suitable For Several Things
These envelopes are available in several sizes such as A3, A4, A5 and so on. Due to their various sizes, they can accommodate all kind of things. For example, you can use A5 size envelopes for DVDs with cases and mobiles. On the other hand, A7 size envelopes are much smaller and perfect for smaller objects like earrings and jewelry items. The A3 size envelope is mostly used to ship clothes and even shoes.
Weather Resistant
Unlike other envelopes or paper padded envelopes, bubble padded envelopes are completely weatherproof. While water or moisture can damage paper, bubble padding is resistant to moisture as it's made of plastic. This makes it perfect for shipping something even in rainy weather.
Saves Space
Besides being economical and offering good protection, bubble padded envelopes are much more compact than normal cardboard boxes. You can easily keep them in any drawer or even purse when not in use. In contrast, cardboard boxes mostly take up using half your attic and storage.
Environmental Friendly
With global warming and environmental deterioration on the up, a lot of industries are choosing and giving importance to environmentally friendly products. But the best news is that even with regards to environmental impact, bubble padded envelopes are still a smart packaging alternative. Because these envelopes take lesser raw material than other packaging options. Apart from this they also can be reused multiple times.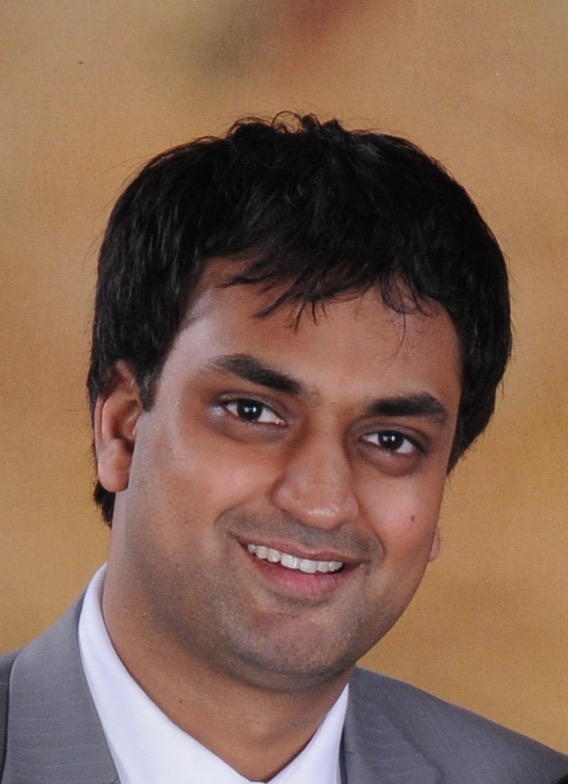 Mr. Gaurav Jalan is the Founder and Director of Packman Packaging, one of the largest Indian packaging company that has been serving some of the world's eminent technology, pharmaceutical, retail, fast-moving consumer goods, food, courier, publication, Jewellery, fashion, e-commerce organizations for the past 30 years.
A brilliant academic, a good graphic designer and a graduate from India's top management institutes, Mr. Jalan is a visionary businessman and an eminent spokesperson on matters related to the Indian Packaging industry.  He has witnessed and as well as participated in the growth process of India's packaging industry's that was few billions dollar market in 2010, grew into USD 31 billion in 2015 and is expected to turn$72 billion by 2020.
Under the leadership of Mr Gaurav Jalan, Packman.co.in (Packman's official website) became India's first e-commerce store for packaging solutions in the year 2002 (5 years before Flipkart was launch).
In years 2003-2005, when the majority of Indian packaging companies were primarily focused on their revenue and operations, Packman under Mr Jalan's leadership has started using eco-friendly and recycled packaging raw materials.
Today, Packman Packaging manufactures more than one lakhs of corrugated rolls, corrugated boxes, high quality bubble sheets, safety/courier bags and more from it state of art manufacturing unit, located in Delhi NCR region. The manufacturing unit uses some of the world's most advanced packaging material manufacturing machinery with world's best printing technology that ensures Packman's customers get fast and efficient delivery, high-quality brand representation through their product packaging.