Each year, billions of products are shipped inside the corrugated boxes. Several companies trust this packaging to keep their items safe as they travel from warehouses to their buyer's doorsteps.
Not only do these boxes function well when it comes to shipping products, but they can also double as a sort of advertisement. If you have not looked into what corrugated boxes makers can do for your business, you must reconsider.
Read this blog by Mr. Gaurav Jalan, Founder, and Director of Packman Packaging which is India's top manufacturer and supplier of corrugated boxes why your business must get custom packaging to shipping your products.
Save Money
It does not take long for shipping expenses to add up. If you are presently getting your boxes and other mailing supplies from the store, you are spending way extra than needed.
When one works with a packaging supplier, you might be able to avail discounts for buying in bulk.
A box the manufacturer will also be able to give you custom boxes that fit your products adequately. This reduces the amount of waste that your buyers have to throw away and makes sure your products reach their destination as safely as it can.
Custom Packaging
When one works with a box manufacturer, you have the ability to avail of custom boxes with a logo. This can assist you to be seen by a variety of people on its journey, which can potentially boost your customer base.
While logos on boxes are incredibly good, custom packaging provided by a box manufacturer will go beyond that. They will also ensure that the box is strong enough to hold whatever items you need to ship.
In addition, if your product has certain requirements, they can make sure that the boxes come equipped with the correct features. For instance, if your product requires ventilation, they can provide you with die-cut boxes.
Protect the Environment
Since several companies require boxes to ship their products to customers, this can have a big impact on the environment.
When a box maker creates your product packaging, this will be made up using a lot of trees.
By working with a box manufacturer who has a set of standards and principles focused on environmental responsibility, you can lower the impact your shipping practices have on the planet.
Reputable box manufacturers such as Packman Packaging will source their paper from sustainable paper companies. They must also use non-toxic chemicals and inks for printing your logo.
While no one can force their customers to recycle, a reputable and environmentally conscience box manufacturer must produce boxes that can be recycled if the customer is willing and able to leave them to a recycling center.
At Packman Packaging we stock a large assortment of corrugated boxes that are commonly used for shipping products to customers. Whether one needs chipboard, die-cut, or corrugated boxes, we have what you need.
With almost two decades of experience in manufacturing corrugated boxes, we understand what it takes to make the boxes you want. Packman Packaging has taken an innovative approach to package solutions and is dedicated to customer service. Contact us for all of your needs related to the corrugated boxes at https://www.packman.co.in/ or call on 1800 270 7225 or 9810922446.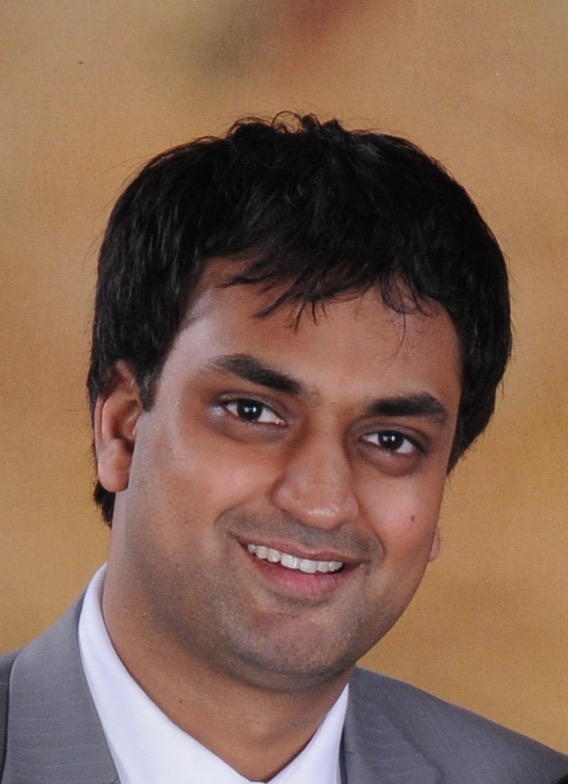 Mr. Gaurav Jalan is the Founder and Director of Packman Packaging, one of the largest Indian packaging company that has been serving some of the world's eminent technology, pharmaceutical, retail, fast-moving consumer goods, food, courier, publication, Jewellery, fashion, e-commerce organizations for the past 30 years.
A brilliant academic, a good graphic designer and a graduate from India's top management institutes, Mr. Jalan is a visionary businessman and an eminent spokesperson on matters related to the Indian Packaging industry.  He has witnessed and as well as participated in the growth process of India's packaging industry's that was few billions dollar market in 2010, grew into USD 31 billion in 2015 and is expected to turn$72 billion by 2020.
Under the leadership of Mr Gaurav Jalan, Packman.co.in (Packman's official website) became India's first e-commerce store for packaging solutions in the year 2002 (5 years before Flipkart was launch).
In years 2003-2005, when the majority of Indian packaging companies were primarily focused on their revenue and operations, Packman under Mr Jalan's leadership has started using eco-friendly and recycled packaging raw materials.
Today, Packman Packaging manufactures more than one lakhs of corrugated rolls, corrugated boxes, high quality bubble sheets, safety/courier bags and more from it state of art manufacturing unit, located in Delhi NCR region. The manufacturing unit uses some of the world's most advanced packaging material manufacturing machinery with world's best printing technology that ensures Packman's customers get fast and efficient delivery, high-quality brand representation through their product packaging.