The usually, used adhesive packing tapes that are used for sealing medium to heavy-duty carton sealing, shipping, inventory management, and logistics sectors are actually BOPP tapes.
BOPP is Biaxially Oriented Polypropylene. The use of Polypropylene in making adhesive tapes is because of its wonderful features and properties. It being a thermoplastic polymer Polypropylene film can be stretched in both directions hence, mentioned as biaxial oriented.
In this blog, Mr. Gaurav Jalan, Founder, and Director of India's leading BOPP Tapes manufacturer and supplier Packman Packaging Pvt Ltd talks about the things you need to know about BOPP Tapes.
This stretching of the film enhances the strength and clarity or transparency of the film. High tensile strength and rugged nature make it ideal to use for packaging and labeling.
Polypropylene has various other properties such as resistance to abrasion, chemically reacting agents, burst, and moisture. The surface of the film is simple to print and coat, which makes it useful for custom printed BOPP packing tapes. The tape can be comfortably slitting when needed which is malleable at certain temperatures and returns to the solid form while cooled.
Types of BOPP Tape
BOPP tape is available in three variants, transparent, colored, and customized prints.
Transparent Tapes: It is used for packaging products that require visibility. These could be used to seal packaging that contains special instructions.
Colored Tapes: It is applicable for managing inventory by assisting in the identification of products.
Customized Print: This tape can be utilized for several factors. They can be used for more efficient inventory management or communicating special care instructions. Custom design can also be used by e-commerce businesses in advertising or creating brand awareness through their packaging.
BOPP Usage Industry Wise
Several industries use BOPP tapes for the purpose of sealing and shipping medium to heavy-duty carton boxes. They are also utilized to keep a track of inventory management. The logistics sector is known to make large scale use of BOPP tape, even though now these tapes have made striking visibility in the increasingly expanding e-commerce sector. Several e-commerce brands have taken a liking to custom-printed BOPP tapes to improve brand visibility and presence. Other industries include electronics, jewelers, banks, publications, and packers and movers.
Essential Tips on Using BOPP
Here are some of the vital tips while using BOPP tapes:
Press the tape firmly to stick it in the needed place.
Keep a tape dispenser for a good application.
Make sure the tape's width matches the size of the box.
Do not under-fill or over-fill the box.
Store tape in a cool place as heat decreases its adhesive capacity.
Select the proper micron of tape depending on the thickness of the box.
Packman Packaging is a one-stop packaging destination for your entire packaging needs. Packman Packaging provides BOPP tape which is coated with top water-based acrylic adhesive. Customized sizing and printing are also available. Packman Packaging made tapes are suitable for a variety of packaging applications including bundling, carton packaging, and many more by industries such as e-commerce, logistics, freight, and many more To know more about BOPP, kindly visit our website https://www.packman.co.in/ or call us at 1800 270 7225 or +91 9810922446.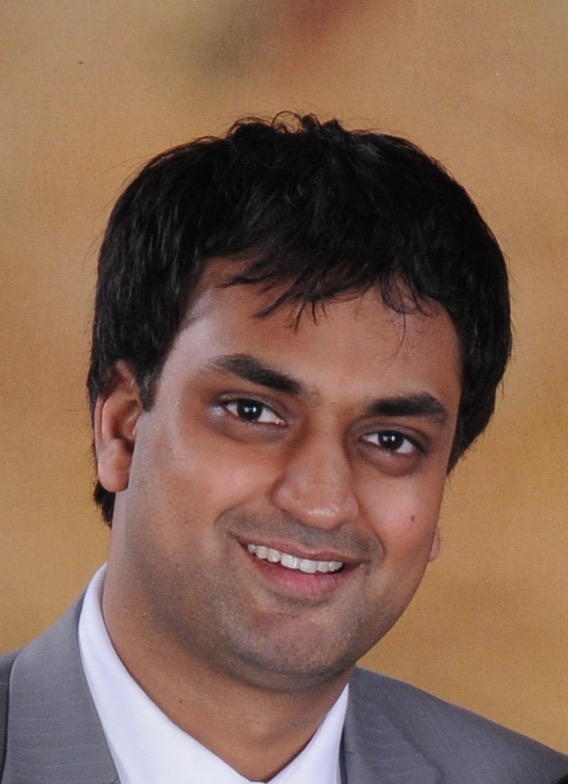 Mr. Gaurav Jalan is the Founder and Director of Packman Packaging, one of the largest Indian packaging company that has been serving some of the world's eminent technology, pharmaceutical, retail, fast-moving consumer goods, food, courier, publication, Jewellery, fashion, e-commerce organizations for the past 30 years.
A brilliant academic, a good graphic designer and a graduate from India's top management institutes, Mr. Jalan is a visionary businessman and an eminent spokesperson on matters related to the Indian Packaging industry.  He has witnessed and as well as participated in the growth process of India's packaging industry's that was few billions dollar market in 2010, grew into USD 31 billion in 2015 and is expected to turn$72 billion by 2020.
Under the leadership of Mr Gaurav Jalan, Packman.co.in (Packman's official website) became India's first e-commerce store for packaging solutions in the year 2002 (5 years before Flipkart was launch).
In years 2003-2005, when the majority of Indian packaging companies were primarily focused on their revenue and operations, Packman under Mr Jalan's leadership has started using eco-friendly and recycled packaging raw materials.
Today, Packman Packaging manufactures more than one lakhs of corrugated rolls, corrugated boxes, high quality bubble sheets, safety/courier bags and more from it state of art manufacturing unit, located in Delhi NCR region. The manufacturing unit uses some of the world's most advanced packaging material manufacturing machinery with world's best printing technology that ensures Packman's customers get fast and efficient delivery, high-quality brand representation through their product packaging.