With each passing day, the purchase behavior of buyers in India is changing. More frequently than before customers explore every digital retails and physical retails too for online reviews, to find the best price offering, and even to check out the physical look and feel of the product.
Thus, the global business leaders and marketing think tanks are preparing for omnichannel retail in 2021 and onwards.
So What is Omni-Channel? Is It Similar to Multi-Channel Retail?
No, omni-channel is new-age retail terminology, unlike multi-channel retailing, that refers to selling in multiple online channels (e.g., a web store, marketplaces, and social media). Omni-channel refers to retailers with both a physical and digital presence. It is a modern approach to commerce that focuses on designing a cohesive user experience for customers at every touchpoint. Omni-channel retailing's important aspect involves developing the packaging strategy that appeals to all the retail channels – physical, social media, website, e-commerce apps.
One of the great examples of omni-channel retailing strategy is used by Apple. Rather than being designed to drive sales, Apple's brick-and-mortar stores showcase how it feels to use their products. Customers can also easily research their products online, then come to the store to experience the products before buying them. And because the visual experience is consistent across each of their channels, their products and marketing are instantly recognizable.
In today's blog, Mr. Gaurav Jalan, Founder, and Director of Packman Packaging Pvt Ltd, which is India's leading e-commerce store (packman.co.in) that offers complete packaging solutions for every size of businesses share insight on omni-channel packaging.
Mr. Jalan adds omni-channel retailing is already a commonplace in Western Europe. The rest of the world is working to catch up. Omni-channel retail is about catering to customer desires. It is also about giving them a positive experience with your retail brand. That's why you cannot overlook what your packaging says about your brand.
Mr. Jalan says, in today's omni-channel retail model, when customers want their purchases delivered, they expect them fast and shipped with some love and care. Similarly, when they want an in-store pickup or purchase, they expect the same level of care and attention to detail.
Here are some of the key factors of Omni-channel packaging.
Identify the Right Box Sizes for your Product
The unboxing experience of users holds great importance for today's buyers. We can see YouTube channels abundant of unboxing videos for the latest phones, laptops, Bluetooth speaks, and more. That is why Omni-channel retail packaging demands optimized sized packaging boxes, rather than one standard large size. The standard size might be more efficient overall, but it may send the wrong message to your customers, whose oversized packaging makes your brand seem foolish and wasteful.
Omni-channel packaging must speak about a brand image that is smart, consistent, and offers a great buying experience, no matter where the buyer buys from.
In-Store Pickup – Box Experience
Check how people love their buying experience for the latest iPhone or iPad, perhaps you have yourself experienced it too. There is a certain magic to the experience of buying and unboxing an iPhone. You might have bought it online and had it delivered. Or you might have gone to an Apple store to get it immediately. Either way, there was an unboxing experience. You could tell that someone put some thought into the packaging.
It was of high quality.
It was fun to open.
It was an adventure.
It built up the excitement and overall experience.
Because of this, you now know the brand better, and you trust it. You're more confident in your purchase, regardless of the product, which means more to you. Are you giving customers this amazing experience on an in-store pickup?
Remember today's customers love to have a great buying experience (not just a great product). Hence make sure customer gets their product either from physical retail or digital ones in the smart-looking box and very well designed and the printed box that could. It conveys that image that your retail brand is organized, and it adds value to your customer.
It conveys a higher level of professionalism and brand pride. It also gives the customer a bit of that same un-boxing experience of the Apple product example.
Packaging Prompts Purchase Decision
One of the important aspects of packaging is also to stimulate sales. Under omni-channel retailing, the right packaging can do the job of a salesman. That is why attractive packaging lamination, packaging's printing quality, and most importantly an excellent packaging design and packaging content writing are required for the brand to perform well.
Less Shipping Cost
One of the biggest challenges of the digital retail model is to keep the shipping cost in check to stay competitive in the market. In other words, omni-channel packaging is not just all about excellent packaging but also ensuring the packaging weight less to keep a check on the shipping cost – while without compromise the safety and quality of the packaging material.
Packman Packaging is one of India's largest manufacturers of corrugated boxes, corrugated rolls, bubble rolls, bubble pouches, courier bags, POD jackets, duct tapes, e-commerce shipping bags, and more.
With more than 30 years of experience of serving over 300 plus happy clients located across India, South Asian, and the Middle East countries, some of Packman's elite customers are Samsung, Amazon, Flipkart, Ferns N Petals, BOSCH, Snapdeal, Borges India, OCAP industries, Kundan Cables, Kalinga Cables, Grandlay Cables, Paramount Cables, Cona, Gold Medal, and more.
Apart from Packman's high-quality printing and packaging solutions, the company combines its technical expertise with market insights to deliver customized solutions that exceed customer expectations. It engages with the brand early on in the development process to understand their specific needs, and partner with them to create packs that stand out on the shelves and shape consumer experiences.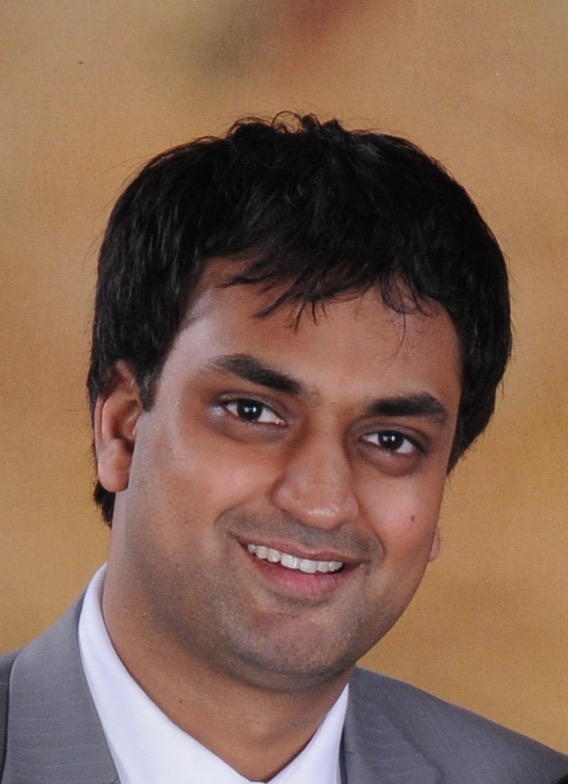 Mr. Gaurav Jalan is the Founder and Director of Packman Packaging, one of the largest Indian packaging company that has been serving some of the world's eminent technology, pharmaceutical, retail, fast-moving consumer goods, food, courier, publication, Jewellery, fashion, e-commerce organizations for the past 30 years.
A brilliant academic, a good graphic designer and a graduate from India's top management institutes, Mr. Jalan is a visionary businessman and an eminent spokesperson on matters related to the Indian Packaging industry.  He has witnessed and as well as participated in the growth process of India's packaging industry's that was few billions dollar market in 2010, grew into USD 31 billion in 2015 and is expected to turn$72 billion by 2020.
Under the leadership of Mr Gaurav Jalan, Packman.co.in (Packman's official website) became India's first e-commerce store for packaging solutions in the year 2002 (5 years before Flipkart was launch).
In years 2003-2005, when the majority of Indian packaging companies were primarily focused on their revenue and operations, Packman under Mr Jalan's leadership has started using eco-friendly and recycled packaging raw materials.
Today, Packman Packaging manufactures more than one lakhs of corrugated rolls, corrugated boxes, high quality bubble sheets, safety/courier bags and more from it state of art manufacturing unit, located in Delhi NCR region. The manufacturing unit uses some of the world's most advanced packaging material manufacturing machinery with world's best printing technology that ensures Packman's customers get fast and efficient delivery, high-quality brand representation through their product packaging.