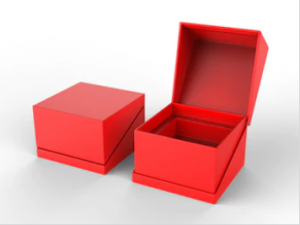 Rigid boxes also known as Set Up Boxes are quite common kinds of packaging and they are mostly linked with luxury items. Rigid boxes are 4 times thicker when compared to folding cartons and are not printed directly normally. In fact, they are wrapped with paper that can be plain or luxurious as needed.
In this article, Mr. Gaurav Jalan Founder, and Director of India's leading packaging company Packman Packaging Private Limited talks about the advantages of rigid boxes as compared to traditional ones.
More Durable, Both In Looks And Material
The laminated box gets its big, strong build from pressed sheets and creative papers being glued or laminated to a chipboard frame. Therefore, its quality is just like a cardboard box in terms of graphic appearance, but its sides are a lot more rigid due to the 1 to 3 mm thick chipboard frame.
Radiates Quality And Lends An Extra Sense Of Quality To The Product
A laminated rigid box instantly draws attention. The durable raw material and the slightly robust looks evoke curiosity. Add beautiful and appealing graphics to suggest elegance.
Fine And Smooth Outer Surfaces That Feel Fine To The Touch
In the case of the rigid boxes, the pressed sheet is laminated on the chipboard. Thus, in addition to its durability, the box will also have a pretty appearance. The adhesive layer is applied to the sheet evenly, using special technology. As a result, post laminating the sides of the box will feel even and smooth to the touch.
In Boxes Having Magnetic Closure, The Magnet Is Not Visible
Magnetic closure that works easily and safely can give the laminated rigid box great swankiness. The magnet is added and hidden in the wall of the chipboard using a magnet inserting machine in a manner that the magnet stays invisible in the final product.
Simple Elegance No Requirement For Perplexing Graphics
Thanks to the robust looks of the laminate boxes, there is no requirement for complicated graphics. Quality appearance can often be availed more easily with a colored print, stamped or embossed lettering, and with a logo.
The Groove Cutter Makes Beautiful Edges
With laminated products, it is very critical to have beautiful, sharp edges. Manufacturers often fail to achieve this expectation. The edges need to be cut into the chipboard with a groove cutter machine to ensure that the edges of the box are beautiful.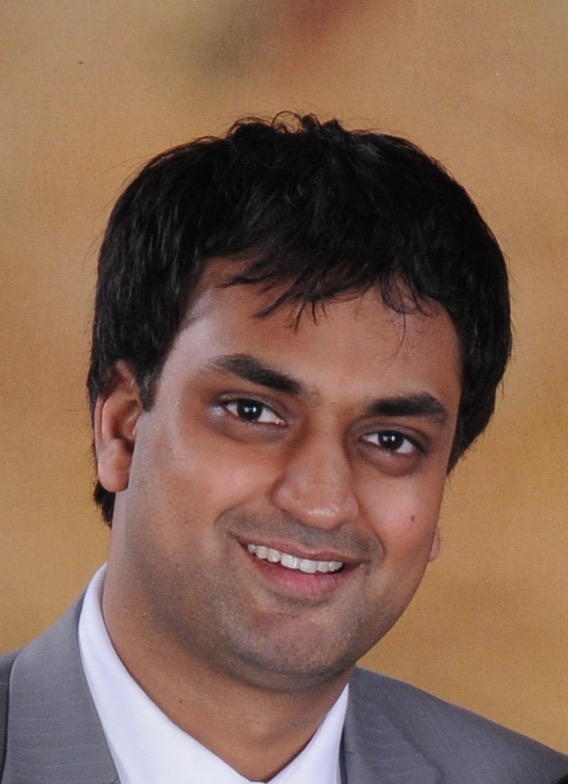 Mr. Gaurav Jalan is the Founder and Director of Packman Packaging, one of the largest Indian packaging company that has been serving some of the world's eminent technology, pharmaceutical, retail, fast-moving consumer goods, food, courier, publication, Jewellery, fashion, e-commerce organizations for the past 30 years.
A brilliant academic, a good graphic designer and a graduate from India's top management institutes, Mr. Jalan is a visionary businessman and an eminent spokesperson on matters related to the Indian Packaging industry.  He has witnessed and as well as participated in the growth process of India's packaging industry's that was few billions dollar market in 2010, grew into USD 31 billion in 2015 and is expected to turn$72 billion by 2020.
Under the leadership of Mr Gaurav Jalan, Packman.co.in (Packman's official website) became India's first e-commerce store for packaging solutions in the year 2002 (5 years before Flipkart was launch).
In years 2003-2005, when the majority of Indian packaging companies were primarily focused on their revenue and operations, Packman under Mr Jalan's leadership has started using eco-friendly and recycled packaging raw materials.
Today, Packman Packaging manufactures more than one lakhs of corrugated rolls, corrugated boxes, high quality bubble sheets, safety/courier bags and more from it state of art manufacturing unit, located in Delhi NCR region. The manufacturing unit uses some of the world's most advanced packaging material manufacturing machinery with world's best printing technology that ensures Packman's customers get fast and efficient delivery, high-quality brand representation through their product packaging.