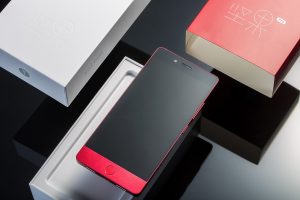 Remember the excitement when you picked up your first smartphone? Removing off the plastic seal and feeling the sleek box. By touching the box for the very first occasion you already felt the importance, quality & significance of this gadget. This is no coincidence. Mobile manufacturers meticulously strategize how they are going to package their product to align with their branding of providing best of the line product innovation & customer experience.
It is simple that packaging plays a large part in the perceived value of a brand and as a whole, the packaging industry really has not changed too much in the years that went by, compared to the continuous innovations made in portable technology. With all the packaging and box options available in today's market, it often becomes hard to opt for the most appropriate packaging solution for your product.
In this article, Mr. Gaurav Jalan Founder, and Director of India's leading packaging company Packman Packaging Private Limited talks about 5 packaging types to consider you can use to boost your product and customer experience.
Paperboard Boxes
Paperboard is a paper-based material which is lightweight, yet strong. It could be easily cut and manipulated to make custom shapes and structures. These features make it ideal to be used in personalized packaging. It is developed by turning fibrous materials that are obtained from wood or from recycled waste paper into pulp, and then bleaching it. Paperboard packaging comes in several grades, each suited for different packaging requirements.
SBS (or solid bleached sulphate) paperboard is used for packing cosmetics, medicines, milk and juice, frozen food and many more. Choosing kraft or Coated Unbleached Kraft (CUK) paperboard packaging is for individuals who prefer the natural and eco-friendly look of recycled paper, that can be used for similar packaging applications. Kraft is often perceived to be less resistant to moisture, making it less suitable for food-related items, or frozen-goods packaging. With the correct combination of design options, paperboard packaging can look high-end, without high-end costing.
Corrugated Boxes
Corrugated boxes are easily referred to what is commonly called as cardboard. Corrugated boxes are the ones most probably consider as cardboard as it makes the large shipping, shoe, and storage boxes.  What most people do not understand is that corrugated boxes also come in various types depending on the durability and strength of the box. Recognizing a certain corrugated material, however, is easy. How do you identify the material? Through its corrugated medium (also called as fluting).  Recognizing corrugated material is easy. It consists of three layers of paper, an outside liner, an inside liner and a corrugated medium (also known as fluting). The corrugated medium provides its strength and rigidity.
The main raw material which is used to make the corrugated board is the most recycled paper, made on large high-precision machinery called corrugators. These kinds of boards can be reused and recycled time and again as a source of pulp fiber. Corrugated boards are of various types, single and double-faced (single wall), twin wall, and triple wall. They can be used to make packaging with various characteristics, performances, and strength. The board is cut and folded into several sizes and shapes to become corrugated packaging. Other applications of corrugated board packaging include retail packaging, pizza delivery boxes, small consumer goods packages, and many more.
Rigid Boxes
You always probably wondered about the type of box companies used to package those luxury retail products such as Rolex. You have a sense that it's a kind of cardboard but still were not sure because of its durable and premium appearance. This kind of cardboard material is called a rigid box.
A rigid box is made out of highly condensed paperboard which is 4 times thicker than the paperboard used in the making of a standard folding carton. The simplest real-world instances of rigid boxes are the boxes that contain iPhones and iPads, that are 2-piece setup rigid boxes.
Compared to paperboard and corrugated boxes, rigid boxes are certainly among the most expensive box styles. The rigid boxes normally do not need dyes that are expensive or huge machinery and are often hand-made. Their non-collapsible nature also provides them a higher volume during shipping, which easily incurs higher shipping fees.
These boxes are mostly used in merchandising cosmetics, jewelry, technology, and high-end luxury brands. It is simple to include features like the platforms, windows, lids, hinges, compartments, and embossing in a rigid box.
Chipboard Packaging
Chipboard packaging is used in industries like electronics, medicine, food, cosmetics, and beverage. Chipboard usually is a kind of paperboard that is made out of reclaimed paper stock. It can be easily cut, folded, and formed. It is a cost-saving packing option for your products.
It comes in several densities and strength is decided by how high the density of the material is. If you want images to be displayed onto the chipboard, you can employ the chipboard with bleach sulphate, and with CCNB (Clay Coated News Back) that makes the material even more durable.
You should not use chipboard packaging if your enterprise deals with heavy products, since the chipboard sheet is a lightweight material, made for several grocery items like cereal, crackers, and tissue boxes. Also, if the storage atmosphere is loaded with moisture, chipboard can easily weaken and occur in discoloration and expansion.
Foil Sealed Bags
Foil sealed are seen typically in most coffee and tea packaging. Because it keeps the products dense to maintain the flavor, saves it from bacteria coming in and helps increase its shelf life. Besides food, foil sealed bags are also used to pack bedding and clothing products. The method involves removing the oxygen from the bag to keep the fabric tight and secure in order to stop the growth of fungi and other bacteria. Nuts, cereals, cheese, and cured meats are also packaged with foil sealed bags to stop spoilage.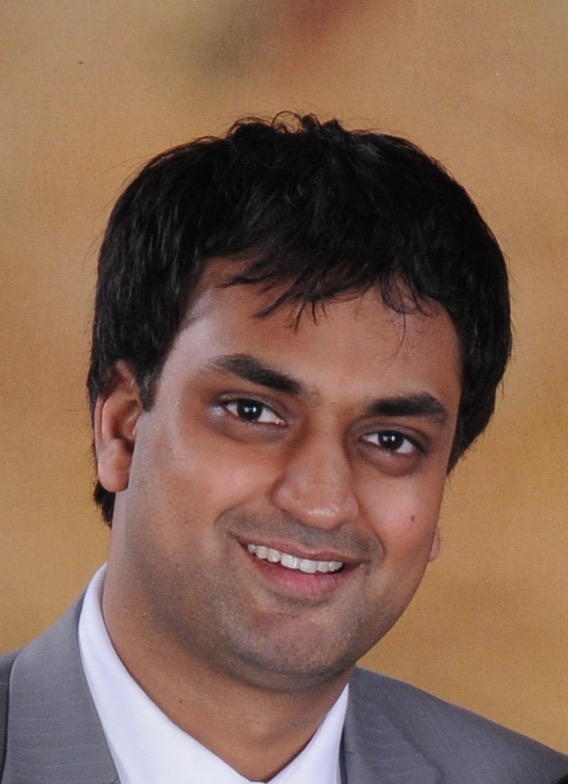 Mr. Gaurav Jalan is the Founder and Director of Packman Packaging, one of the largest Indian packaging company that has been serving some of the world's eminent technology, pharmaceutical, retail, fast-moving consumer goods, food, courier, publication, Jewellery, fashion, e-commerce organizations for the past 30 years.
A brilliant academic, a good graphic designer and a graduate from India's top management institutes, Mr. Jalan is a visionary businessman and an eminent spokesperson on matters related to the Indian Packaging industry.  He has witnessed and as well as participated in the growth process of India's packaging industry's that was few billions dollar market in 2010, grew into USD 31 billion in 2015 and is expected to turn$72 billion by 2020.
Under the leadership of Mr Gaurav Jalan, Packman.co.in (Packman's official website) became India's first e-commerce store for packaging solutions in the year 2002 (5 years before Flipkart was launch).
In years 2003-2005, when the majority of Indian packaging companies were primarily focused on their revenue and operations, Packman under Mr Jalan's leadership has started using eco-friendly and recycled packaging raw materials.
Today, Packman Packaging manufactures more than one lakhs of corrugated rolls, corrugated boxes, high quality bubble sheets, safety/courier bags and more from it state of art manufacturing unit, located in Delhi NCR region. The manufacturing unit uses some of the world's most advanced packaging material manufacturing machinery with world's best printing technology that ensures Packman's customers get fast and efficient delivery, high-quality brand representation through their product packaging.