Packaging plays an important role in the perceived value of a product and as a whole. The packaging and box choices such as the corrugated boxes and security bags available in the today's market often make it difficult to select the best packaging solution for your market. Here is a look at some of the different types of packaging solutions you can use to improve your product and customer experience:
1. Paperboard Boxes
Paperboard boxes are made of paper-based material. The boxes are light yet strong. Paperboard boxes can be easily cut and manipulated to create custom shapes and structures. These characteristics of the boxes make them an ideal packaging solution to be used in personalized packaging. The boxes are made by turning fibrous materials that come from wood or recycled waste paper into pulp. Paperboard packaging comes in various grades which are suitable for different packaging requirements.
2. Corrugated Boxes
A corrugated box is what is known as cardboard. Corrugated box manufacturers produce large shipping,shoe boxes and storage boxes, giving you a lot of options. But what many people don't know is that a corrugated box manufacturer also makes boxes with varied durability and strength of the box.
Identifying a corrugated material is easy. A corrugated box will consist of 3 layers of paper, an outsider liner, inside liner and corrugated medium, also known as fluting. The fluting gives the boxes its strength and durability.
3. Plastic Boxes
Plastic is used for a number of products, and it has replaced a number of traditional products such as wood, leather, glass, ceramic and so on. Using a plastic box for packaging has a number of advantages too. They can be easily recycled and are much more durable than paperboard boxes. Airtight plastic boxes can help preserve the quality of food items and eliminate any chances of contamination. Plastic packaging also does not break easily and can be stored under extreme conditions.
4. Rigid Boxes
Ever wondered what type of boxes is used to package iPhones and luxury products. The box is a type of cardboard box that is more durable and has a premium appearance than your normal box. This cardboard box is called a rigid box. The rigid box is made of highly condensed paperboard which is 4 times thicker than the paperboard commonly used for construction of standard folding carton. Compared with corrugated boxes and paperboard boxes, rigid boxes are certainly more expensive.
These boxes are often hand-made, thus the high cost.
5. Chipboard Packaging
The chipboard packing is used in electronic, medical, cosmetic and beverages industry. Chipboard packing is a type of paperboard that is made of reclaimed paper stock. Chipboard can be easily cut, folded and formed. Like most other packaging solutions, chipboard comes in various densities and strengths, which is determined by the high density of the material.
6. Poly Bags
The poly bags are also known as pouch or plastic bag. They are also sometimes called security bags. They are mostly used to send inexpensive items that are not bound to break or get damaged during transit. Products such as magazines, books and so on are some of the common items sent using security bags. These security bags also come with POD (Proof of Delivery) and are commonly used by online retailers to send products to their customer.
7. Foil sealed Bags
Foil sealed bags are often seen in coffee and tea packaging. These bags keep the packed products dense, maintaining flavour, protecting it from bacteria and helping increase the shelf life. Apart from food products, bedding and clothing products are also packed in foiled bags.
Depending on your business, the kind of products you are selling and the impression you want to make on your customers, you can opt for security bags or rigid box. Just make sure they are under the budget allocated for packaging.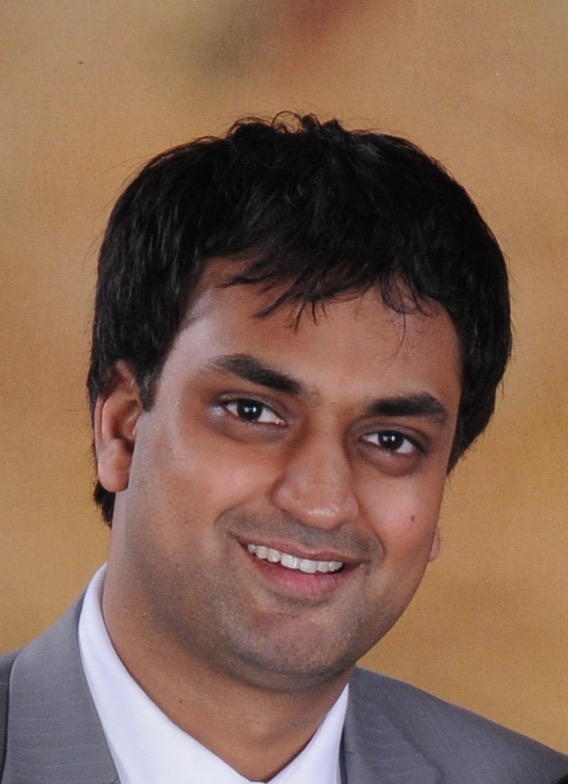 Mr. Gaurav Jalan is the Founder and Director of Packman Packaging, one of the largest Indian packaging company that has been serving some of the world's eminent technology, pharmaceutical, retail, fast-moving consumer goods, food, courier, publication, Jewellery, fashion, e-commerce organizations for the past 30 years.
A brilliant academic, a good graphic designer and a graduate from India's top management institutes, Mr. Jalan is a visionary businessman and an eminent spokesperson on matters related to the Indian Packaging industry. Under the leadership of Mr Gaurav Jalan, Packman.co.in (Packman's official website) became India's first e-commerce store for packaging solutions in the year 2002 (5 years before Flipkart was launch).
Today, Packman Packaging manufactures more than one lakhs of corrugated rolls, corrugated boxes, high-quality bubble sheets, safety/courier bags and more from it state of art manufacturing unit, located in Delhi NCR region. The manufacturing unit uses advanced packaging machinery and printing technology that ensures Packman's customers get fast and efficient delivery, high-quality brand representation through their product packaging.
Packman Packaging Top Offerings
Custom Corrugated Boxes – Packman Packaging is one of the largest manufacturers of 3 ply corrugated boxes in India, 5 ply corrugated boxes, and 7 ply corrugated boxes along with corrugated rolls in India. At Packman's online store you can customize (with your logo, graphics, shipping instruction) and buy corrugated boxes at the Best Manufacturer Rates and at Best Quality, Get PAN India Delivery, Free Shipment, Discounts on Bulk orders
Tamper Proof Courier Bags – You can buy Tamper Proof 60 Microns Security Courier Bags and 50 microns security at the Best Manufacturer Rates and at Best Quality, Get PAN India Delivery, Free Shipment, Discounts on Bulk Orders.
Stand Up Pouches – You can buy all kinds of customized and non-customized Stand-Up Pouches at the best wholesaler Rates and at the Best Qualities. Some of best seller stand up pouches at Packman store are:
Transparent Pouches with Zip Lock
Kraft Finish Stand Up Pouches with Zip Lock
Custom Printed Stand Up Pouches
Oval Window Stand Up Pouches.
Silver Standup Pouches with Zip Lock
Stand Up Pouches with Nozzle for Handwash, Ketchup and for Food Paste packaging.