Nowadays, the corrugated box sector is very competitive.  Not just do you have to deliver corrugated boxes in record times at unbeatable prices, but with the several technologies available, the standard requirements for corrugated box makers have been set quite high. Mr Jalan says you are now expected to provide flawless, cent percent defect-free boxes. In an attempt to assist you to manufacture boxes at the best possible level, Mr Gaurav Jalan, Founder, and Director of Packman Packaging Pvt Ltd India's top manufacturer of corrugated boxes share a few important tips.
Keep it clean
It is certain many of you are tired of hearing this. But, as several people will tell you, it would not need to be said, if everybody made certain to do it. If you are working on having an older glue pot and wheels, you know they will seem to generate a little glue slinging. This can impact the quality of the glue joint and form stickers where boxes in the bundle will stick together. Gluepot and wheels may also form adhesive contamination having dust and debris. Also, the metered quantity of adhesive is difficult to maintain to make sure of a proper bond. As for adhesive applicators, even though they are the cleanest alternatives, it is essential to check them regularly to avert possible nozzle or applicator clogging.
Reduce any possibility of human error
This would seem impossible to many, but it is achievable. When working with multiple-sized board panels and speed needs in the corrugated box industry, it is mandatory for the operator to continuously adjust the pattern length and placement in an attempt to keep a consistent and high-quality adhesive application. This is time-consuming work; any distraction would cause a misadjustment that eventually results in product loss. It is presently possible to upgrade your adhesive application system to a gluing station having automated pattern changes or auto-glue, which makes sure a correct glue-lap joint irrespective of the length of the tab or panel.
Make certain the board is glued, folded, and printed correctly
These days this is possible by incorporating quality assurance vision inspection systems into your procedure. Quality assurance has three components: classify the non-conforming product, obliterate it from the production line, and check the lines' statistics to hold plant operations responsible. All three are possible in manners not imagined a few years ago in the corrugated box-making industry, having vision-based quality assurance. Snapshots of defective makes are saved and cataloged. Machine performance would be monitored remotely and statistically analyzed. The same statistics allow managers to be aware of developments on converting lines as they happen and to take measure action in a timely fashion.     
Scrap may stain your reputation
For a flawless outcome, incorporate a scrap or tab removal procedure to prevent hanging scrap that has not been correctly cut post being folded into the box.
Do away with defective boxes prior to they make it to your delivery vehicle
Bundle ejection methods are used in sync with a quality assurance system to ensure that the defective boards are eradicated from manufacturing and not transported to the customer. As the second critical component of a Quality Assurance System in paper converting, removing defective pieces from the line automatically is unparalleled in respect to effectiveness. All other choices depend on operators to sort products or find errors and take them out of the line. Automatic ejection takes care of the removal without any interruption in production.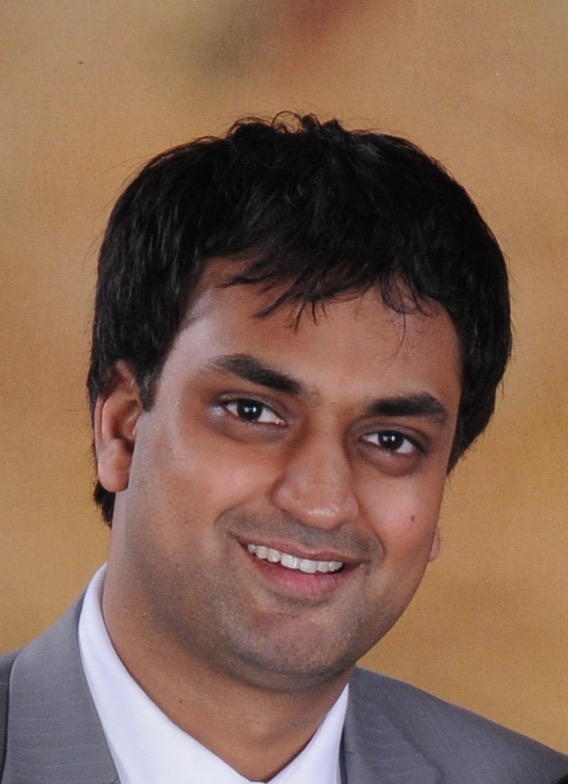 Mr. Gaurav Jalan is the Founder and Director of Packman Packaging, one of the largest Indian packaging company that has been serving some of the world's eminent technology, pharmaceutical, retail, fast-moving consumer goods, food, courier, publication, Jewellery, fashion, e-commerce organizations for the past 30 years.
A brilliant academic, a good graphic designer and a graduate from India's top management institutes, Mr. Jalan is a visionary businessman and an eminent spokesperson on matters related to the Indian Packaging industry. Under the leadership of Mr Gaurav Jalan, Packman.co.in (Packman's official website) became India's first e-commerce store for packaging solutions in the year 2002 (5 years before Flipkart was launch).
Today, Packman Packaging manufactures more than one lakhs of corrugated rolls, corrugated boxes, high-quality bubble sheets, safety/courier bags and more from it state of art manufacturing unit, located in Delhi NCR region. The manufacturing unit uses advanced packaging machinery and printing technology that ensures Packman's customers get fast and efficient delivery, high-quality brand representation through their product packaging.
Packman Packaging Top Offerings
Custom Corrugated Boxes – Packman Packaging is one of the largest manufacturers of 3 ply corrugated boxes in India, 5 ply corrugated boxes, and 7 ply corrugated boxes along with corrugated rolls in India. At Packman's online store you can customize (with your logo, graphics, shipping instruction) and buy corrugated boxes at the Best Manufacturer Rates and at Best Quality, Get PAN India Delivery, Free Shipment, Discounts on Bulk orders
Tamper Proof Courier Bags – You can buy Tamper Proof 60 Microns Security Courier Bags and 50 microns security at the Best Manufacturer Rates and at Best Quality, Get PAN India Delivery, Free Shipment, Discounts on Bulk Orders.
Stand Up Pouches – You can buy all kinds of customized and non-customized Stand-Up Pouches at the best wholesaler Rates and at the Best Qualities. Some of best seller stand up pouches at Packman store are:
Transparent Pouches with Zip Lock
Kraft Finish Stand Up Pouches with Zip Lock
Custom Printed Stand Up Pouches
Oval Window Stand Up Pouches.
Silver Standup Pouches with Zip Lock
Stand Up Pouches with Nozzle for Handwash, Ketchup and for Food Paste packaging.