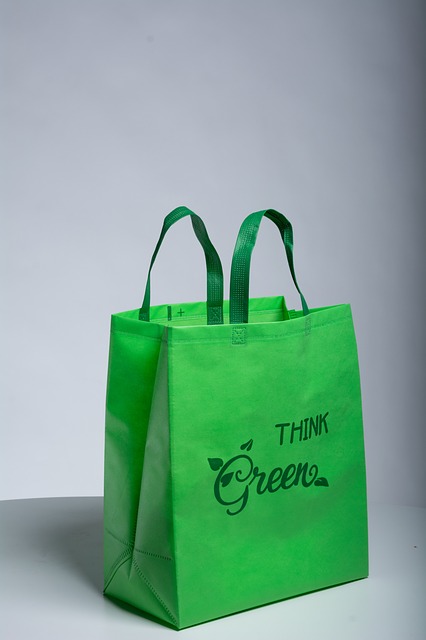 Conservation of the ecological system is a huge concern. Every tiny step in this direction makes an impactful contribution. The inclusion of non-woven bags over plastic and paper bags is one such effort.
With ever-increasing awareness, people are starting to understand the need for using non-woven bags. Whether it is shopping bags, packaging bags or any other thing, they are being used in every possible way.
Today, Mr. Gaurav Jalan, Founder, and Director of Packman Packaging Pvt Ltd which is Delhi's top packaging manufacturer talks about reasons non-woven bags are better options than paper bags.
Fashionable
Now several companies are offering non-woven bags in various categories. With a wide range of colors and styles available in the industry, they assist you to raise your style factor. You can select from a variety of styles, like the D-cut, loop handle, box type, shimmery and few more.
Eco-Friendly
One factor that has single-handedly pushed the change from plastic to non-woven bags is that they do not harm the environment. Also, unlike paper bags, they are not made by cutting off trees. Eco-friendly bags are the need of the era.
Durable
One of the strongest advantages of non-woven bags is its durability. They are made by bonding long and short fibers using a chemical formula. This makes them strong. The bags cannot be torn easily and becomes long-lasting.
Reusable and Light Weight
Since these bags are strong, non-woven bags give the advantage of being used several times. They can be easily washed and used over time and over again.
These bags are extremely light as far as weight is concerned. Thus, it makes them convenient and effective, when one carries them.
Provides Easy Storage
Storing these bags is quite an easy thing to do. They are foldable and can be kept in cupboards and drawers. They take up very few spaces and are also comfortably portable.
Liquid Resistant
The fabric, that is used to make non-woven bags, is liquid-resistant in nature. This makes the bags more effective even during rainy times.
Affordable
Non-woven shopping bags are quite economical and offer value for your money when compared to plastic and paper bags and they easily fit in anyone's budget.
Recyclable
A 100% recyclable, non-woven bags play a vital role in conserving nature. While paper bags can only be recycled up to a maximum of 3 times, non-woven bags can be recycled several times.
Provides Ventilation
The close-knit design of non-woven bags provides good ventilation to the products being carried. This is beneficial when food products like sweets or fruits need to be transported.
Good Branding
Non-woven packaging bags can be manufactured in several shapes and sizes. Based on the specific needs, they can be made according to the product that is to be packaged or carried in them. This flexibility assists them to become one of the finest branding tools. Businesses can easily get them printed in the colors of their preference along with their logos and tag lines.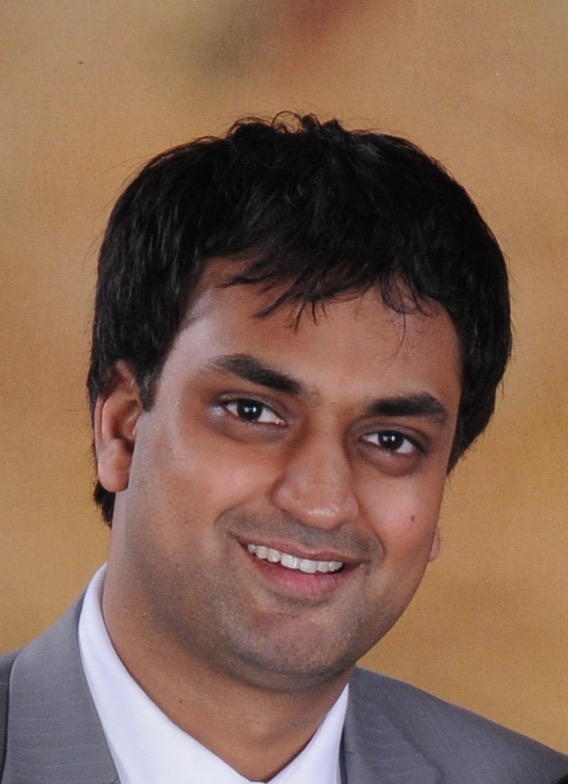 Mr. Gaurav Jalan is the Founder and Director of Packman Packaging, one of the largest Indian packaging company that has been serving some of the world's eminent technology, pharmaceutical, retail, fast-moving consumer goods, food, courier, publication, Jewellery, fashion, e-commerce organizations for the past 30 years.
A brilliant academic, a good graphic designer and a graduate from India's top management institutes, Mr. Jalan is a visionary businessman and an eminent spokesperson on matters related to the Indian Packaging industry. Under the leadership of Mr Gaurav Jalan, Packman.co.in (Packman's official website) became India's first e-commerce store for packaging solutions in the year 2002 (5 years before Flipkart was launch).
Today, Packman Packaging manufactures more than one lakhs of corrugated rolls, corrugated boxes, high-quality bubble sheets, safety/courier bags and more from it state of art manufacturing unit, located in Delhi NCR region. The manufacturing unit uses advanced packaging machinery and printing technology that ensures Packman's customers get fast and efficient delivery, high-quality brand representation through their product packaging.
Packman Packaging Top Offerings
Custom Corrugated Boxes – Packman Packaging is one of the largest manufacturers of 3 ply corrugated boxes in India, 5 ply corrugated boxes, and 7 ply corrugated boxes along with corrugated rolls in India. At Packman's online store you can customize (with your logo, graphics, shipping instruction) and buy corrugated boxes at the Best Manufacturer Rates and at Best Quality, Get PAN India Delivery, Free Shipment, Discounts on Bulk orders
Tamper Proof Courier Bags – You can buy Tamper Proof 60 Microns Security Courier Bags and 50 microns security at the Best Manufacturer Rates and at Best Quality, Get PAN India Delivery, Free Shipment, Discounts on Bulk Orders.
Stand Up Pouches – You can buy all kinds of customized and non-customized Stand-Up Pouches at the best wholesaler Rates and at the Best Qualities. Some of best seller stand up pouches at Packman store are:
Transparent Pouches with Zip Lock
Kraft Finish Stand Up Pouches with Zip Lock
Custom Printed Stand Up Pouches
Oval Window Stand Up Pouches.
Silver Standup Pouches with Zip Lock
Stand Up Pouches with Nozzle for Handwash, Ketchup and for Food Paste packaging.