Packman Packaging Reveals the Ways to Have them
Diwali is almost here, thus, it also brings the times for giving away corporate gift boxes to your clients and also to your employees. There is a reason why several businesses, big or small, invest in promotional corporate gift boxes – they work.
Mr. Jalan says the process of building a meaningful brand-client relationships is showing customer appreciation. And while there are various ways to elevate your customers' experience, very few can match that brand recognition and recall the effect of a promotional gift box.
Corporate gift boxes make a good marketing strategy seems great, and that is due to customer's and client's appreciation relates to a good experience.
So let us take a look at views shared by Mr. Gaurav Jalan, Founder and Director of Packman Packaging Pvt Ltd India's top packaging company for designing corporate gift boxes how to get to create your perfect corporate gift box.
Highlight the Personality of Your Brand
Corporate gift boxes are also gift-ready promotional packs that you give out to valued customers and clients.
They could be branded gifts to send along a welcome pack for new clients, or as corporate gift boxes for festivals like Diwali.
Every custom gift swag you send out gives you an opportunity to connect with your people But remember, you are not the only one who is doing it. So, how do you stand out?
Think about the way your box will reflect your company's unique persona and convey your message effectively. These questions will help you with those details.
How do you wish your customers to perceive your business? Are you fun or serious brand? Do you want your products to be the face of luxury? What is your USP? Will this message convey the purpose?
Set Budget
Custom corporate gift boxes provide you with cost flexibility. You can go for a small promotional swag box beside a single item or go big on your promotional treats. Both makes certain your choice supports your desired impression of your company and conveys the aspect of the business that you wish to underline.
While deciding on the cost, it supports if you already have a vision of your box's overall appearance and appeal as this will matter into your total printing cost.
Make Your Design Unique
Did you know that 7 out of 10 consumers agrees that packaging design influences purchasing decision?
The custom corporate gift box design and packaging material are important to building your perfect corporate gift box. But don't allow that to exert more pressure on your design process. Rather, use these insights to better know what your customers expect from you and then amaze them with something better.
The following checklist could help:
· Weave your company's story into the design
· Include, brand colors, fonts, logo
· Maximize packaging design area strategically
· Let your brand's aura shine
Oh, you know Packman Packaging, it has a dedicated team of designers and creators who specifically creates the wonderfully crafted corporate gift boxes for several businesses. You can approach Packman Packaging for all your Diwali and other festivals-themed corporate gift boxes, in case you are looking for creative ways and its dedicated team will craft out the unique design for your brand.
Select the Promotional Swag
Custom corporate gift box design covered; it is time to move on to your gift items. What goes inside?
The best corporate gifts stand out with captivating storytelling – from the colors that trigger brand recognition to the personalized touches that encourage repeat business. And then there is the actual swag inside your box that will speak volumes regarding the quality of your products or services.
Curate your gift items to complement the message you wish your clients to receive and the experience you wish them to remember you by.
If you are sending out your boxes for a special occasion such as Diwali or Christmas, choose items that they can use time and time again.
Do not Forget the Inserts
Take your customer or client's corporate gift unboxing experience up a notch by topping your marketing swag pack along with a thank you note. It could be in the form of a postcard, a greeting card, stickers, etc.
Small additions provide the final punch that delivers your personalized message. The best part? You can customize them to reinforce your company's image.
One more thing: presentation. Arrange your corporate items as you are telling a story. Create excitement (an eye-catching box design), give vital details (your gift items), and wrap up with your client or customer looking forward to the next edition.
Corporate and Personalized Gift Boxes from Packman Packaging (FAQ)
How do I create custom gift boxes?
Packman Packaging has a Design team that makes it quite easy to add your logo, text, and graphics within minutes.
Where can I purchase custom printed gift boxes?
You can order them from Packman Packaging. It offers high-quality custom box printing on product boxes, mailer boxes, and shipping boxes. The products are present in custom dimensions, corrugated and cardstock materials, besides full-color printing.
Is there a minimum order for gift boxes?
No. One can easily place an order for a sample box with their own artwork and dimensions.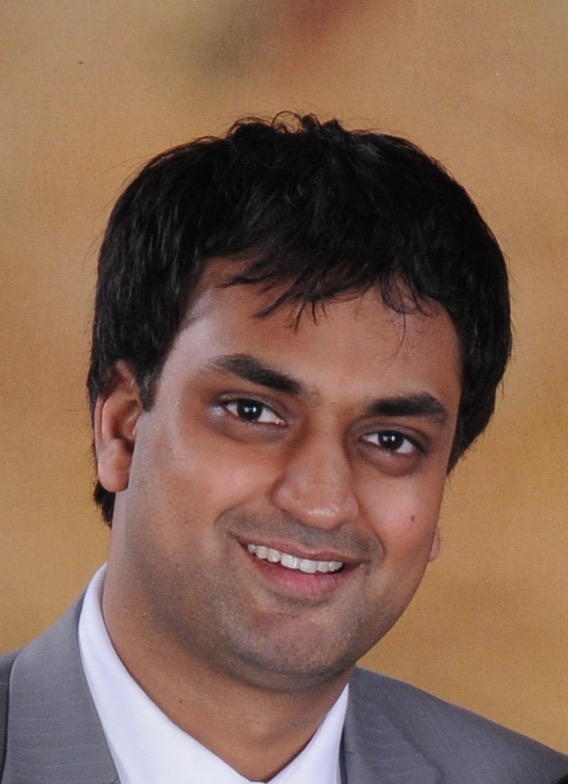 Mr. Gaurav Jalan is the Founder and Director of Packman Packaging, one of the largest Indian packaging company that has been serving some of the world's eminent technology, pharmaceutical, retail, fast-moving consumer goods, food, courier, publication, Jewellery, fashion, e-commerce organizations for the past 30 years.
A brilliant academic, a good graphic designer and a graduate from India's top management institutes, Mr. Jalan is a visionary businessman and an eminent spokesperson on matters related to the Indian Packaging industry. Under the leadership of Mr Gaurav Jalan, Packman.co.in (Packman's official website) became India's first e-commerce store for packaging solutions in the year 2002 (5 years before Flipkart was launch).
Today, Packman Packaging manufactures more than one lakhs of corrugated rolls, corrugated boxes, high-quality bubble sheets, safety/courier bags and more from it state of art manufacturing unit, located in Delhi NCR region. The manufacturing unit uses advanced packaging machinery and printing technology that ensures Packman's customers get fast and efficient delivery, high-quality brand representation through their product packaging.
Packman Packaging Top Offerings
Custom Corrugated Boxes – Packman Packaging is one of the largest manufacturers of 3 ply corrugated boxes in India, 5 ply corrugated boxes, and 7 ply corrugated boxes along with corrugated rolls in India. At Packman's online store you can customize (with your logo, graphics, shipping instruction) and buy corrugated boxes at the Best Manufacturer Rates and at Best Quality, Get PAN India Delivery, Free Shipment, Discounts on Bulk orders
Tamper Proof Courier Bags – You can buy Tamper Proof 60 Microns Security Courier Bags and 50 microns security at the Best Manufacturer Rates and at Best Quality, Get PAN India Delivery, Free Shipment, Discounts on Bulk Orders.
Stand Up Pouches – You can buy all kinds of customized and non-customized Stand-Up Pouches at the best wholesaler Rates and at the Best Qualities. Some of best seller stand up pouches at Packman store are: