As Shared by India's Top Packaging Company Packman Packaging
The ultimate goal of any brand is to leave a lasting impression on its customers. And the right way to do it is by ensuring that the finished product meets the customer's expectations. The final touch is what changes the look and feel of the product. Packaging too needs the finishing touches to create a favorable first impression, just as ordinary pieces of art turn into masterpieces with the finishing touches.
So, what kind of finishing touch is ideal for your packaging? Let's find out about the two types of finishing touches that are popularly used today. Packman Packaging India Pvt Ltd Delhi's leading custom corrugated box designing company shares the major differences between Soft Touch Coating and Soft Touch Lamination used for packaging.
Coating and Lamination
Coatings protect the packages from damage by scuffing or friction besides adding a visual appeal to the final product. Lamination is a piece of film bonded to the stock that offers protection against cracking, fingerprinting, scuffing, aggressive liquids, and challenging environments.
What is Soft Touch Coating?
As the name implies, it gives the final packaging a soft look and feel. A matte finish with a velvety texture adds a feeling of luxury and sophistication to the product, increasing its value.
What is Soft Touch Lamination?
Soft touch lamination aka velvet lamination is a technique that involves the lamination of biaxially oriented polypropylene film, or BOPP. It is an ideal choice for luxury packaging, business cards, and high-end brochures.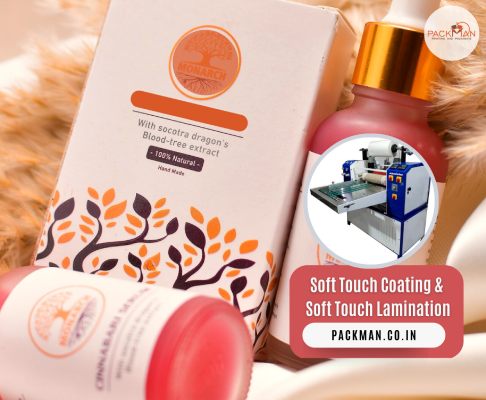 How are they different from each other?
Soft touch coating is used as liquid during the inline process after the application of the printing ink. Once the coating dries, the product packaging feels soft and smooth.
In soft touch lamination, a uniquely textured matte film is bonded on top of the printed paperboard. The final packaging feels soft but has a low luster.
Soft touch coatings do not require an extra press pass and hence it is cost-effective.
Soft touch laminates on the contrary are more expensive.
When the soft touch coating is water-based or UV-cured it won't affect the recyclability of the underlying substrate thus making it environment friendly.
 Soft touch laminates are not environment friendly as they cannot be recycled.
Soft touch coating does not mute the color of printed inks
 Soft touch lamination, however, causes a slight change in color and hence the printed ink appears muted.
Soft touch coating is less durable than Soft touch lamination.
Soft touch lamination may not give your product a glossy effect, but it can prevent the corners of the printed materials from being curled or chipped thereby increasing the life of your print. It is more durable than soft-touch coating.
While soft-touch coatings can definitely boost your sales with their rich velvety look and an awesome unboxing experience on a digital medium, soft-touch lamination can add an extra layer of protection against fingerprints, smudges, and yellowing besides offering durability and longevity. Whether it is soft touch coating or lamination, the choice of finishing touch will depend upon factors like budget and packaging requirements specific to that product.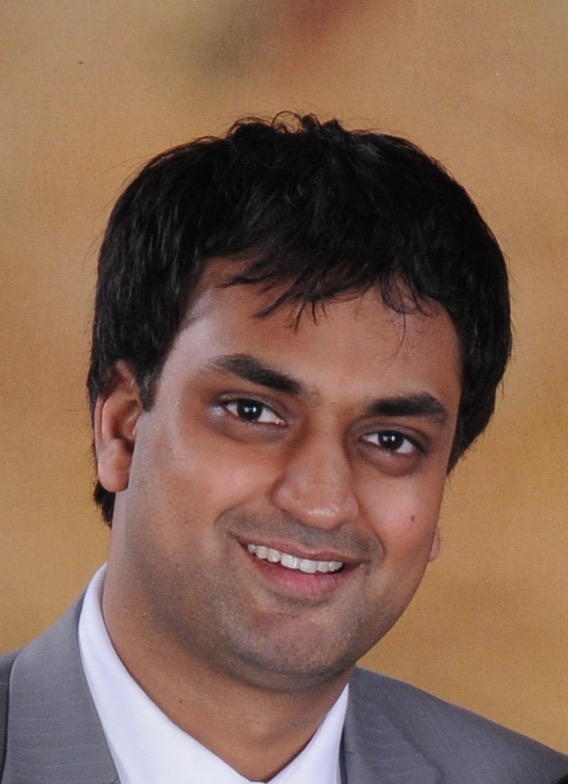 Mr. Gaurav Jalan is the Founder and Director of Packman Packaging, one of the largest Indian packaging company that has been serving some of the world's eminent technology, pharmaceutical, retail, fast-moving consumer goods, food, courier, publication, Jewellery, fashion, e-commerce organizations for the past 30 years.
A brilliant academic, a good graphic designer and a graduate from India's top management institutes, Mr. Jalan is a visionary businessman and an eminent spokesperson on matters related to the Indian Packaging industry. Under the leadership of Mr Gaurav Jalan, Packman.co.in (Packman's official website) became India's first e-commerce store for packaging solutions in the year 2002 (5 years before Flipkart was launch).
Today, Packman Packaging manufactures more than one lakhs of corrugated rolls, corrugated boxes, high-quality bubble sheets, safety/courier bags and more from it state of art manufacturing unit, located in Delhi NCR region. The manufacturing unit uses advanced packaging machinery and printing technology that ensures Packman's customers get fast and efficient delivery, high-quality brand representation through their product packaging.
Packman Packaging Top Offerings
Custom Corrugated Boxes – Packman Packaging is one of the largest manufacturers of 3 ply corrugated boxes in India, 5 ply corrugated boxes, and 7 ply corrugated boxes along with corrugated rolls in India. At Packman's online store you can customize (with your logo, graphics, shipping instruction) and buy corrugated boxes at the Best Manufacturer Rates and at Best Quality, Get PAN India Delivery, Free Shipment, Discounts on Bulk orders
Tamper Proof Courier Bags – You can buy Tamper Proof 60 Microns Security Courier Bags and 50 microns security at the Best Manufacturer Rates and at Best Quality, Get PAN India Delivery, Free Shipment, Discounts on Bulk Orders.
Stand Up Pouches – You can buy all kinds of customized and non-customized Stand-Up Pouches at the best wholesaler Rates and at the Best Qualities. Some of best seller stand up pouches at Packman store are:
Transparent Pouches with Zip Lock
Kraft Finish Stand Up Pouches with Zip Lock
Custom Printed Stand Up Pouches
Oval Window Stand Up Pouches.
Silver Standup Pouches with Zip Lock
Stand Up Pouches with Nozzle for Handwash, Ketchup and for Food Paste packaging.