Packaging is an art in itself. Every product requires a different level of protection. But, when it comes to electronic goods, the packaging is a crucial aspect. Besides being expensive, these products are extremely fragile and need to be handled with care and caution. Electronic packaging must ensure complete protection from mechanical damage, radio frequency noise emissions, and electrostatic discharge.
Here in this blog are, a few packaging tips from Packman Packaging Pvt Ltd India's top packaging manufacturers and suppliers of electronic compliance companies that will help you ship your electronic goods safely.
· Special care for batteries: While shipping electronics, batteries must be removed and packed separately to avoid fire or spark hazards. Lithium-ion batteries commonly used in laptops, mobile phones, cameras, etc. must be transported with caution. Since these batteries get overheated quickly, the exposed terminals must be well protected by wrapping them in an insulating, non-conductive material. This will prevent accidental leakage from the batteries if damaged while shipping and thus keep the other items safe on board. Don't charge the lithium batteries fully before shipping as it can reduce the risk of the battery malfunctioning and catching fire.
· Sensitive electronic packaging: Some electronic items are sensitive to EMI (Electromagnetic interference) / RF (Radio Frequency) that must be covered with aluminum shielding to protect them from any kind of damage. Ideally, sensitive electronic goods must be shipped in custom-designed wood crates that provide maximum protection.
· Packaging materials: In order to ensure that the electronic item reaches its destination in perfect condition, choosing the right packaging material is essential.
– Bubble wrapping the electronic item will protect it from static electricity and excess heat. For better protection, use small-cell or large-cell bubble wraps. The latter is apt for wrapping heavier items. This prevents the surface of the item from getting scratched by any other items kept inside the box.
– Film support packs, available in various sizes secure electronics in place and protect them from catching dirt and dust and from being scratched.
– Foil-sealed anti-static bags prevent the build-up of static electricity that damages circuits. They are ideal for printed circuit boards (PCB) or hard disk and electronics components. Being 100% vacuum sealed, it protects the items from dust, moisture, etc.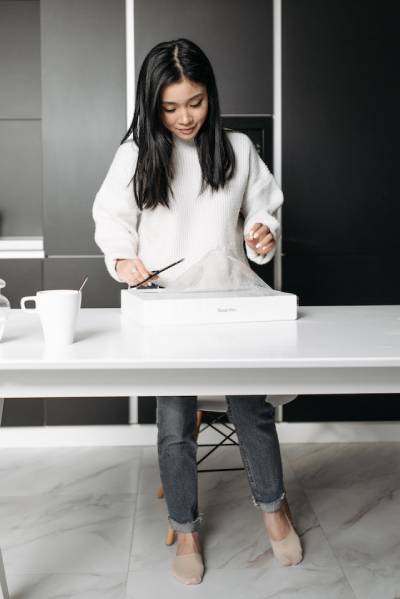 · Shipping material:
– Use a good quality corrugated box that is sturdy and sustainable and can protect electronic items from moisture.
– Double packing involves placing the electronic item in one box and keeping it inside another oversized box. This ensures that the edges don't touch the outer box during shipping. Add some cushioning materials like a sweater or towel between the two boxes to create a buffer for the electronics.
– Use high-quality, tamper-proof tape such as water-activated tape that forms a permanent bond with the packing box.
· Cords and Accessories must be packed separately by securing them with cable ties to prevent them from getting tangled and labeled properly.
Conclusion
Electronic packaging requires special skills which can only be provided by a good packaging company.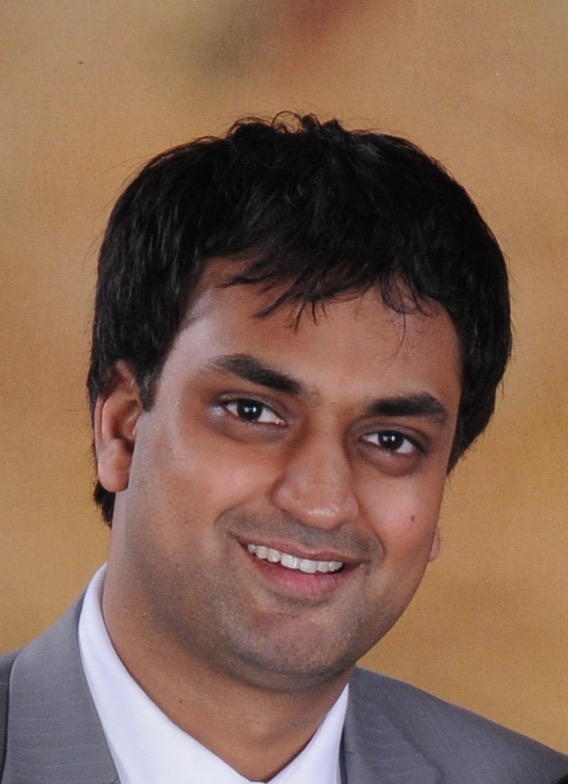 Mr. Gaurav Jalan is the Founder and Director of Packman Packaging, one of the largest Indian packaging company that has been serving some of the world's eminent technology, pharmaceutical, retail, fast-moving consumer goods, food, courier, publication, Jewellery, fashion, e-commerce organizations for the past 30 years.
A brilliant academic, a good graphic designer and a graduate from India's top management institutes, Mr. Jalan is a visionary businessman and an eminent spokesperson on matters related to the Indian Packaging industry. Under the leadership of Mr Gaurav Jalan, Packman.co.in (Packman's official website) became India's first e-commerce store for packaging solutions in the year 2002 (5 years before Flipkart was launch).
Today, Packman Packaging manufactures more than one lakhs of corrugated rolls, corrugated boxes, high-quality bubble sheets, safety/courier bags and more from it state of art manufacturing unit, located in Delhi NCR region. The manufacturing unit uses advanced packaging machinery and printing technology that ensures Packman's customers get fast and efficient delivery, high-quality brand representation through their product packaging.
Packman Packaging Top Offerings
Custom Corrugated Boxes – Packman Packaging is one of the largest manufacturers of 3 ply corrugated boxes in India, 5 ply corrugated boxes, and 7 ply corrugated boxes along with corrugated rolls in India. At Packman's online store you can customize (with your logo, graphics, shipping instruction) and buy corrugated boxes at the Best Manufacturer Rates and at Best Quality, Get PAN India Delivery, Free Shipment, Discounts on Bulk orders
Tamper Proof Courier Bags – You can buy Tamper Proof 60 Microns Security Courier Bags and 50 microns security at the Best Manufacturer Rates and at Best Quality, Get PAN India Delivery, Free Shipment, Discounts on Bulk Orders.
Stand Up Pouches – You can buy all kinds of customized and non-customized Stand-Up Pouches at the best wholesaler Rates and at the Best Qualities. Some of best seller stand up pouches at Packman store are:
Transparent Pouches with Zip Lock
Kraft Finish Stand Up Pouches with Zip Lock
Custom Printed Stand Up Pouches
Oval Window Stand Up Pouches.
Silver Standup Pouches with Zip Lock
Stand Up Pouches with Nozzle for Handwash, Ketchup and for Food Paste packaging.