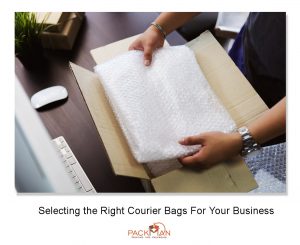 Courier bags provides a wide variety of shipping options to ship products and items safely and securely. They are an excellent way to take customer fulfillment to a whole new level. Particularly, e-commerce companies over the last decade have benefited from superior, intelligent packaging that these bags provide.
There are various types of courier bags not only based on purpose, but also on the thickness they come in. For instance, there are 50-microns and 60-microns courier bags. These are tamper-proof courier bags that ensure the safe delivery of items to customers without the risk of tamper or product swaps. Besides, there are courier bags with and without POD. What do all these stand for and what do you need?
Today, in this article, India's eminent industry leader, Founder, and Director of India's leading packaging company Packman Printing and Packaging Mr. Gaurav Jalan talks on choosing the proper courier bags for e-commerce packaging. Here they are:
These kind of courier bags are quite cost-effective. They can be customized based on your demands. They can be best utilized for shipping low-worth or non-fragile products, like pen drives, memory cards, watches, etc. They are also, preferred by sellers who deal with items that offer low-profit margins or who do not want to invest heavily in packaging. 50-microns bags are really a great boon to business people who looks to achieve cost-effectiveness and superior scales of economies in packaging.
Courier Bags (60 Microns) are a bit more expensive than 50-micron courier bags on the basis of their film thickness. These are best used for shipping or transiting delicate materials such as garments, posters, etc. They are most popular among medium-range businesses. They help ship selected products like mobile phones.
Fragile or breakable materials and bubble courier bags are like made for each other. Or, more precisely, premium, fragile articles like glassware, costly electronic items, mobile phones, jewelry, all best fits inside bubble bags. They offer solid protection from breakage or damage.
They are majorly used to package garments, small, non-fragile gadgets. Companies are using courier bags without POD jackets to decrease time and manmade work. Nowadays there are advanced technologies where they label the invoices and paste it on top of the product. The premium bag which is 60 microns are assured for tamper safety and do not require a POD jacket. The primary objective of a POD jacket is maintaining invoices, but thanks to the advanced technic, POD jackets become optional.
Courier Bags (Large Envelopes)
They are large in size that helps ship bigger items like photo frames and baby toys. Large envelopes are available in several sizes according to your needs. Their high-tensile strength means they can be stuffed beyond their allocated capacity even because they are not prone to tears and damage. What's more, they even provide write-on space and are available in multiple sizes.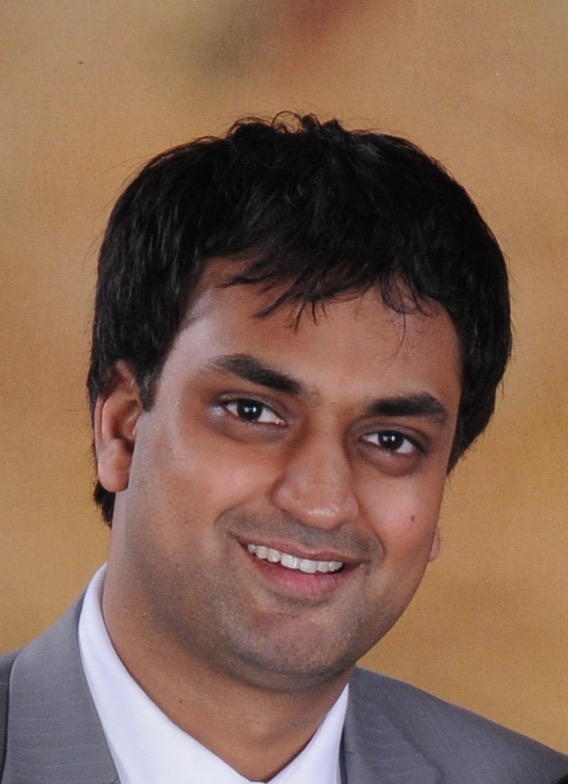 Mr. Gaurav Jalan is the Founder and Director of Packman Packaging, one of the largest Indian packaging company that has been serving some of the world's eminent technology, pharmaceutical, retail, fast-moving consumer goods, food, courier, publication, Jewellery, fashion, e-commerce organizations for the past 30 years.
A brilliant academic, a good graphic designer and a graduate from India's top management institutes, Mr. Jalan is a visionary businessman and an eminent spokesperson on matters related to the Indian Packaging industry.  He has witnessed and as well as participated in the growth process of India's packaging industry's that was few billions dollar market in 2010, grew into USD 31 billion in 2015 and is expected to turn$72 billion by 2020.
Under the leadership of Mr Gaurav Jalan, Packman.co.in (Packman's official website) became India's first e-commerce store for packaging solutions in the year 2002 (5 years before Flipkart was launch).
In years 2003-2005, when the majority of Indian packaging companies were primarily focused on their revenue and operations, Packman under Mr Jalan's leadership has started using eco-friendly and recycled packaging raw materials.
Today, Packman Packaging manufactures more than one lakhs of corrugated rolls, corrugated boxes, high quality bubble sheets, safety/courier bags and more from it state of art manufacturing unit, located in Delhi NCR region. The manufacturing unit uses some of the world's most advanced packaging material manufacturing machinery with world's best printing technology that ensures Packman's customers get fast and efficient delivery, high-quality brand representation through their product packaging.