The ideal result for a packaging project is achievable thanks to the correct mix of various factors, design, functional and structural options. Some factors to bear in mind in an attempt to decide which is the correct paperboard to make your custom packaging.
Doing that, initially, let us get begin from the definition of the most used materials in the folding paper sector. With folding carton, it is recommended to a paper-based material with a grammage above 225 gsm, while it is referred to paper when made of a lower grammage. Materials such as the microwave or corrugated paperboard are usually referred to as cardboard and they are utilized to realise, for instance, packings or shipping boxes.
As one exactly knows what folding carton means, here some essential tips from Mr. Gaurav Jalan, Founder and Director of Packman Packaging Pvt Ltd India's leading packaging manufacturer that will assist you to opt the correct paperboard based on your requirements.
A Thicker Material is Not Always the Ideal Option
Thinking that a paperboard with a bigger grammage and thickness is the ideal choice is one of the most common mistakes. Several companies opt the highest grammages worrying regarding the weight of products the boxes will store, or about damages during the transit. That is not always good.
In fact, the selection has to be based, besides on thickness and grammage, on the toughness of cardboard that forms from mechanical qualities of paper. For instance, a virgin fibre paper such as Stora Enso Tambrite), same thickness has a higher toughness compared to a recycled one because the first has wood pulp that hardens the structure, while the second one does not.
Only post checked toughness, grammage and thickness, it is feasible to opt the best paper according to the dimensions of packaging and the weight of the product that is inside it. In fact, if the thickness of the paper is exceedingly high, some damages could occur in packaging manufacturing, as for instance a low quality of creases, imperfections of closing flaps and lastly manufacturing problems while filling the product.
Use the Proper Paperboard According to Design Selections
As said during various occasions, packaging design must impress your buyers and reveal part of the box content. Opting a paper able to provide great results about that as well is another basic aspect to look for a professional packaging creation.
One of the most common queries addressed is about the best paper to use in an attempt to realise a cosmetic packaging. If you want a material with a higher white point, it is suggested to use virgin fibre papers, like the Iggesund Invercote Creato, one of the most preferred material on this market. If you wish to design an irregular-shaped packaging with several creases instead, it is suggested to preferring a paper characterised having a lower thickness, to avoid the paperboard tearing. In fact, thickest papers are more possibly to peel.
Use Virgin Fibre Cardboard for Primary Food Packaging
If you are planning for a food packaging, particularly the primary one, so a direct contact food packaging, the material selection is fundamental. Virgin fibre is certainly one of definitely the best choices, thanks to the spruce and birch pulp used in producing this sort of packaging, with no harmful materials added.
While making paper and recycled cardboard it could occur to find some additives (at times mineral oils as well). In case of contact with these substances with food, there might be risks for consumers health. Though, some law lets the use of recycled papers for food purposes, setting very high tolerance for potentially harmful substances. This regulatory gap leaves sufficient time to one of the most discussed themes in this field so that a reduction of the limits imposed by authorities is expected.
This is why it is suggested, when producing food packaging, carefully opting between virgin fibre or recycled paperboard.
These are simply a few suggestions based on the most regularly asked questions, but the horizon of material for packaging production is quite rich. The last thing, you need to always ask yourself which are the features the paper must have to achieve your target.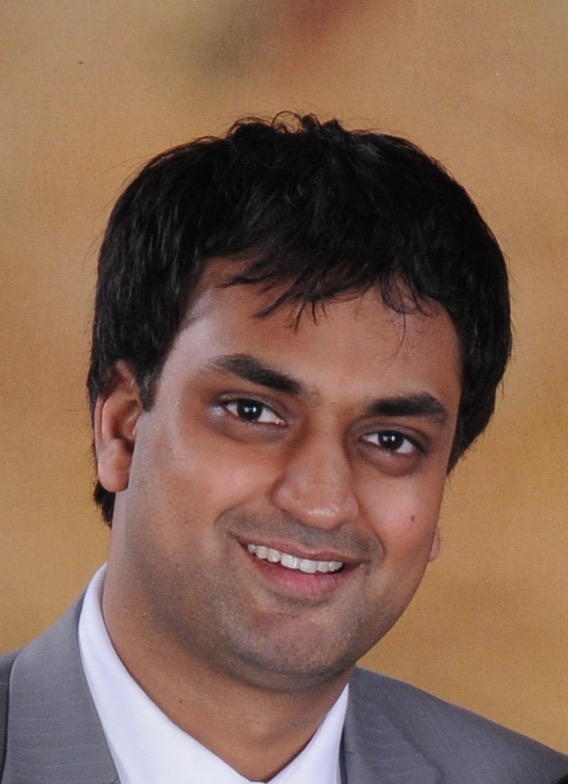 Mr. Gaurav Jalan is the Founder and Director of Packman Packaging, one of the largest Indian packaging company that has been serving some of the world's eminent technology, pharmaceutical, retail, fast-moving consumer goods, food, courier, publication, Jewellery, fashion, e-commerce organizations for the past 30 years.
A brilliant academic, a good graphic designer and a graduate from India's top management institutes, Mr. Jalan is a visionary businessman and an eminent spokesperson on matters related to the Indian Packaging industry.  He has witnessed and as well as participated in the growth process of India's packaging industry's that was few billions dollar market in 2010, grew into USD 31 billion in 2015 and is expected to turn$72 billion by 2020.
Under the leadership of Mr Gaurav Jalan, Packman.co.in (Packman's official website) became India's first e-commerce store for packaging solutions in the year 2002 (5 years before Flipkart was launch).
In years 2003-2005, when the majority of Indian packaging companies were primarily focused on their revenue and operations, Packman under Mr Jalan's leadership has started using eco-friendly and recycled packaging raw materials.
Today, Packman Packaging manufactures more than one lakhs of corrugated rolls, corrugated boxes, high quality bubble sheets, safety/courier bags and more from it state of art manufacturing unit, located in Delhi NCR region. The manufacturing unit uses some of the world's most advanced packaging material manufacturing machinery with world's best printing technology that ensures Packman's customers get fast and efficient delivery, high-quality brand representation through their product packaging.