While badly made packaging can discourage people, a cleverly designed one can bring in more customers.
Your product's packaging is the first thing that people see. For people who do not know your brand, it's the only thing that will make them decide whether they'll buy your product or not.
Whether it is a product, mailer, or shipping box, your packaging needs to be professional and on-brand. It does not matter whether you run a small store or an enormous corporation—custom packaging must make your brand stand out from the rest.
Imagine of Apple's minimalist packaging. That is clever packaging that people instantly recognize.
It is no surprise that customers love capturing their unboxing moments in videos. The box is part of their excitement.
If you search the web, search for the term "unboxing videos" on Google Trends. One will see how people's interest in these videos expanded over time.
Mr. Jalan, says these videos are popular because it is a curious factor. People like to watch unboxing videos just to see other what other one has got in their boxes. Specifically, the mystery boxes.
Another thing is that the packaging is part of the allure. In several videos, the unboxer takes the time to carefully observe and use comments about the appearance of the package.
With an unboxing trend taking going strong, brands can expect buyers to pay more attention to packaging.
This blog by Mr. Gaurav Jalan, Founder, and Director of Packman Packaging Pvt Ltd which is India's leading Custom Packaging company talks about how custom packaging can make your brand simply awesome.
What Sort of Custom Packaging One Should Choose?
Good packaging boosts brand image and helps validate a high price point.
Your selection of packaging is as essential as the product itself. Some purchases are emotion-based, specifically, when the customer is looking at two similar products.
With the correct packaging, customers can make a purchasing decision depending on what appeals to them the most.
Product Boxes
As per Marty Neumeier, author of the book The Brand Gap, a retail package is the last and the best opportunity to make a sale. When one has exhausted all its advertising budget, one needs to ensure that their product stands out from the competition.
Product boxes can assist you to define your brand and keep it on top of buyer's minds. Apart from protecting the product from damage, retail packaging features, product information and branding elements that can assist customers with their purchasing decision.
Shipping boxes might come as an afterthought. But every business owner should see them as a good chance to advertise their business.
What used to be non-descript brown boxes can now be used printed inside and out in your brand colors. It makes things easier for customers to remember your brand long after they have received their package.
Mailer Boxes
If one is selling subscription boxes or promotional kits, one needs mailer boxes that are both sturdy and good looking. These are suitable for shipping small items such as stationery, jewelry, or heftier products such as clothing.
Mailer boxes use corrugated cardboard, which is good for stacking. The thick sheets of cardboard not just protect the contents from damage but also act as a good canvas for your brand design.
Selecting Your Box Size
Getting your product securely from the factory to store, and lastly to homes, is important. The size of your packaging decides not only the shipping expenses but also how your product will be viewed.
A box that is quite small can make your product look cheap. A bigger one, on the other hand, may not give ample protection for your products.
Box sizes are based on the size of your product and on if they are breakable or not. If you are shipping several items at once, it assists to have on-hand boxes of different sizes. For fragile products, it's best to get a bit bigger box and add some padding for safety.
How to Choose the Right Material
Think of packaging like a house of your product. It must be sturdy enough to secure the product from damage and to withstand shipping.
The caliper or thickness of the packaging must be compatible with your product and is well-suited to your expected result.
Is the product fragile? If the product is made of glass or other flimsy material, a 14 pt cardstock might not be your best bet. Use a corrugated cardboard box instead.
Do you require lightweight packaging? Cardstock is a top choice.
Add Inserts and Other Marketing Elements
Branding does not end with boxes. One can further customize the packaging by adding the following elements.
Labels: Labels stick to precisely on any surface and are a top way to feature your logo and message. Available in cut-to-size as well as roll.
Hang Tags: Hang tags might contain essential buying information such as pricing, ingredients, and instructions. Add them to gift boxes to upgrade the appearance of your product.
Packaging Sleeves: Packaging sleeves allow you to maximize your branding by printing your logo and colors. They also enhance the perceived value of your product.
Wrapping Paper: Wrapping paper is a good addition to present a brand. With logo patterns all around, wrapping paper can be utilized to promote any business or event.
Gift Certificates: Gift certificates could be used to up-sell or serve as a loyalty score for customers. One can add sequential numbering for simple tracking.
Making a Memorable Unboxing Experience
It does not matter the size of your organization or the product you sell. In a competitive industry, great packaging is vital.
A custom box sets your brand look apart from competitors selling the exact product. It boosts the customer experience by letting various colors, textures, and other features stand out.
Packman Packaging is one of India's largest manufacturers of corrugated boxes, corrugated rolls, bubble rolls, bubble pouches, courier bags, POD jackets, duct tapes, e-commerce shipping bags, and more.
With more than 30 years of experience of serving over 300 plus happy clients located across India, South Asian and the Middle East countries, some of Packman's elite customers are Samsung, Amazon, Flipkart, Ferns N Petals, BOSCH, Snapdeal, Borges India, OCAP industries, Kundan Cables, Kalinga Cables, Grandlay Cables, Paramount Cables, Cona, Gold Medal, and more.
Apart from Packman's high-quality printing and packaging solutions, the company combines its technical expertise with market insights to deliver customized solutions that exceed customer expectations. It engages with the brand early on in the development process to understand their specific needs, and partner with them to create packs that stand out on the shelves and shape consumer experiences.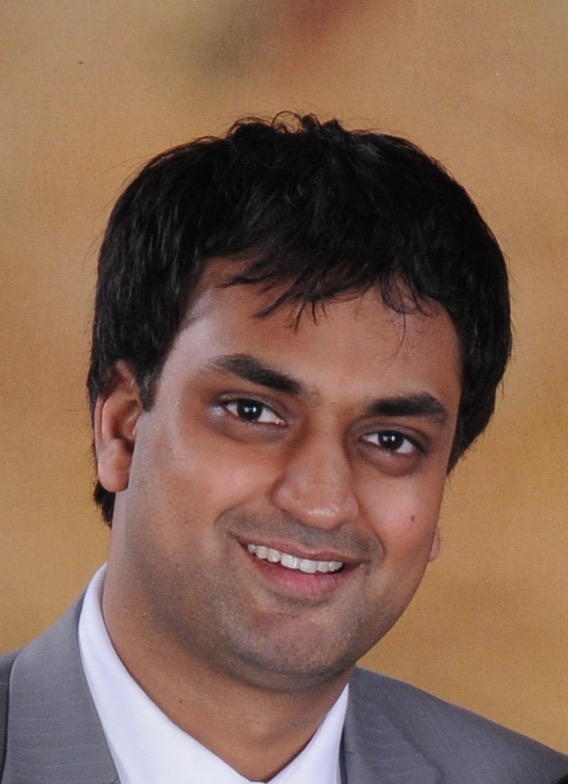 Mr. Gaurav Jalan is the Founder and Director of Packman Packaging, one of the largest Indian packaging company that has been serving some of the world's eminent technology, pharmaceutical, retail, fast-moving consumer goods, food, courier, publication, Jewellery, fashion, e-commerce organizations for the past 30 years.
A brilliant academic, a good graphic designer and a graduate from India's top management institutes, Mr. Jalan is a visionary businessman and an eminent spokesperson on matters related to the Indian Packaging industry.  He has witnessed and as well as participated in the growth process of India's packaging industry's that was few billions dollar market in 2010, grew into USD 31 billion in 2015 and is expected to turn$72 billion by 2020.
Under the leadership of Mr Gaurav Jalan, Packman.co.in (Packman's official website) became India's first e-commerce store for packaging solutions in the year 2002 (5 years before Flipkart was launch).
In years 2003-2005, when the majority of Indian packaging companies were primarily focused on their revenue and operations, Packman under Mr Jalan's leadership has started using eco-friendly and recycled packaging raw materials.
Today, Packman Packaging manufactures more than one lakhs of corrugated rolls, corrugated boxes, high quality bubble sheets, safety/courier bags and more from it state of art manufacturing unit, located in Delhi NCR region. The manufacturing unit uses some of the world's most advanced packaging material manufacturing machinery with world's best printing technology that ensures Packman's customers get fast and efficient delivery, high-quality brand representation through their product packaging.