Selecting packaging tape could seem like an insignificant decision to your overall packaging operation, but in reality, it is a critical part of an element to your secondary packaging strategy as the box and filler you have chosen to keep your contents secure. Together, secondary packaging makes sure your goods arrive at their final destination safely and intact.
Improper packaging tape selection or application might result in product damage or theft, as well as damage to your brand and relationship with your customer.
From hot melt to acrylic adhesives, cold to warm temperature, and everything in-between, there are several factors to consider when opting for the right packaging tape.
In this blog, Mr. Gaurav Jalan, Founder, and Director of Packman Packaging Pvt Ltd talks about key things to consider when opting for packaging tape.
Grade: Packaging tapes are present in a range of grades, which means varying levels of film and adhesive thickness. These grades provide a range of different holding and tensile strength. When considering what grade of tape to buy, be certain to factors like carton size and weight, and the production and shipping weather conditions in which the tape is being used. As any of those variables increases, so too should the grade of tape you opt.
Environment: When you are buying packaging tape, never forget to consider the production and shipping/storage atmosphere. Things such as temperature and environmental conditions like humidity and dust could impact the quality of the seal.
Substrate: Think of what you are sealing. There are several carton types available, from corrugated to options such as recycled, thick, or double-wall, printed or waxed. All of it brings its own set of advantages to the distribution network, but also its weaknesses when it comes to tape performance.
Way of Application: There are 2 ways to apply packaging tape, in a manual process through a hand-held tape dispenser or in an automated process using an automatic case sealer. In a manual method, features like the easy unwind, good tack for initial grab to the corrugated structure, and strong film backing to prevent stretching and breaking are all vital. Quiet tapes are also an advantage for those working in close proximity to others. For automated functions, concentrate on easy unwind to decrease tape breakage due to stretching and tearing while application. Tapes providing instant adhesion are also beneficial in conditions that need immediate palletization of cartons.
Tape Quality: Lastly, there is the last thing to pay attention to when opting a tape, tape quality. Good quality packaging tapes are quite easy to unwind, have good adhesion to the corrugated surface, and provide the strength and durability required to withstand the distribution network.
Many times, the tape alone is held responsible when case seals fail. But it is the combination of the tape, the carton, and the application procedure, as well as the surrounding conditions that lead to secure or unsecured seals. One may not be able to replace some of those factors, but considering them next time you opt for packaging tape could help deliver a better, more protected case seal.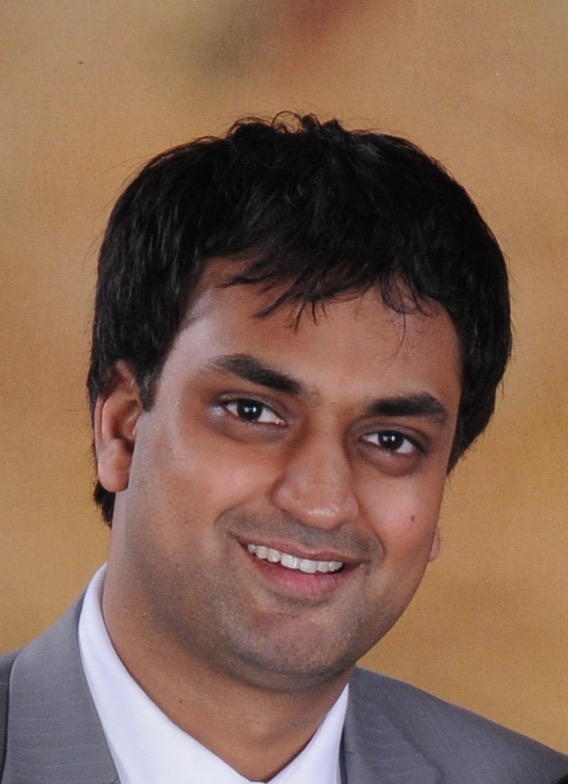 Mr. Gaurav Jalan is the Founder and Director of Packman Packaging, one of the largest Indian packaging company that has been serving some of the world's eminent technology, pharmaceutical, retail, fast-moving consumer goods, food, courier, publication, Jewellery, fashion, e-commerce organizations for the past 30 years.
A brilliant academic, a good graphic designer and a graduate from India's top management institutes, Mr. Jalan is a visionary businessman and an eminent spokesperson on matters related to the Indian Packaging industry. Under the leadership of Mr Gaurav Jalan, Packman.co.in (Packman's official website) became India's first e-commerce store for packaging solutions in the year 2002 (5 years before Flipkart was launch).
Today, Packman Packaging manufactures more than one lakhs of corrugated rolls, corrugated boxes, high-quality bubble sheets, safety/courier bags and more from it state of art manufacturing unit, located in Delhi NCR region. The manufacturing unit uses advanced packaging machinery and printing technology that ensures Packman's customers get fast and efficient delivery, high-quality brand representation through their product packaging.
Packman Packaging Top Offerings
Custom Corrugated Boxes – Packman Packaging is one of the largest manufacturers of 3 ply corrugated boxes in India, 5 ply corrugated boxes, and 7 ply corrugated boxes along with corrugated rolls in India. At Packman's online store you can customize (with your logo, graphics, shipping instruction) and buy corrugated boxes at the Best Manufacturer Rates and at Best Quality, Get PAN India Delivery, Free Shipment, Discounts on Bulk orders
Tamper Proof Courier Bags – You can buy Tamper Proof 60 Microns Security Courier Bags and 50 microns security at the Best Manufacturer Rates and at Best Quality, Get PAN India Delivery, Free Shipment, Discounts on Bulk Orders.
Stand Up Pouches – You can buy all kinds of customized and non-customized Stand-Up Pouches at the best wholesaler Rates and at the Best Qualities. Some of best seller stand up pouches at Packman store are: