Packaging has become an indispensable part of modern life. Whether it's the snacks we munch on or the gadgets we use every day, almost everything we buy comes in some form of packaging.
When it comes to packaging, paper is one of the most widely used materials. It's lightweight, inexpensive, and can be easily recycled, making it an eco-friendly option. However, not all paper is created equal, and there are different grades of paper that are used for different types of packaging. There are four main types of paper grades used for packaging, each with unique properties and applications. Packman Packaging India's top packaging manufacturer and supplier explores the different grades of paper to create packaging solutions tailored to each client's needs.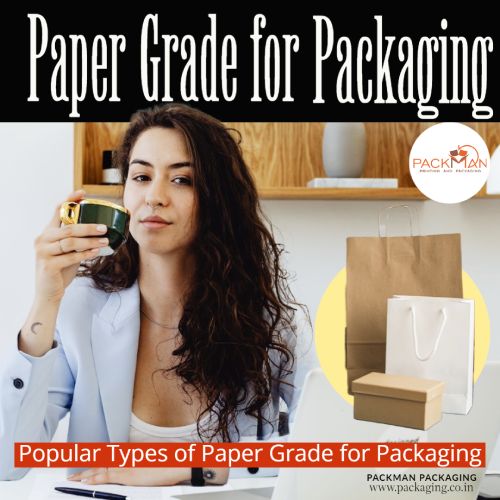 Clay Coated News Backboard (CCNB): 
Popularly known as CCNB cartons, these are made from a mix of recycled newspapers, old corrugated containers, and a mix of other types of paper. This cost-effective, sustainable paperboard is ideal for packaging dry products like pet food, detergent, or dry goods like noodles or beans. CCNB has a smooth, glossy surface that is perfect for printing high-quality images and graphics, making it a favourite for packaging boxes that require attractive designs. Hence it is used for the production of point-of-purchase (POP) displays. It absorbs water easily and holds less weight. However, it is a good material for the manufacture of folding cartons.
Folding Box Board (FBB): 
FBB, or Folding Box Board, is a paperboard that's versatile and strong, yet flexible and lightweight. It is made of multiple layers of bleached chemical pulp, which are pressed together to create a dense and sturdy paperboard. The smoothness of FBB is unparalleled, making it a popular choice for high-quality printing that requires vibrant and detailed graphics. It is commonly used in packaging items like pharmaceuticals and cosmetics. However, it is not as cost-effective as compared to some other paper grades like CCNB due to its multi-layered composition and high-quality printing capabilities. This can be a challenge for companies that need to keep their packaging costs low.
Solid Bleached Sulphate Board (SBS): 
SBS or ivory paperboard is a top-notch paperboard that is made from 100% virgin fiber. Just like FBB, SBS is first chemically pulped and then bleached.   Bleaching gives SBS its characteristic purity and radiance, making it a popular choice for premium packaging designs. SBS is well known for its exceptional printing capabilities. SBS makes it easy to print intricate designs and details with sharp and vivid details thanks to its bright white surface.
Whether printing text, images, or both, SBS can bring your packaging to life with unmatched clarity and vibrancy. Its strength and durability are unmatched, making it a reliable option for packaging boxes that require protection during transportation. is commonly used for packaging cosmetics, electronics, food, and other high-end products that require a premium look and feel.
Natural kraft or coated unbleached kraft (SUS/CUK): 
This paperboard made entirely from recycled materials exudes a sense of natural beauty and earthiness. Unlike bleached paper grades, SUS/CUK is not chemically treated or bleached, which means that it retains the natural fibres and colour of the wood pulp. Its unbleached, uncoated surface provides a rustic and organic appearance that can convey a brand's commitment to sustainability. The unbleached kraft paperboard can be coated to increase strength, moisture resistance, and printability, making it a good choice for packaging boxes.
Its strength and coating options make it suitable for packaging applications. While it may not be the best option for all packaging designs, SUS/CUK can help elevate brands that prioritize a natural and authentic look and feel. Kraft paper is commonly used for heavy-duty packaging such as corrugated boxes and paper sacks, as well as wrapping paper and grocery bags.
It is evident from the article that each paper grade has its own unique characteristics, making it suitable for different types of products and packaging needs. It is important to consider the product's weight, fragility and desired aesthetic appeal when selecting a paper grade for packaging.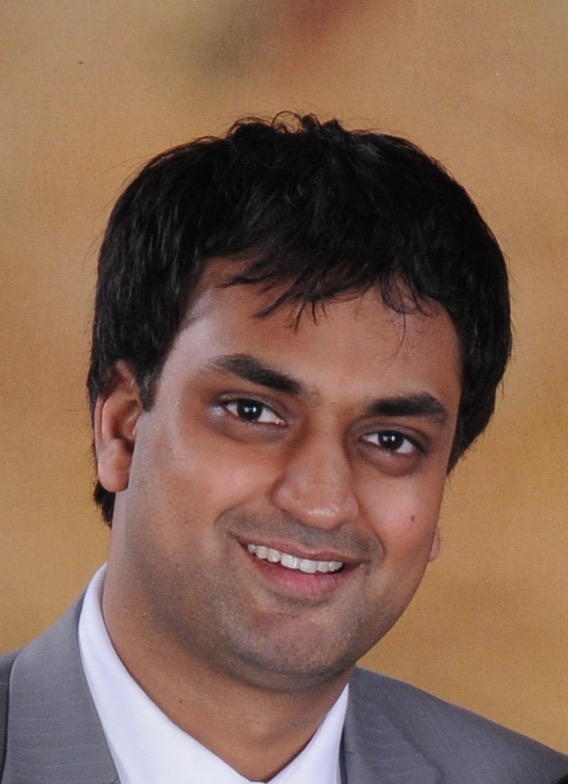 Mr. Gaurav Jalan is the Founder and Director of Packman Packaging, one of the largest Indian packaging company that has been serving some of the world's eminent technology, pharmaceutical, retail, fast-moving consumer goods, food, courier, publication, Jewellery, fashion, e-commerce organizations for the past 30 years.
A brilliant academic, a good graphic designer and a graduate from India's top management institutes, Mr. Jalan is a visionary businessman and an eminent spokesperson on matters related to the Indian Packaging industry. Under the leadership of Mr Gaurav Jalan, Packman.co.in (Packman's official website) became India's first e-commerce store for packaging solutions in the year 2002 (5 years before Flipkart was launch).
Today, Packman Packaging manufactures more than one lakhs of corrugated rolls, corrugated boxes, high-quality bubble sheets, safety/courier bags and more from it state of art manufacturing unit, located in Delhi NCR region. The manufacturing unit uses advanced packaging machinery and printing technology that ensures Packman's customers get fast and efficient delivery, high-quality brand representation through their product packaging.
Packman Packaging Top Offerings
Custom Corrugated Boxes – Packman Packaging is one of the largest manufacturers of 3 ply corrugated boxes in India, 5 ply corrugated boxes, and 7 ply corrugated boxes along with corrugated rolls in India. At Packman's online store you can customize (with your logo, graphics, shipping instruction) and buy corrugated boxes at the Best Manufacturer Rates and at Best Quality, Get PAN India Delivery, Free Shipment, Discounts on Bulk orders
Tamper Proof Courier Bags – You can buy Tamper Proof 60 Microns Security Courier Bags and 50 microns security at the Best Manufacturer Rates and at Best Quality, Get PAN India Delivery, Free Shipment, Discounts on Bulk Orders.
Stand Up Pouches – You can buy all kinds of customized and non-customized Stand-Up Pouches at the best wholesaler Rates and at the Best Qualities. Some of best seller stand up pouches at Packman store are:
Transparent Pouches with Zip Lock
Kraft Finish Stand Up Pouches with Zip Lock
Custom Printed Stand Up Pouches
Oval Window Stand Up Pouches.
Silver Standup Pouches with Zip Lock
Stand Up Pouches with Nozzle for Handwash, Ketchup and for Food Paste packaging.